Detecting a key enabling technology: eSIM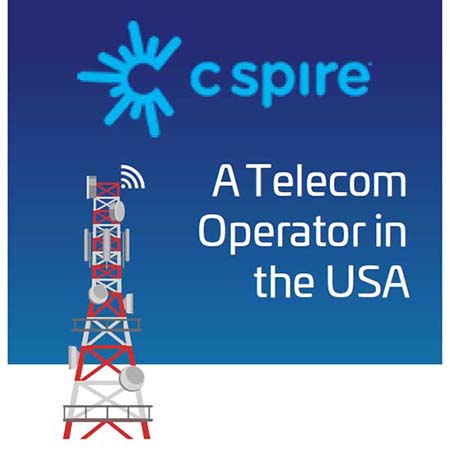 Based in the southern US state of Mississippi, C Spire is a dynamic telecom operator committed to offering the best experiences in wireless, fibre internet, and business solutions such as internet, VoIP and managed services.
Building on its success as a regional wireless carrier, C Spire is now seeking to reach out to customers across the USA.
To help achieve this goal, the company has identified eSIM (embedded SIM) as a key enabling technology.
Crucially, the remote connectivity capabilities of eSIM provide C Spire with a gateway to supporting customers not only in Mississippi but elsewhere in North America.
By eliminating the need to ship a SIM to the subscriber physically, the eSIM offers considerable savings on logistical and environmental costs.
What's more, subscriptions for eSIM-enabled devices can be activated effortlessly by customers anytime and anywhere. 
Early in 2021, C Spire began the process of sourcing a new eSIM subscription management platform that could match its ambitious plans.
Specifically, C Spire was looking for a supplier committed to delivering outstanding levels of service and support within the rapidly evolving eSIM market.
Demand is growing fast, and an increasingly diverse array of eSIM-capable smartphones, tablets and wearables are being released. To ensure a great end-user experience, C Spire needed timely access to all the necessary eSIM profiles. Working to a tight deadline, C Spire also expected any new platform to be ready for the launch of Apple's eSIM-enabled iPhone 13 range in September 2021. 
 
The Thales eSIM Management solution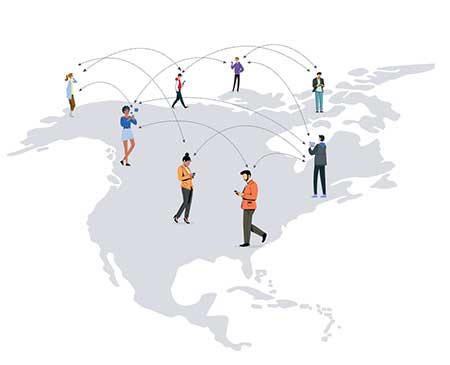 With over 300 references, this represents the world's leading eSIM subscription management platform.
Recently an analyst report* mentioned: Thales leads eSIM Subscription Management with the broadest GSMA-compliant eSIM portfolio on the market, along with a wealth of value-added services. They ranked Thales as the # 1 Champion Vendor for eSIM Management.
* Kaleido Intelligence "The Connectivity Vendor Hub H2 2021" October 2021
In addition to the technical capabilities of the platform itself, C Spire's decision was very much based on the willingness of Thales to provide higher standards of support.
Significantly, Thales has the global scale and local presence necessary to provide excellent service to Tier 1 carriers and agile and innovative regional players such as C Spire.
In making the decision, C Spire could draw on extensive experience of working with Thales. The new dedicated eSIM platform fits alongside the company's existing Thales SIM OTA (Over The Air) subscription management platform.
This has the added benefit of providing C Spire with excellent visibility of how demand for profiles is developing. 
A new platform up and running in 3 months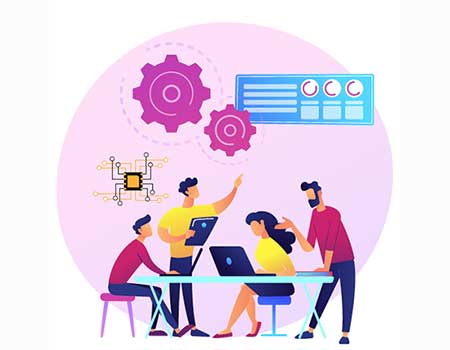 Reflecting Thales' strong service ethos, the new platform was deployed in just three months.
The result?
It was up and running well ahead of the launch of the acclaimed iPhone 13. C Spire operates on a 24/7 basis, and the local Thales team is extremely responsive in addressing any issues the company encounters. This includes ensuring that new eSIM profiles are ready when required and additional support is provided to meet peaks in demand. 
Expanding geographical horizons
C Spire is now building on the foundations of a scalable solution that addresses its current and future requirements. And given that eSIM subscriptions combine a frictionless end-user experience with significant operating efficiency benefits, C Spire is understandably keen to accelerate the upward trend in adoption. 
Deployment of our new eSIM subscription management platform further extends the successful relationship we have built with Thales. The enhanced service and support we are now enjoying is enabling C Spire to harness the full potential of exciting eSIM-enabled devices such as the latest 5G smartphones. As a result, we are delivering an outstanding experience for customers and expanding our geographical horizons.
Marla P. Rogers, Ph.D., Distinguished MTS - Subscriber Management Architect for C Spire 
More on eSIM connectivity and opportunities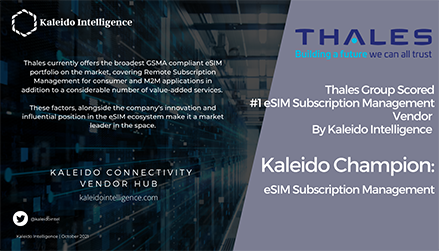 Thales has just been ranked as # 1 Champion Vendor for eSIM Management by Kaleido Intelligence
According to them,  Thales leads eSIM Subscription Management with the broadest GSMA-compliant eSIM portfolio on the market, along with a wealth of value-added services