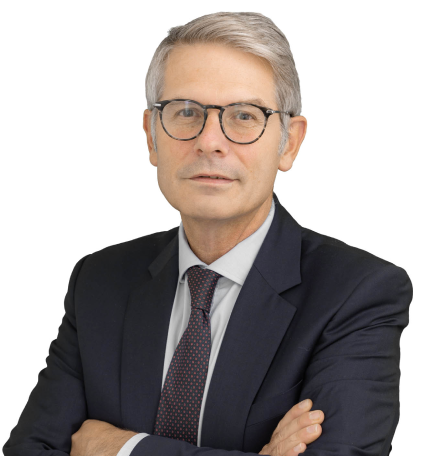 Fréderic BARBARESCO
Senior Expert & Sensing Segment Leader, Processing Cognition and Control
Looking for availability for Fréderic BARBARESCO ?
Frédéric Barbaresco is a Senior Expert in advanced algorithms and Artificial Intelligence in the Smart & Cognitive Sensors field. 
After graduating from CENTRALESUPELEC in 1991, he has spent the 30 years of his career working in the surface radar field, where he has designed a large number of dynamic resource management algorithms, with 15 patents and over 200 publications to his name.
Within Thales's Land & Air Systems business unit Frédéric is also the technical authority for the topic of "Wake-Vortex" in the field of air traffic management and for "Contrails" in green aviation.  
He was awarded the 2014 Aymé Poirson prize by the Academy of Science, for the application of science in industry, as well as the Ampère medal in 2007.
In 2014, he also won the Thévenin prize from the SEE (Society of electricity, electronics and information and communication technologies), of which he is an emeritus member, president of the SCIS club (information and communication systems engineering) and General Chair of the GSI (Geometric Science of Information) conference. In 2012, he received the NATO SET Lecture Award for his series of lectures on "Radar Waveform Diversity & Design".
Frédéric represents Thales in the AeroSpace and Defence Industries Association of Europe's Artificial Intelligence Experts Group, and is on the board of SMAI (Applied and Industrial Mathematics Society) and GRETSI (Signal and Image Processing Research and Survey Group).
He is the author of eight books in the field of artificial intelligence, including, notably, Geometric Structures of Statistical Physics, Information Geometry, and Learning.
Areas of expertise
Spoken language
English, French
Want to book Fréderic BARBARESCO ?
Do not hesitate to consult us for any events, webinar or conferences.