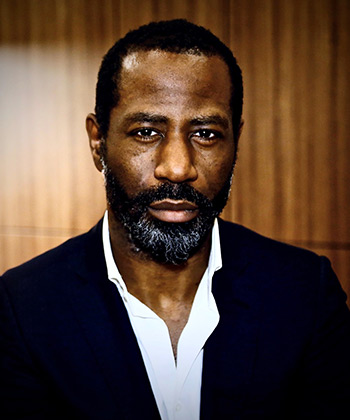 Hamilton MANN
Group VP, Digital Marketing and Digital Transformation
Looking for availability for Hamilton MANN ?
As a leader in the field of digital transformation and marketing, Hamilton Mann spearheads initiatives that drive enhanced customer engagement, excellence in integrated campaigns, and Sales & Marketing effectiveness in support of Thales' business growth objectives. He is passionate about leveraging digital technologies to create exceptional customer experiences and foster the creation of competitive advantages in our markets.
One of Hamilton's notable achievements is the establishment of Thales Digital Seller, a pioneering "Contentflix" platform that transformed sales and marketing enablement across the organization. Under his leadership, Thales fostered a culture of collaboration, dismantling internal silos and unlocking the full potential of business synergies. This journey has been featured on the MIT Blog and developed as a case study with IMD Business School. Additionally, he initiated the Thales BIG program (Business Innovation & Growth), empowering over 10,000 Thales staff to embark on a transformative digital journey, generating the creation and incubation of new business models.
Regarded as a thought leader, he has published articles in prominent magazines and outlets, such as Knowledge@Wharton, European Business Review, Technology Magazine, Les Echos, and Harvard Business Review France. His articles span a broad spectrum of subjects, including Digital Transformation, Artificial Intelligence, Sustainability, Innovation, Business Models, and Customer-centric strategies.
Hamilton also brings his expertise as a Senior Lecturer at INSEAD, HEC Paris and EDHEC Business School. Moreover, he actively participates in driving the advancement of digital technologies for positive societal change as a mentor at the MIT Priscilla King Gray (PKG) Center and a speaker at the prestigious MIT Platform Strategy Summit. Additionally, Hamilton serves as the President of the Digital Transformation Club of INSEAD Alumni Association France (IAAF).
Hamilton is a graduate of MIT Sloan School of Management, INSEAD, and EDHEC Business School.
 
Speaker Topics
Artificial Intelligence 
Business Innovation
Digital Transformation 
Marketing
Sustainability
Areas of expertise
Spoken language
English, French
Want to book Hamilton MANN ?
Do not hesitate to consult us for any events, webinar or conferences.