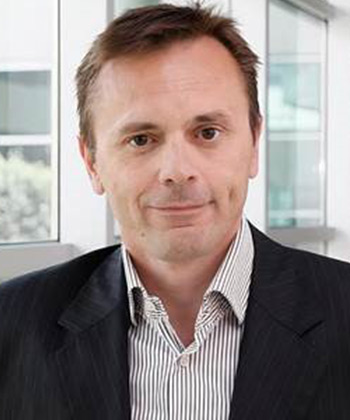 Jean-François RUBON
SVP, Strategy and Innovation for Mobile Connectivity and Services
Looking for availability for Jean-François RUBON ?
Based in France, Jean-François is responsible for defining strategy for embedded security and 5G, and for establishing technology partnerships with players in the mobile ecosystem.
In over 10 years at Thales, Jean-Francois has held various positions in the Telecommunication team working on innovation, product management, R&D, standardisation and partnerships. Prior to Thales, he worked with several French telecommunication equipment companies, and led the development of several mobile products, while contributing to ETSI and 3GPP work on GSM/3G air interface standardisation.
Jean-Francois holds an MSc in Computer Science from the National Institute for Applied Sciences (INSA) in Rennes, France.
Speaker Topics
Areas of expertise
Spoken language
English, French
Want to book Jean-François RUBON ?
Do not hesitate to consult us for any events, webinar or conferences.