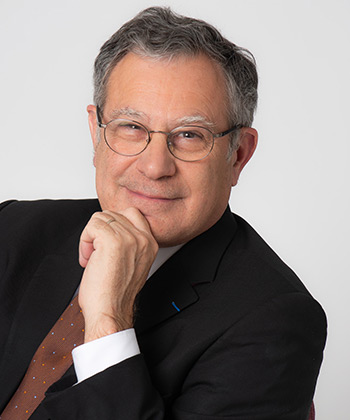 Martin DEFOUR
Chief Technical Officer, Defence Mission Systems.
Looking for availability for Martin DEFOUR ?
Martin joined Thales in 1986 at the Corporate Research Laboratories. He is in charge of the growth and characterisation of III-V semiconductor materials for microwave and laser devices.
In 1990, he joined the Technical Directorate of the Thales Optronics Division, in charge of advanced studies on technologies for Laser Counter Measure applications. During that same period, he was head of the design department for optronic solutions, such as a new optical reconnaissance pod, a laser designation targeting pod for combat aircraft and identification and the laser range finding integrated into the Rafale.
In 2000, he became Vice-President, Chief Technical Officer of the Aerospace Division (covering both civilian and military activities) with activities in Avionics Systems, Flight Management Systems, Mission Systems for Military Aircrafts and UAVs, Surveillance and Combat Radars, Aircrafts and Naval Electronic Warfare Systems.
Since 2010, Martin has been VP, Chief Technical Officer of the Thales Defence Mission Systems Global Business Unit.
He is in charge of Design Authority, Technical Strategy, R&T and Engineering governance. As such, he covers the following activities: radar systems and countermeasures for combat aircraft, in particular for the Rafale, but also for upgrade programsme, manned and unmanned ISR Systems, airborne maritime patrol and surveillance systems, airborne surveillance radars and associated electronic warfare sub-systems, Electronic Intelligence (ELINT), Signal Intelligence (SIGINT) and sonars for all platforms (submarines, surface ships, helicopters and maritime patrol aircraft), mine countermeasures systems, acoustic homing heads for torpedoes, and tactical and other critical systems for surface vessels.
Martin has been awarded the French Aeronautics Medal. He is the author of more than 30 publications, and holds 30 patents in the field of semiconductor physics, photonics, microwaves and optics or electromagnetics solutions. He is the Thales board member at United Monolithic Semiconductors.
Martin graduated as an Engineer from the Ecole Normale Supérieure and, simultaneously, as the holder of a PhD in Atomic and Molecular Physics, jointly, and as a physics professor.
 
Speaker Topics
Engineering Systems
Electronic warfare
Radar
Areas of expertise
Spoken language
English, French
Want to book Martin DEFOUR ?
Do not hesitate to consult us for any events, webinar or conferences.