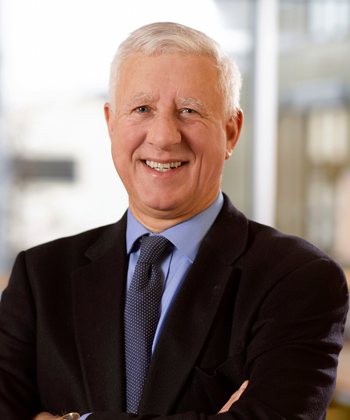 Paul ROUFFAER
A former captain in the Royal Netherlands Navy, and Director of operational business development for naval systems at Thales Netherlands
Looking for availability for Paul ROUFFAER ?
Paul Rouffaer entered the Royal Netherlands Naval Academy in 1977, and was commissioned as an officer in 1980. Through 1998, he fulfilled multiple assignments on board various frigates of the Royal Netherlands Navy, as well as within government organisations such as the office of Radars, Electro-Optical and Electronic Warfare systems at the Defence Equipment Bureau. 
From 1998 to 2003 Paul served at the international NATO Seasparrow Project Office (NSPO) in Washington D.C., as head of development for advanced missile guidance techniques. Back in The Netherlands, he managed the development and production of three multinational advanced radar and electro-optical systems, whilst also leading the German-Netherlands maritime theatre ballistic missile defence initiative. 
In 2007, Paul was once again assigned to NSPO as the national representative for The Netherlands and Belgium, and subsequently as deputy project manager. He joined Thales after retiring from the Royal Netherlands Navy in 2015.
Speaker Topics
Mine warfare
Naval systems
Future of maritime warfare
Areas of expertise
Spoken language
English
Want to book Paul ROUFFAER ?
Do not hesitate to consult us for any events, webinar or conferences.