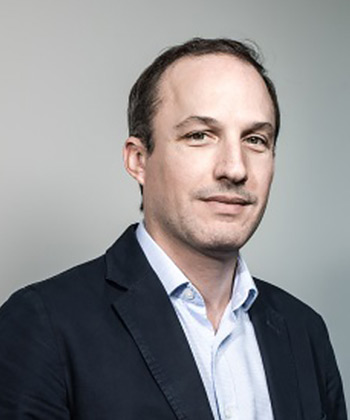 Raphaël DE CORMIS
VP, Innovation and Digital Transformation at Thales and CEO of Thales Digital Factory
Looking for availability for Raphaël DE CORMIS ?
Raphaël de Cormis is heading the Thales Digital Factory since March 2020. The Digital Factory's mission is to drive Thales in a Digital era by delivering the cloud foundations to build and run digital services, unleashing business innovation in our ecosystems and growing talent and culture in a learning organization. The Digital Factory is based in Paris, Montreal and Singapore. 
Prior to this role, Raphaël was VP Strategy & Innovation at Thales Digital Identity & Security, launching new businesses by investigating new technologies, usage trends and social impacts. He worked on Biometrics, Machine Learning in Cybersecurity, Self-sovereign Identity and SaaS integration (cloud or IoT). 
He was previously GM Scandinavia for Gemalto and CTO of Netsize, acquired as its regulated mobile payment business line. He had worked in various tech companies in France and the US, such as STMicroelectronics and Idemia, as well as for an NGO in Madagascar. He has also been appointed expert to the Justice Directorate of the European Commission and is chairing the Center for Responsible Digital Identity created with Institut Polytechnique and Telecom Paristech.
He enjoys coaching startups in early phase (Spideo, Boaterfly, Mindflow, …) and snow makes his day.
Speaker Topics
Innovation
Artificial Intelligence
Cybersecurity
Digital Identity
Cloud
Areas of expertise
Spoken language
English, French
Want to book Raphaël DE CORMIS ?
Do not hesitate to consult us for any events, webinar or conferences.