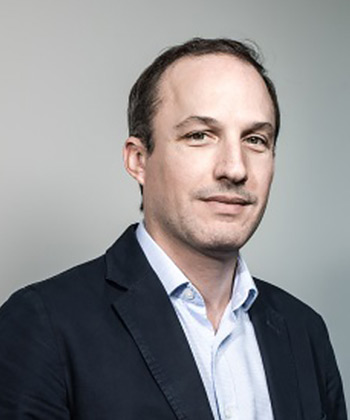 Raphaël DE CORMIS
VP, Innovation and Digital Transformation at Thales and CEO of Thales Digital Factory
Looking for availability for Raphaël DE CORMIS ?
Raphaël's primary mission is to lead research on new technologies, usage trends and their social impacts, in order to develop solutions offered to customers. He is currently working on biometrics, artificial intelligence in the field of cybersecurity, decentralised digital identity on Blockchain, and the integration of Cloud ecosystems.
He previously held the position of CTO of Netsize, a startup that joined Gemalto to strengthen the Mobile Payment activity. He won the BIG Ideas Challenge for Best Innovation in 2014.
Speaker Topics
Innovation
Artificial Intelligence
Cybersecurity
Blockchain 
Cloud
Areas of expertise
Spoken language
English, French
Want to book Raphaël DE CORMIS ?
Do not hesitate to consult us for any events, webinar or conferences.