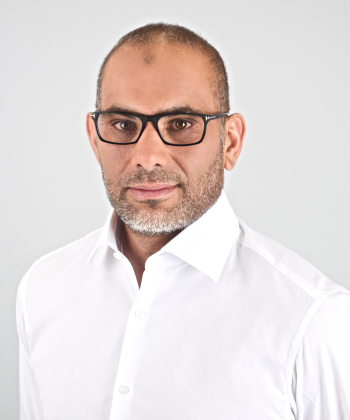 Sherry ZAMEER
SVP Sales, Africa and Middle East
Looking for availability for Sherry ZAMEER ?
With over 25 years' experience in the telecom industry, Sherry Zameer has detailed knowledge and an astute understanding of the regional Middle East and African markets.
His understanding of market needs and his holistic approach have enabled him to work in close collaboration with mobile network operators, original equipment manufacturers and cloud service providers, supporting them in the development of their strategies.
Speaker Topics
Digital transformation
Artificial intelligence
Digital identity and security 
Areas of expertise
Spoken language
English
Want to book Sherry ZAMEER ?
Do not hesitate to consult us for any events, webinar or conferences.