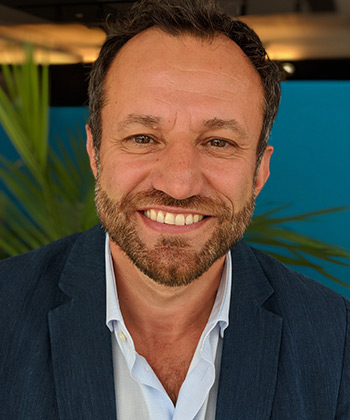 Siegfried USAL
VP, Digital Innovation, Thales North America General Manager and General Manager of Thales Digital Solutions
Looking for availability for Siegfried USAL ?
In 2017, Siegfried Usal co-founded cortAIx in Canada, Thales' operational centre for research and technology in intelligent and expert agents. Today, he is CEO and founder of Thales Digital Solutions, an industrial laboratory responsible for designing and developing human-centric AI in the defence and aerospace sectors. In this capacity, he guides and directs the technology development strategy towards applications specific to collaborative combat and autonomous systems for ethical and responsible use of defence and aerospace assets.
A graduate of the French Air Force Academy and the Canadian Forces College, Siegfried holds a degree in Aeronautical Engineering, a Master's degree in Aeromechanics and a Master's degree in Defence Studies. A fighter pilot in France and Canada, Siegfried has over 2,500 hours of flying time on Mirage 2000 and CF-18 aircraft and has flown 75 war missions. A former colonel in the French Air Force, he has held several senior positions in the presidential cabinet of the French Republic and at the French Embassy in Canada.
Siegfried Usal is a Knight of the Legion of Honour, Officer of the National Order of Merit, Croix de Guerre in the order of the Air Division, holder of the General Service Medal (Canada) and the General Campaign Star (Canada). 
Speaker Topics
Manned and unmanned critical systems,
AI and ethics,
Business Incubation and Acceleration,
Strategic Design for Defense and Aerospace,
AIR Combat and Operational Planning,
Innovation Management within Industry and OEMs.
Areas of expertise
Spoken language
English, French
Want to book Siegfried USAL ?
Do not hesitate to consult us for any events, webinar or conferences.