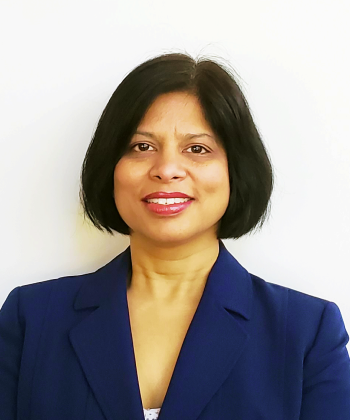 Sonu GOEL
Vice-President, Navaids and Non-Radar Surveillance (NAS), United States
Looking for availability for Sonu GOEL ?
Sonu is a management and technology leader with more than 25 years of experience across a diverse set of industries. She has travelled extensively and has worked in Europe, Asia and the US. 
Her expertise is in strategic planning, operations management, innovation, business growth and executive leadership. In her current strategy lead role, she is responsible for the vision and strategic direction of the NAS Business Segment globally, including mergers and acquisitions.
Sonu holds a Bachelor's degree in Engineering and an MBA with a focus on Strategy and General Management. She has received several awards for her contributions, and holds various professional certifications. She serves on the board of directors for a technology startup, and is engaged with multiple industry organisations.
Speaker Topics
•    Workplace Diversity 
•    Navigation
•    Mergers and Acquisitions
•    Business Strategy
•    Building High performing teams
Areas of expertise
Spoken language
English
Want to book Sonu GOEL ?
Do not hesitate to consult us for any events, webinar or conferences.