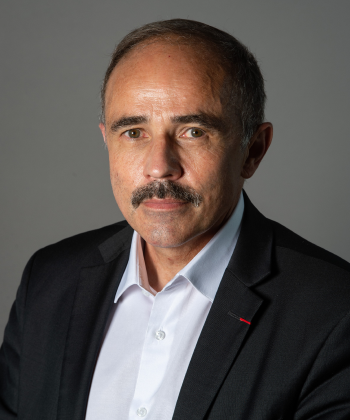 Thierry BON
Counter-UAS Business Segment Director
Looking for availability for Thierry BON ?
After 32 years in the French Air and Space Force as operations officer, French Airborne Warning And Control Systems Squadron Leader and in charge of the Air Force equipment programs, Thierry Bon joined Thales in 2015 to develop Air Command & Control Systems digital transformation and cybersecurity based on data behavior assessment. 
In 2019, he joined the Strategy department as Air Collaborative Combat Strategy Director. In this role, he was in charge, amongst other things, of the Future Combat Air System (a French/German/Spanish programme) and of the replacement of the NATO Airborne Warning And Control Systems. 
In his current role, Thierry is in charge of defining Thales's counter-UAS strategy and developing solutions to provide end-users with the best possible offers, support and performance.
Thierry is a graduate of the Air Force School and the National War College, and was an auditor for the Institute of Advanced Studies in National Defence's 50th National Armament and Defence Economy Session.
Areas of expertise
Spoken language
English, French
Want to book Thierry BON ?
Do not hesitate to consult us for any events, webinar or conferences.