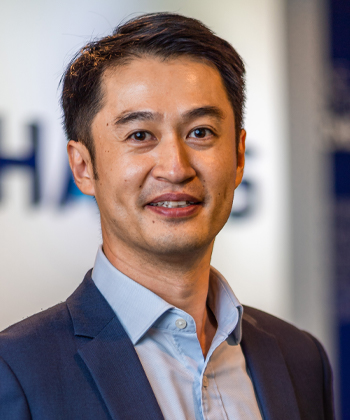 Yeo WINSTON
Senior VP & APAC Head, Identity & Biometric Solutions
Looking for availability for Yeo WINSTON ?
Winston Yeo has nigh on two decades of experience across the banking and finance, transportation, telecommunications, and payment solutions sectors. He is responsible for driving the growth of digital identity and biometric solutions to governments, public authorities and private entities. 
Prior to his current role, Winston was the Global Head of Investor Relations for Gemalto (now Thales DIS), which provided him with a broad understanding of the strategic direction of the business, integrating finance, communication and securities law and compliance to enable effective communication between the financial community, shareholders and the company.  
An expert in navigating cross-border and cross-industry services, Winston also brings to the table in-depth expertise of the mobile and telecommunications sector.
Areas of expertise
Spoken language
English
Want to book Yeo WINSTON ?
Do not hesitate to consult us for any events, webinar or conferences.