Thales Canada is a trusted Prime Contractor, systems integrator and in-service support provider for defence and security in Canada; investing in people, technology and solutions. With defence activities from coast to coast to coast in the naval, maritime, ground and air domains, Thales Canada – Defence & Security helps enable the Canadian Armed Forces and other defence entities to achieve mission success.
 
National Shipbuilding Strategy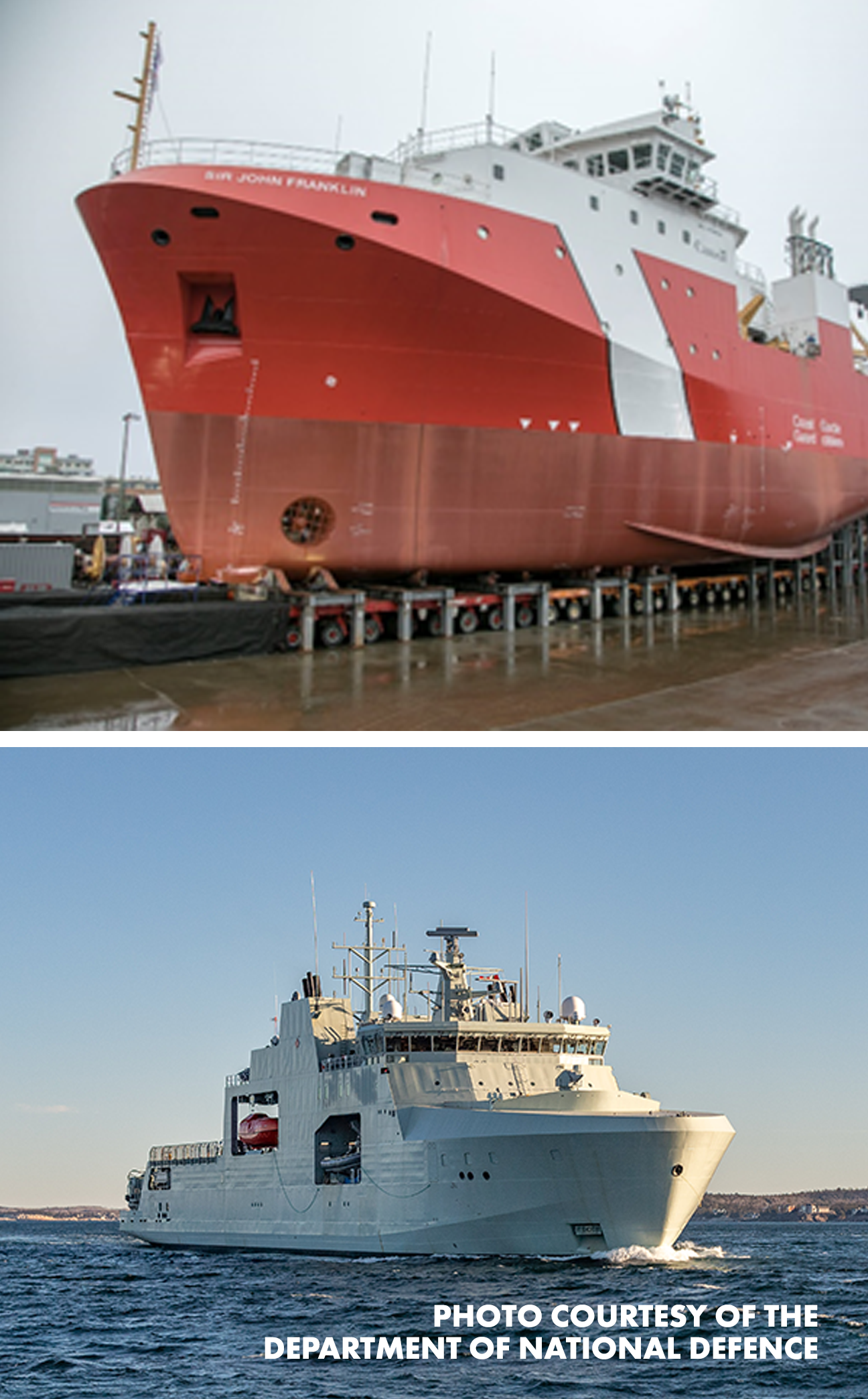 Thales is an important part of the National Shipbuilding Strategy as a Tier-1 partner of choice to Seaspan's Vancouver Shipyard's, responsible for the selection, procurement and integration of the electronic systems and equipment on the vessels being constructed, in addition to the design, development and installation activities. Thales is the Electronics Systems Integrator for three Offshore Fisheries Science Vessels for the Canadian Coast Guard and two Joint Support Ships and one Offshore Oceanographic Science Vessel for the Royal Canadian Navy. 
Platform In-Service Support
The Government of Canada has awarded the In-Service Support (ISS), refit, repair, maintenance and training contract for both Artic and Offshore Patrol Ships (AOPS) and Joint Support Ships (JSS), known as AJISS, to Thales.  This program is creating thousands of jobs, driving Canadian innovation, building a new Canadian supply chain, and ensuring that the ships are mission-ready and on time, every time - from coast to coast to coast.
This contract brings together Thales' capabilities in an unprecedented way and deepens our commitment to the National Shipbuilding Strategy.
Maritime Integrated Command and Control (IMIC3)
Thales Commander C3 solution is in operation with the Royal Canadian Navy and Canadian Coast Guard to provide a comprehensive maritime picture made up of more than 70 systems under the Interdepartmental Maritime Integrated Command, Control, and Communications (IMIC3) project. Whether the task is search and rescue, coastal surveillance, asset protection, anti-piracy, or interdiction, this advanced commercial technology provides a comprehensive maritime mission management system.