TECHNOLOGY AND THREATS CHANGE FAST 
In the last few years, we have seen a big evolution of air surveillance needs with new types of targets. At the same time, many parts of the world face regular testing of their airspace protection with unidentified flights that must be spotted in dense civilian traffic as well as the challenge faced by the deployment of on-shore and off-shore windfarms.
Building an accurate air picture is becoming increasingly challenging. Command and control centers responsible for airspace sovereignty must rely on assets that offer superior situational awareness.  
To answer these new challenges Ground Master 400 becomes to Ground Master 400α: with 5 more times processing power, an extented range of 10% (up to 515 kms), and advanced Artificial Intelligence capabilities. 
GM400α takes long-range air surveillance to the next level.
Away from the frontlines, the return of great power competition has had considerable effects on national Airspace Protection needs. Easy to deploy, tactical radars such as Ground Master 400α (GM400α) have become critical assets in Long-Range Radars.
Facing new threats to airspace sovereignty
The return of near-peer adversaries is bringing more means and faster technological developments to the battle space. In addition to conventional aircraft and missiles, threats to national airspace sovereignty may now also include Unmanned Aerial Vehicles (UAVs). Today UAV's are countering traditional radar detection capabilities and potentially saturating adversaries with their slow speed and swarm capabilities.
Building an accurate, up-to-date Recognised Air Picture (RAP) can be extremely challenging in such circumstances. Command and control (C2) centres responsible for airspace sovereignty must be able to rely on assets that offer superior situational awareness. They also need to be able, if necessary, to move those assets regularly and easily to reduce the risk of enemies successfully locating and neutralising them.
Secure superior situational awareness
A software-defined 3D air surveillance radar, the GM400α by design provides C2 centres with superior situational awareness at all times. With an update rate of 6 seconds and an elevation coverage of up to 40°, it can continuously scan the airspace simultaneously detecting all types of high, medium and low altitude targets. 
Once detected, classification of targets as friend or foe is crucial in order to avoid fratricide fire. GM400α fused interrogation mode 5 enables quick Identification Friend or Foe (IFF) providing  C2 centres with optimum response time and complete peace of mind.
Track and field, anytime, anywhere 
Designed to offer unprecedented deployability and survivability, the GM400α fits into a compact 20ft container, complete with a lifting system and, can be mounted on a truck and redeployed in less than one hour. Radar operators can also use the decoys fitted on the radar to ensure the highest possible survivability potential for long-range radars.
The GM400α also is available in a fixed version for countries seeking to guarantee constant surveillance of their national airspace in very specific geographical areas.
An innovative algorithm provides the best wind turbine effect mitigation,  facilitating the deployment of windfarms. 
Maintain National Airspace Sovereignty
If survivability contributes to ensuring superior situational awareness, so does operational availability. As a software-defined radar, the GM400α requires minimum maintenance (30 hours/year) and retains high levels of functionality and performance thanks to easy software updates, which address new threats, electronic warfare and cyber-attacks.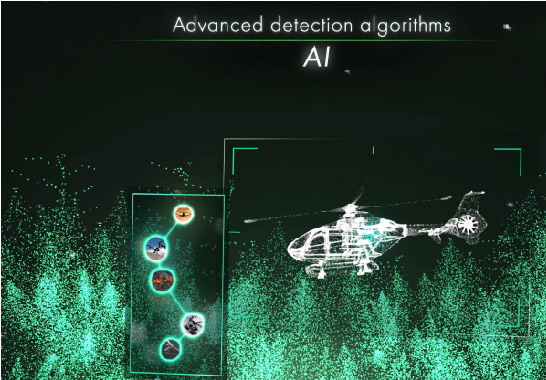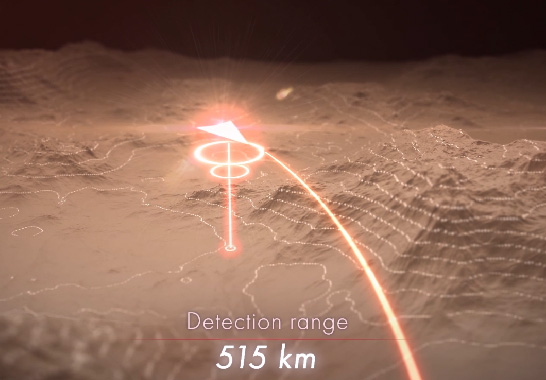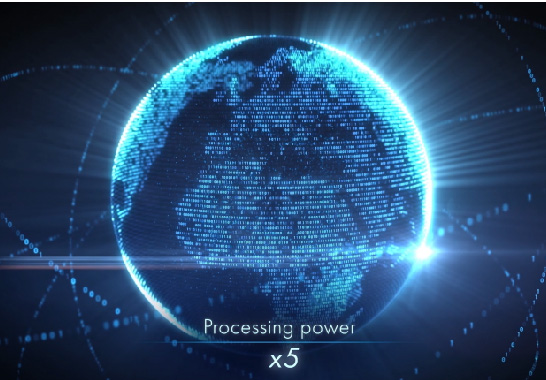 Key Benefits 
Featuring digital stacked beam technology, the GM400α detects targets from fast jets and missiles, to helicopters and tactical UAVs. A unique feature of the GM400α is the detection and tracking of threats such as tactical UAVs flying close to the ground, hiding in the clutter near the radar, while simultaneously detecting and tracking higher-altitude targets, such as fighter-bombers at ranges of up to 515 km.
Digital beam forming
S-band with GaN technology
Full domain coverage every 6s
Mean Time Between Critical Failures (MTBCF)> 3000 hours
Operational availability >98.5%
One single package as an ISO 20ft container weighing 10tons
Chosen and planned maintenance with limited team 
Did you know?
GM400 was named after its range at the time of its initial design. Now it becomes GM400α with an extended range from 470 to 515 kms
The GM400α is available in mobile or fixed version
The GM400α is deliverable in 2 options: in a standalone configuration; or, it can be integrated in a national airspace surveillance network
More than 80 GM400α have been sold around the world, proving lasting trust, reliability and performance
GM400α has consistently remained the most successful radar in its category worldwide since its entry on the market 10 years ago​