SMART-L is a 3D multibeam radar designed to provide long-range air & surface surveillance and target designation. A fully digitally controlled Active Electronically Scanned Array (AESA) radar. The applied high-end techniques result in a radar with an unrivalled long range performance of 2000 km. Within this enormous range it detects a wide spectrum of targets: air breathing targets, stealth targets and ballistic missiles. It can be installed on landbased locations as well as on naval vessels.
Autonomous Ballistic Missile Search and Track
SMART-L MM independently finds Ballistic Missile type targets. Following fast track initiation, the ballistic target track is maintained up to zenith. Ballistic Missile detection range is improved significantly by applying forward/backward scanning and staring modes which provides increased observation time.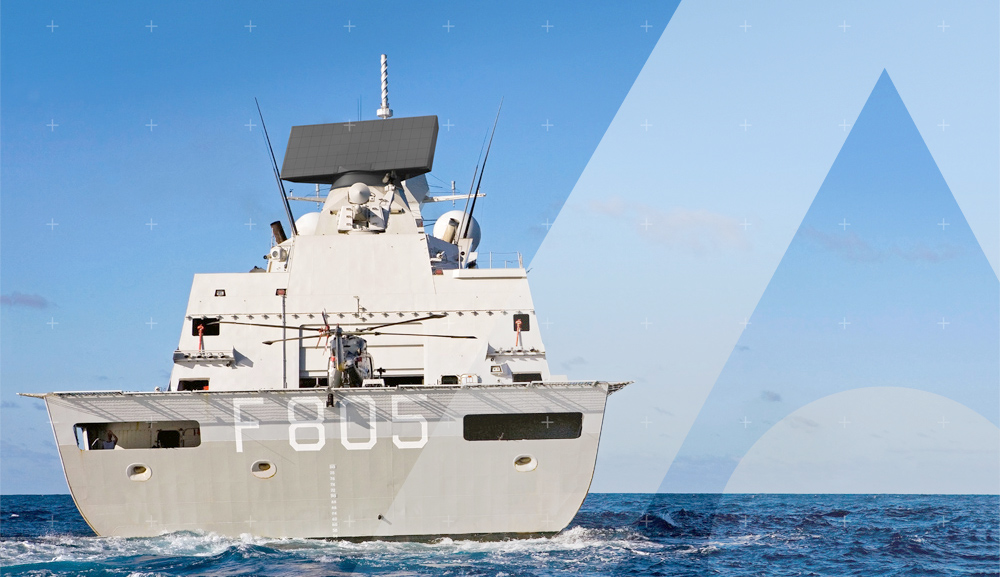 Easily upgradable and prepared for future threats
In traditional radar systems the functionality remains unchanged through its lifespan. However SMART-L MM is an AESA programmable radar which is characterized by full flexibility. Additional capabilities can be introduced during lifetime according to customer needs. This makes the radar future proof in case of evolving requirements.
SMART-L is operational on the Netherlands', Danish and German air defence frigates and the Korean Landing Platform Dock. SMART-L's derivative, S1850M, is operational on the Royal Navy's Type 45 vessels and the French and Italian Horizon class destroyers. It is under contract for the new British Queen Elizabeth class aircraft carriers.
SMART-L MM/F
THe SMART-L MM/F is the fixed version of the latest generation SMART-L radars. As a next generation Active Electronically Scanned Array (AESA) multi mission land based radar, the SMART-L MM/F provides long-range air and surface surveillance and target designation. It will contribute to a significant increase in Air Surveillance and extend capabilities in Ballistic Missile detection and Space Domains.
SMART-L MM/F

Long-range multi-mission radar
SMART-L MM/N

Long-range multi-mission radar