Our biometric technology and solutions enable government agencies to solve crimes better, prevent fraud in voting or public benefit applications, secure national borders, or protect identities for various other applications, such as access control and employee/applicant background checks.
We have more than 200 biometric deployments in 80 countries, leveraging strong biometric authentication and identification worldwide for customers at all government levels.
Building upon Cogent's 30 years of biometric technology expertise, Thales offers a comprehensive suite of technology products and services, helping governments and agencies worldwide keep the public safe and secure.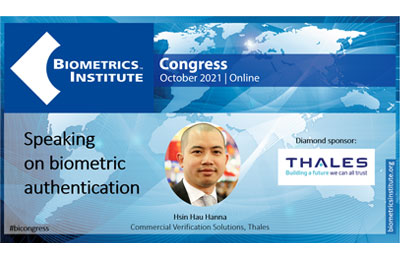 Biometrics Institute Congress
Oct 6, 13, 20 and 26 , 2021
For Day 4 of Biometrics Institute Congress 2021, Hsin Hau Hanna, Head of Commercial Verification Solutions, will explore the topic of biometric authentication and the importance of quality enrolment.
Tune in on Tuesday October 26 at 12:35 CET for this thought-provoking presentation.