Learn how Thales helps governments implement proven strategies and technology solutions for successful public governance.
Strong experience through worldwide customer references, 120 years of security printing expertise and over  25 years in AFIS/ABIS systems, understanding of the whole value chain, and teamwork with governments, border agencies, law enforcement authorities, and integrators are the four main reasons why Thales is associated with numerous projects worldwide.
The company's products and solutions are deployed in over 200 active programs worldwide, with specific expertise in secure document issuance (National ID cards, Passports, and Driver licenses), biometrics, document readers, authentication, ID verification and management, and data protection.
We can help you address these 5 critical needs:
Provide a secure identity to your citizens and residents for a safer and fairer society
Improve your health and social initiatives
Secure your nation's borders
Identify suspects & criminals and proactively detect risks.
Lay the foundations for a modern, digital economy.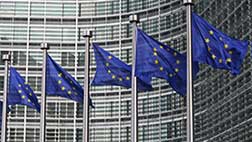 High-profile European bank
Since 2012, Thales signed on as prime contractor with a high-profile European bank to deployID Verification at each branch location. Each station is connected to a central document verification repository that will hold more than 2,000 travel and ID documents. The central system is connected to each agent station to provide document repository updates as well as to perform management and operational reports. New customer demographic data, which are captured automatically from the document, are entered directly into the bank's enterprise management system. The project is now up and running, with over 1,000 ID Verification workstations enabled.
ID Verification for Banking & Payments

Posten Norge to strengthen fraud protection for Norway
In September 2016, Posten Norge, Norway's national post and logistics service, selected Gemalto's ID Verification solution. It will enable customer credentials such as identity cards and passports to be checked by branch staff. The new solution is to be deployed in 1100 branches at first, with the potential ultimately to cover Posten Norge's entire, 1400-strong national network.​
Learn more