​​​​​​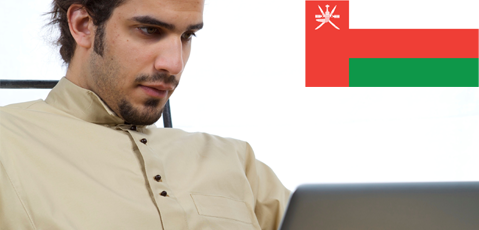 Oman's National ID card program
The Sultanate of Oman is an Arab state in the Arabian Gulf with 5,1 million in 2020, including over 2 million expatriates. 
The Sultanate's national ID program started in 2006 and has reached 100% of its population.
Every citizen and resident with an ID card also has his/her unique civil number.
The smart ID cards enable the Sultanate of Oman to provide secure public services to its population. 
The computerized card serves as an authentication tool to access 
Omanuna
, the Official Oman eGovernment Services Portal. And other online services.
Multi-application biometric ID card
Oman's national smart ID card and resident card, the size of a credit card, is, first of all, a personal identity card. 
It can also integrate a driver's license (visually printed as well on the back of the card), an e-purse for payment, and a digital signature.

Oman's citizens and residents' credentials are securely stored on the cards, including name, address, digital color photo, and fingerprints. 
The national ID card provides secure access to three main applications: identity, driver's license, and border control.
​Enrollment and issuance for a decentralized solution
Thales was selected to provide the complete range of its solutions to the Royal Oman Police for the setup of a smart card-based national ID program in the Sultanate. 
This solution was comprised of:
Enrolment, 
eGovernment, 
eBorder,
as well as card issuance.
​The company also supplied consultancy, project management, integration services, and software and equipment for a decentralized personalization environment.
A first in the Middles East
The Oman ID program is the first smart card-based eGovernment solution ever deployed in the Middle East. It aims to make the Sultanate's ID system and processes more efficient and secure, both for authorities and citizens.
More resources