​​​​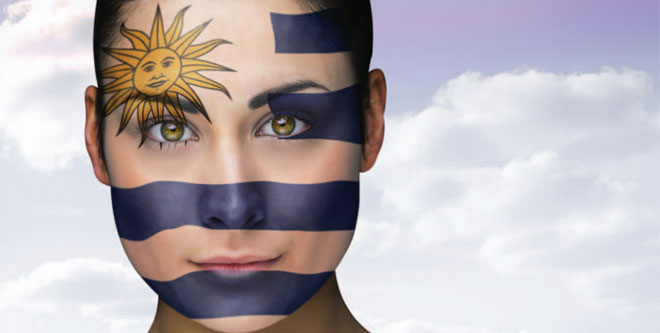 ​
Combining eID solution with eGovernment
Despite being the second-smallest country in South America and holding only 3.3 million people, Uruguay is known for its innovation regarding technology and social policy.
The state ranks first in Latin America in democracy, peace, transparency, quality of living and, since 2014, eGovernment.
There's more.
Uruguay managed to climb 24 places in the UN's eGovernment rankings in just two years, earning the 26th spot worldwide and taking the lead among its neighbours.
The Uruguayan Agency for Electronic Government and Information Society (AGESIC), created in 2007, was fundamental in the process of creating an eGovernment national platform, which seeks to promote the development of government management services in the country. Thus, it ensures a unified and simplified adoption of ICTs in Uruguay.​
The new Uruguay's national ID card launched on 4 May 2015 will be instrumental to these goals as it opens the gate to strong on-line authentication and includes capabilities to simplify eGovernment initiatives.
"These new eID cards are not just identification documents as we know them" as AGESIC explains "They are meant to be identification keys that citizens can then use to prove their identity online, both for government and private services".
Features of the New Uruguayan eID Card
In September 2014, Thales was revealed as the winning bid and given the green light to begin working with the Ministry of Interior of Uruguay to roll out its secure ID card and issuance solution for the country's eID program.
Contact and contactless ID card
The new eID card will deliver highly secure documents from more than 20 sites across the country, featuring two chips per card.
The first, contactless chip will ensure that Uruguay's eID cards continue to perform as official travel documents within the Mercosur and associated countries by being ICAO-compliant.
The second contact microprocessor will expand the amount of information presented in the country's current ID cards. Apart from the individual's usual personal data, the new eID cards will store digital certificates that will enable the use of digital signatures, among other eGovernment initiatives.
Biometric authentication
With the use of biometric verification based on Thales' Match-On-Card feature, the eID cards will also expand on personal identification, allowing up to four different digital fingerprints to be stored into the document.
That's good news for privacy as it ensures the citizen's information never leaves the card and does not require any connection to a central database.
secure ID cards
The Uruguayan national eID card also features Thales' latest innovation in secure printing including the  Edge Sealer feature. The cards are laser-etched with markings along the edge adding a layer of security. 
The technique is impossible to duplicate with a copy machine or scanner and is extremely difficult to reproduce due to the particular expertise and unique technology required.
Edge Sealer literally "seals" the ID card against any delamination or cutting attempts.​​​
Polycarbonate​ has also been selected for its body structure durability and enhanced protection against forgery.
To know more about the potentials of eID and eGov also known as "digital dividends" please read our August 2016 web dossier.
Know more about our Instant Issuance​ and national ID solutions