Understanding biometrics
Biometrics uses an individual's biological and behavioural characteristics to establish their identity. These characteristics may include fingerprints, iris or retina patterns, facial features, voice patterns, hand geometry, and DNA.
The concept of biometrics has been around for centuries, but recent technological advancements have allowed the development of more sophisticated and accurate systems. 
Biometric technology is widely used in various industries, including law enforcement, healthcare, finance, and government.
Let's dive into some of them...
TrUE Biometrics - For responsible use of Biometrics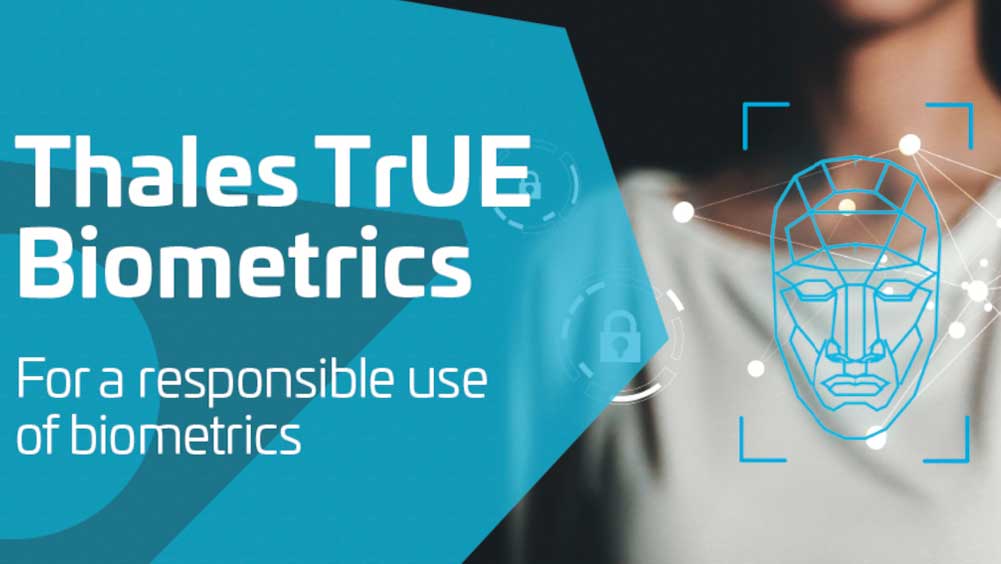 In 2023 Thales launched its TrUE Biometrics approach to address certain concerns about this least intrusive and most secure means of identifying and authenticating individuals. 
Building on over 30 years of expertise, we see biometrics as a core technology that can facilitate inclusion and respond to the human right to have an identity, prove who we are online, and allow a touchless journey or swift and accurate criminal investigation. 
To confirm our dedication to biometrics innovation and the development of responsible products that build trust between the provider and the users, Thales has applied its TrUE (Transparent, Understandable and Ethical) approach to biometrics:
Transparent: people can access information on what data is collected, stored and used and for how long their information will be retained,
Understandable: explaining why the solution uses biometrics and what the benefits for both the end-user and service provider are, 
Ethical: designed and implemented in full compliance with market standards, data privacy regulations and trade compliance regulations, promoting non-discrimination and equality.
Find out more about TrUE Biometrics.