Infographic: The growth of the IoT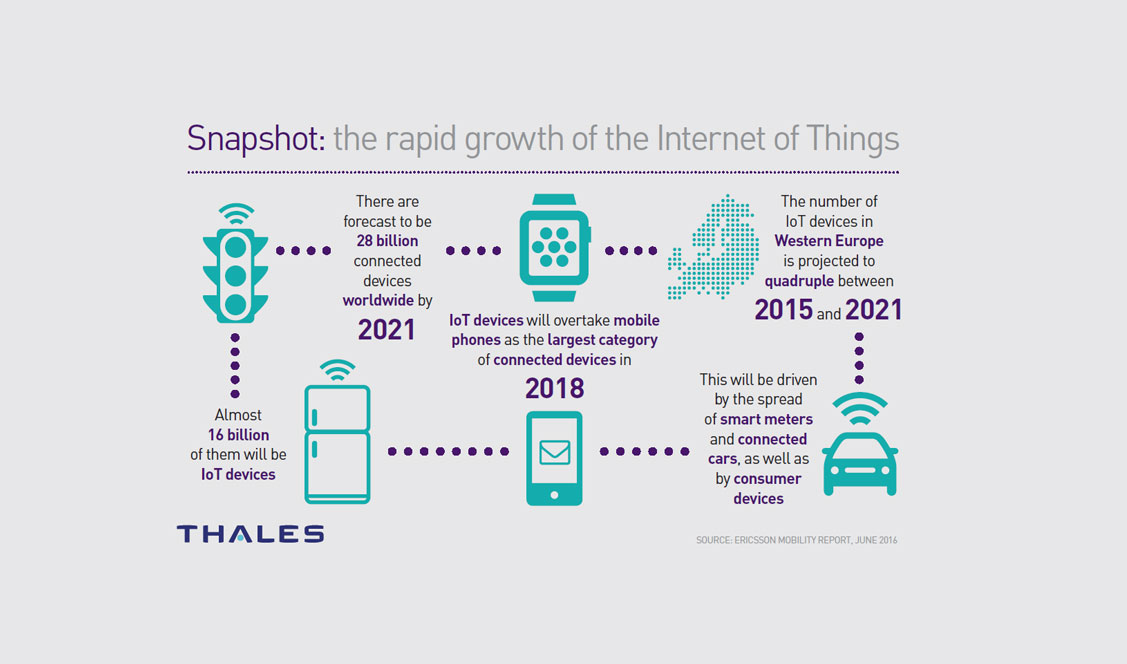 According to the Ericsson Mobility Report 2016, the number of Internet of Things (IoT) devices worldwide will increase by a compound annual growth rate of 23% between 2015 and 2021, accounting for almost 16 billion of the forecast 28 billion connected devices in 2021.
At this rate of growth, IoT devices will overtake mobile phones as the most prevalent type of connected device as early as 2018.
The report suggests that this growth is being driven by an intensified focus on IoT in industry, increasing standardization of cellular IoT technologies, and falling device costs.
Western Europe is predicted to see the most rapid increase in IoT devices, driven mainly by the growth of the connected car segment.
Learn more about the report predictions in our infographic:
Related contents: