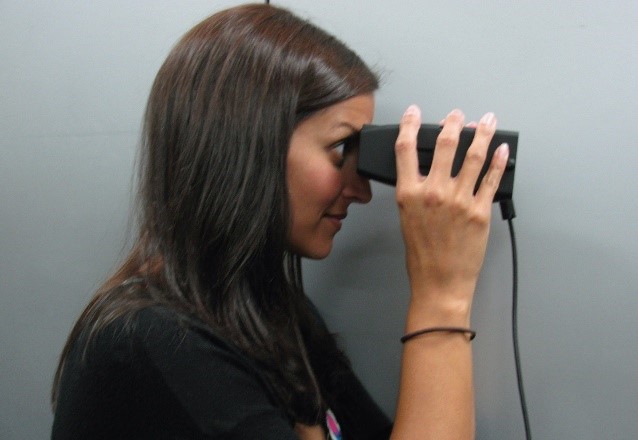 Thales Cogent Iris Scanner CIS-202 details:
Simultaneous Dual Iris capture in short time
Unaffected by ambient lighting
Adjustable interpapillary distance
Very easy to clean housing
Compliant with NIST SAP Level 40
The Cogent Iris Scanner CIS-202 is a high speed iris image capture device that can simultaneously capture both irises in less than two seconds.
Compliant with NIST SAP level 40, CIS-202 has near infrared illuminators, LED lighting, and built-in spectral imaging sensitivity control to capture light in the range of 700-900 nanometers. CIS-202 image output meets industry interchange format specifications by supporting ANSI NIST Type-17 records, with raw images conformant to ISO 19794-6 rectilinear image standards.
Enclosed in a durable and adjustable casing that meets IP 54 rating, CIS-202's sturdy, hand friendly goggle design is ideal for biometric application such as civil registry enrollment, biometric document issuance, applicant identification, border control, and inmate release management.