At the Thales' facility in Glasgow we have over 100 years' experience in design and manufacture of state-of-the-art periscopes and optronics masts for submarine platforms around the world. We are presently manufacturing our latest generation optronics mast – the Low Profile Variant (LPV). LPV is an evolution of our first-generation, sea proven design that has been fitted to over 30 platforms worldwide.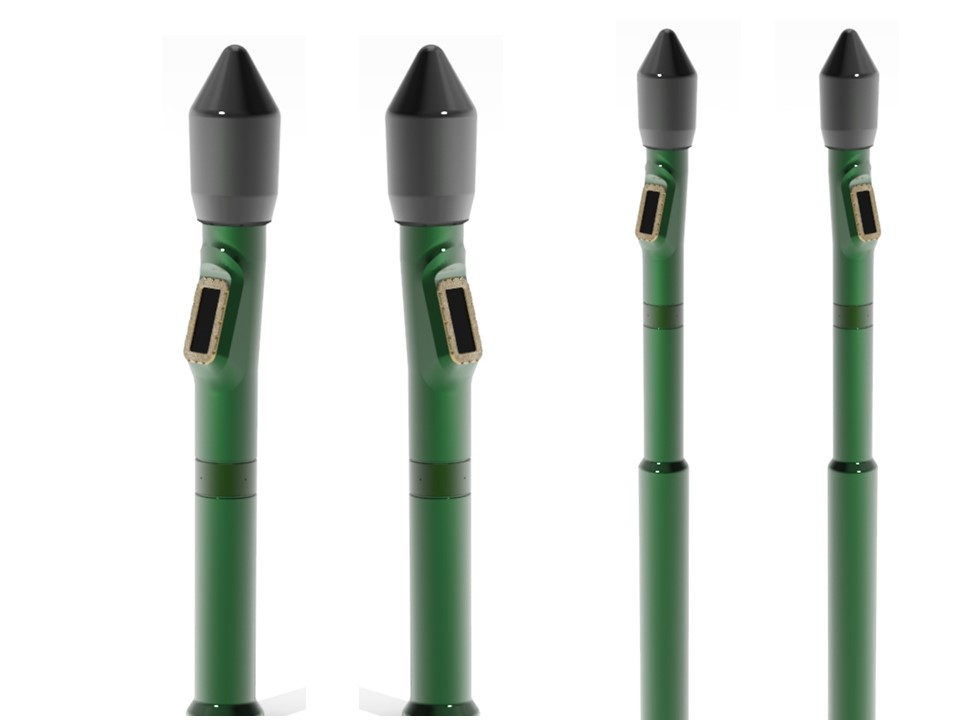 The features and benefits of LPV are as follows:
Fitted with up to 4 very high resolution sensors and an optional laser rangefinder, providing situational awareness for all environments.

Ultra High Definition Day Camera
Thermal Imager
Colour Low Light Camera
Short-wave Infra-red Camera

Full 3-axis stabilisation, achieved opto-mechanically for maximum image and video capture performance.
LPV has a very small diameter, low radar cross section and a single window for all sensors – optimising stealth capability whilst ensuring the maximum quality of light reaches the sensors.
It is also fitted with Digital Crew, an artificial intelligence and automation functionality, allowing for automatic detection and tracking of targets to assist the operator.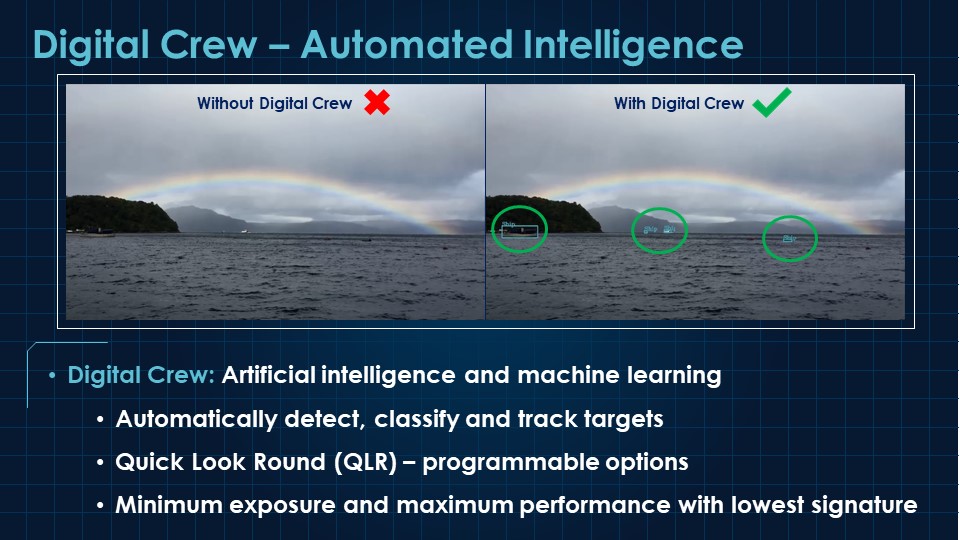 It is also compatible with the latest electronic warfare antennas.
In addition to the described performance, LPV has been designed for low cost, high reliability and ease of maintenance.
The Low Profile Variant optronics mast ensures that Navies will have the maximum performance possible with the lowest signature and minimal exposure time. 
We also offer a further two versions of the LPV optronics mast. These variants have a high degree of commonality with LPV and therefore offer the customer a reduced cost of ownership if operating a mix of mast configurations on their platform.
The first version is called Ultra Low Profile Variant (ULPV). This version is much smaller in diameter, similar to that of a traditional attack periscope and offers the same functionality as LPV but it benefits from enhanced stealth properties.
 The second version is called Combat System Mast (CSM). This version is identical to LPV but integrates a state-of-the-art, world-leading fully digital electronic warfare antenna, designed and manufactured in Thales' Crawley. This offers navies unparalleled capability for superiority in the contested and congested maritime environment.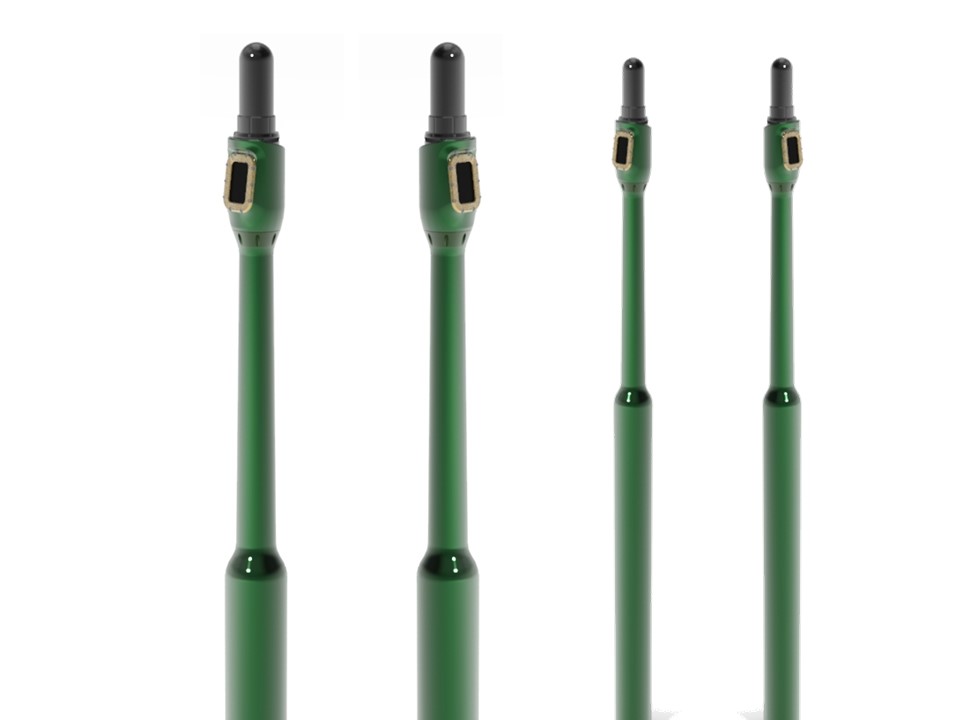 Suitable for either new build or retrofit applications, Thales periscopes can be offered in either a stand-alone configuration or can be paired with an advanced optronics mast system to provide an unrivalled blend of operational capability and reliability. For retrofit applications, a performance very similar to that of LPV (described above) is achievable including the integration of the Digital Crew automated detection and tracking algorithm.