Naval High Frequency (HF) Radio Communications - always connected, in touch anywhere and in any environment
HF radio is an important present day medium for both tactical and strategic communications by military forces.
HF radio is the only bearer providing long range communications (a few km to 4000km and beyond), outside the footprint of satellite systems, for example in northern latitudes, and is the only viable fall back to SATCOM for long range communications with coverage.
Poor links and the effects of intentional or unintentional interferers will reduce the effectiveness of an HF solution. Thales combats this in a number of ways, for example, by using the additional bandwidth of wideband waveforms to provide a more reliable and consistent link in moderate HF conditions, or by using Thales' HFXL waveform, which uses multiple 3kHz channels in an adaptive manner to counter the effects of intentional or unintentional interferers. You can be confident that our experience designing resilient HF radio systems will ensure you maintain the highest availability possible.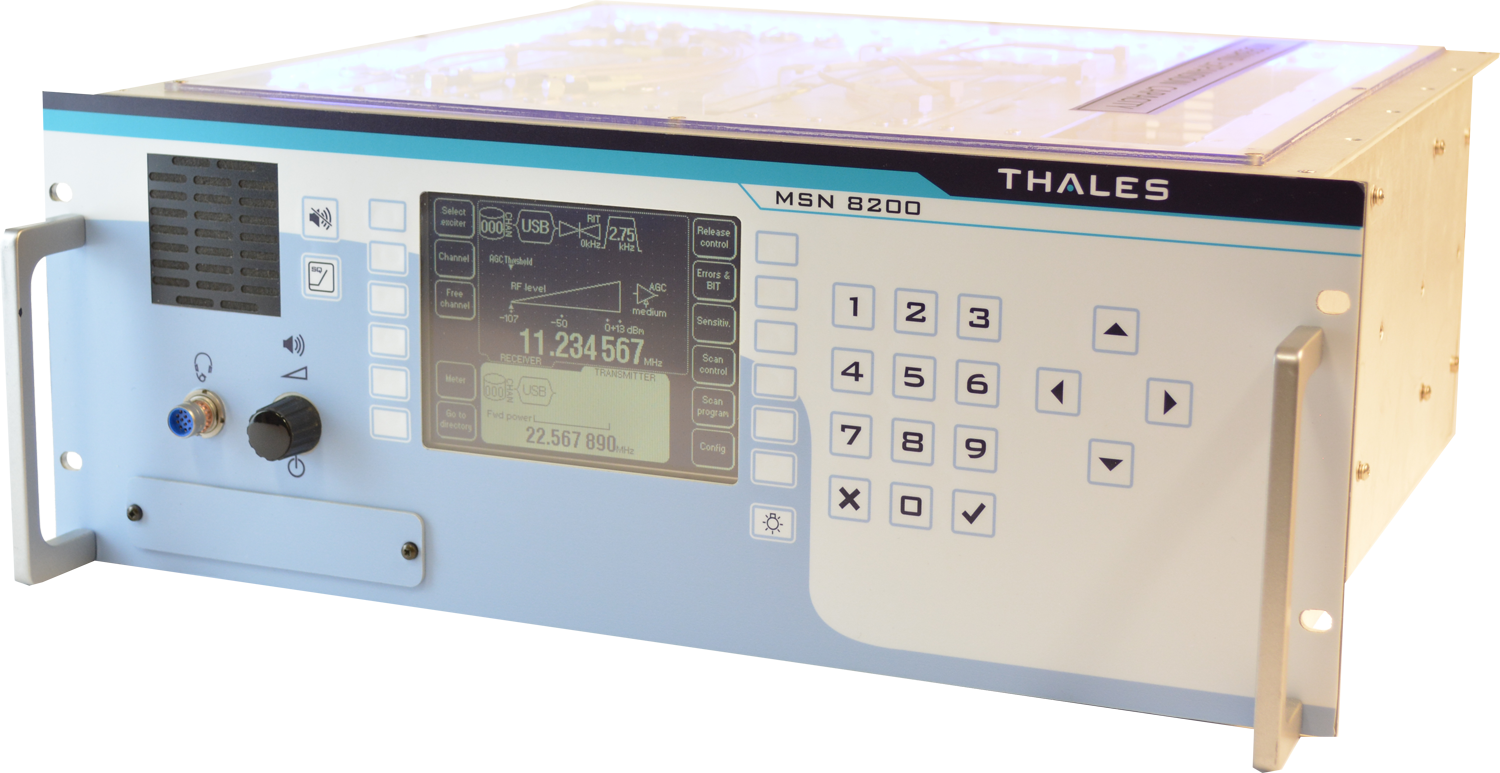 Modern HF Systems typically make use of protocols such as Automatic Link Establishment (ALE) and Automatic Repeat reQuest (ARQ) to automate and optimise HF system performance. Configuring the large range of parameters needed can be a complex task, and one that is frequently subject to error. Thales HF HubTM b removes these complexities. HF Hub's easy to use and intuitive user interface gives users the option to use pre-defined circuits, or can guide them through optimal circuit configurations. The result is vastly simplified circuit configurations, fewer mistakes and all with the added advantage that configuration can be performed remotely and securely via any web browser. 
HF HubTM also vastly simplifies the interface between the platform's Communications Management System and the HF System. All the complex configuration parameters are contained within HF HubTM rather than the Management System. The result is a simplified interface, simplified Management System and reduced integration costs.  A true win/win. 
Most HF radio systems today use 3kHz (narrowband) channels, which limit the amount of data they can transmit. The latest (wideband) 4G HF waveforms offer 10 times the data rate of narrowband HF waveforms enabling greater use of HF radio in a modern data hungry world. Higher data rates also make HF radio easier to integrate into modern IP based communications networks, opening up HF to new communications services and enabling its use for more of the long range services currently carried over satellite communications.
Thales is unique in being able to offer two wideband solutions: the Mil-Std 188-110C/D 48kHz contiguous waveform and
the HF XL STANAG 4539 Appendix H 3kHz multi-channel non-contiguous waveform. Both offer similar maximum data rates, but HF XL uses up to 16 non-contiguous 3kHz channels over a 200kHz bandwidth rather than a block of contiguous channels covering a 24/48kHz bandwidth, making it much more likely that high data rates can practically be achieved. Whichever you choose, Thales has the answer to your wideband HF radio needs.
HF radio has traditionally been a 'stand-alone' bearer and independent from the platform's network, however Thales' implementation of the latest HF IP and high data rate standards means HF can now be integrated into the wider ship's network.
Thales implementations of STANAG 5066 Ed.4 and STANAG 5070, with high data rate capabilities in accordance with Mil-Std-188-110C/D & STANAG 4539 App H mean that HF becomes another bearer on the ship's network that can be manually or automatically selected for use by other applications on the same network. 
In today's uncertain world security is a vital consideration for any modern communications system. Thales has a long heritage in cyber security, not just in communications, but in many other domains, so you can rest assured that Thales solutions are not only secured by design, but backed-up by years of practical experience that will ensure your HF radio solution is secured to the highest standard.
Military forces around the globe rely on interoperable HF radio communication services to engage jointly in operations, which are enabled by using systems that work to interoperability standards.  Thales is an active developer and contributor to HF standards and our solutions comply with the very latest US Mil-Standards & STANAGS. Our long heritage in naval HF radio communications means we are ideally placed to understand the needs of naval users and the huge importance they place on the provision of a robust, resilient and interoperable HF service, which is available 24/7.