The naval electronic environment is becoming more dense and complex, as the emitters are increasingly difficult to detect, analyze, locate and identify.
Superior situational awareness and threat detection VIGILE family of electronic support measures (ESM) solutions is essential for vessel survival and dominance in this evolving operational environment, and becomes crucial for mission success. 
Today, ESM systems are required to receive and identify multiple complex modern radars simultaneously.
VIGILE Mk2 consists of cost effective family of RESM specifically designed to provide a customized solution dedicated to mission success from maritime surveillance to power projection. 
Operated in stand-alone or fully integrated into the Combat System, it plays a vital part in the platforms situational awareness, self-protection and ELINT capabilities. As a primary sensor, VIGILE Mk2 is the key component of the EW suite. 
Coupled with R-ECM /DLS system, it provides excellent area and self-defence capabilities. With equipment installed by more than 40 Navies around the world, VIGILE Mk2 is a sea proven system continuously improved to take benefit from more than 50 years of experience and contribution to key major EW programmes.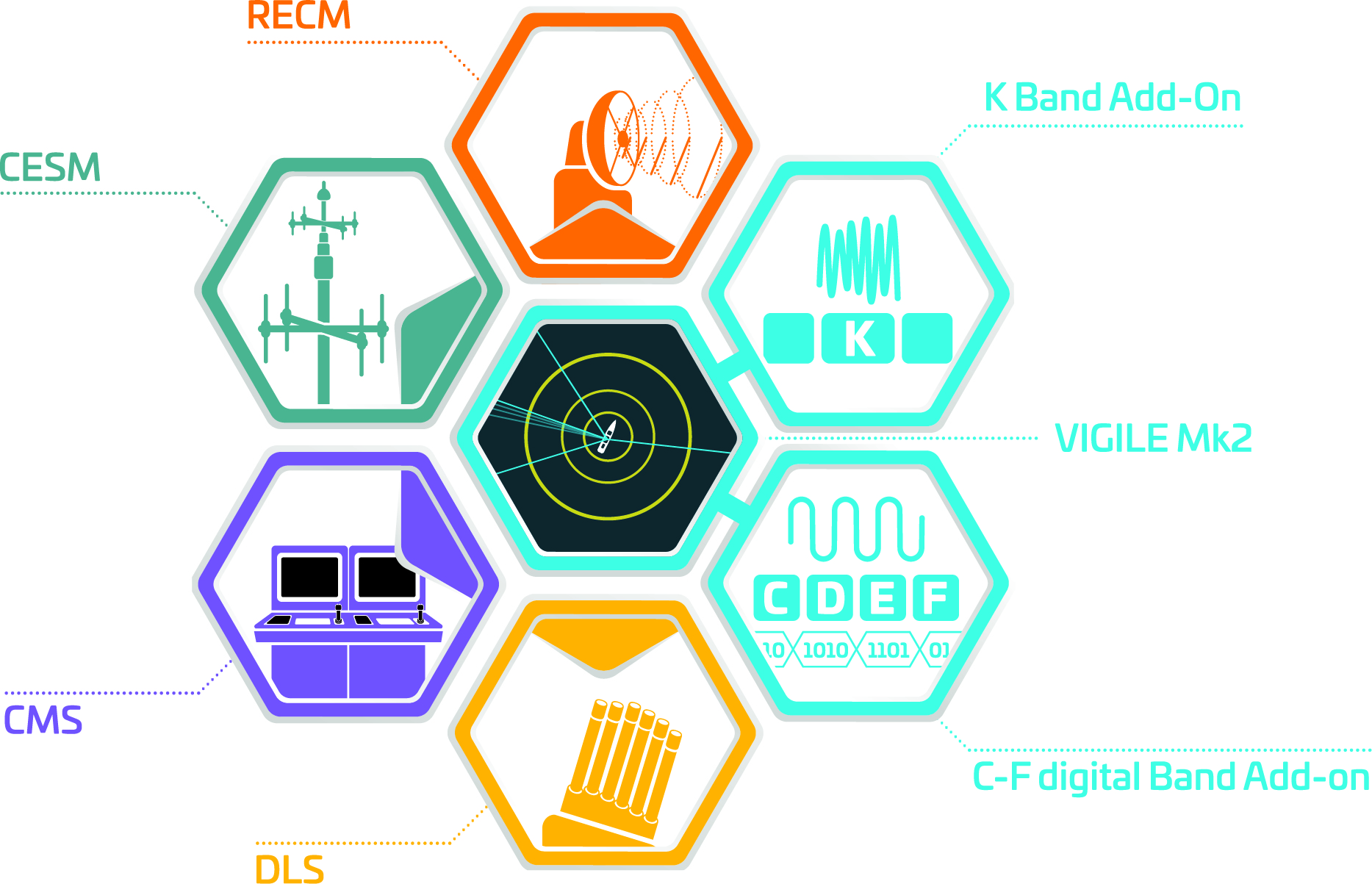 A scalable-cost effective solution able to maintain vessels superior detection capability
VIGILE Mk2 is a scalable cost effective solution, able to fulfil the current and future requirements of small to large multi-role naval platforms. The system can also be installed in the frame of platform modernization in order to face new evolving threats. Designed to adapt to the changing roles of modern platforms and future emitter types, it will maintain capability effectiveness and minimize through-life costs.
Tailored EW solutions for all types of ships :
 2-18 GHz frequency coverage core system 
Optional extended frequency coverage (0.5 - 40 GHz)
High-sensitivity receiver extension for ELINT
Proven integrated solution with CMS and counter measurement (RECM/DLS)
Ensuring mission success
Friendly MMI design for ease of operation even with EW learners 
Mission and restitution tools for library management and mission effectiveness
 Easy installation & integration support 
Wrapped-up antenna design to ease installation
Customized engineering offer to support the shipyard for integration
Onboard-product acceptance support (STW/HAT/SAT)
Comprehensive ILS package
Tailored support contract 
ILS studies/Spare computation vs mission profile
Customized operational and maintenance training 
Simulator offer to train and improve operator EW skills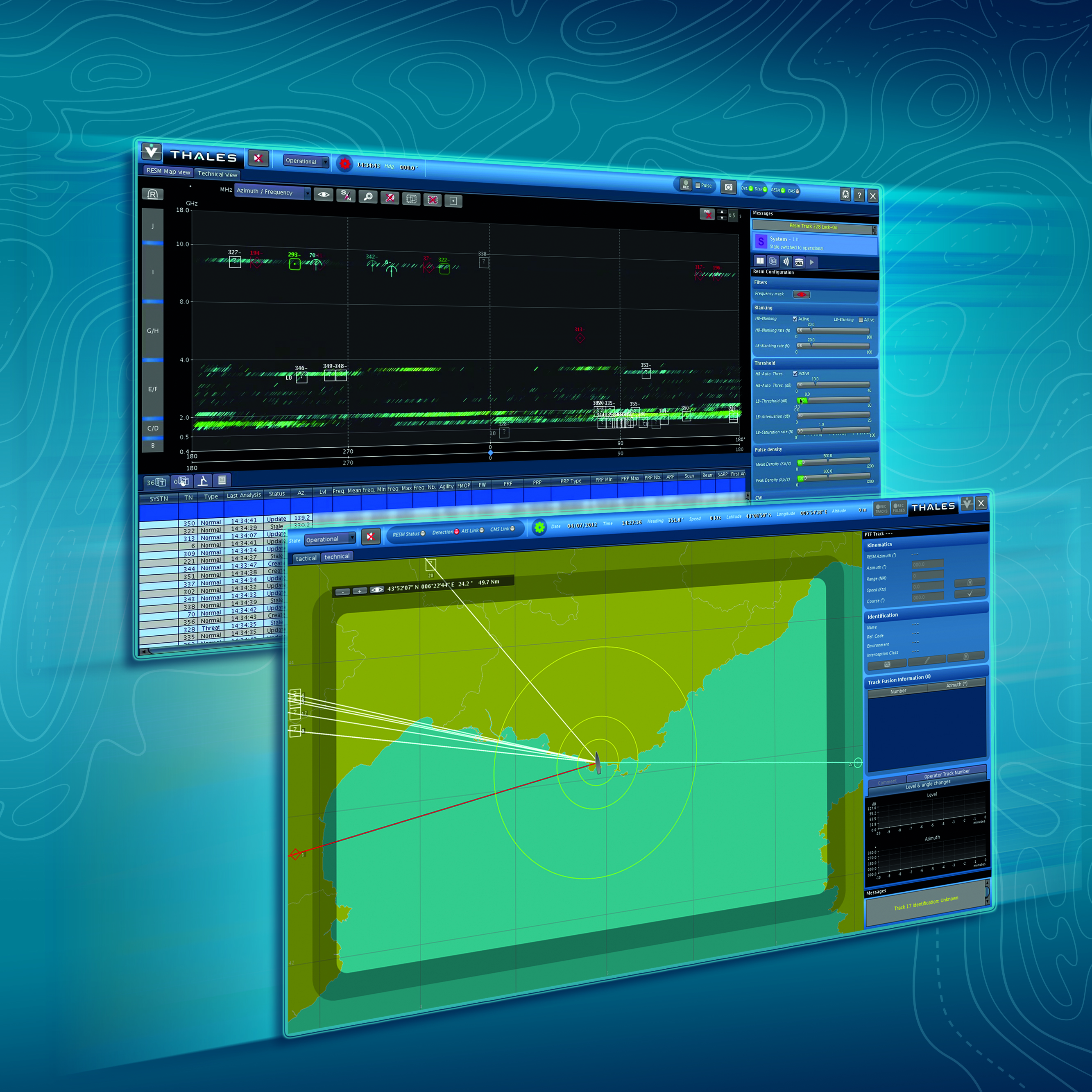 VIGILE Mk2 Man-Machine Interface 
More than 200 state-of-the-art Thales R-ESM systems and EW suites on ships operated by over 40 navies
All-round expertise and flexibility as equipment supplier, partner or prime contractor
Delivering quality on time and listening to Customers are our top priorities. Through our company-wide continuous improvement programme we seek to understand our customers' needs and deliver innovative, competitive solutions
Worldwide network & local support to respond quickly to our Customers' requests
Long-term support over decades