Detect what's hidden. Identify threats. Act with confidence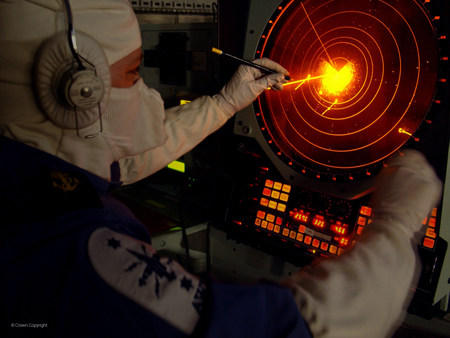 The RF spectrum is now saturated. Traditional systems simply cannot detect enemy threats amidst the noise.
Today, over 8.97 billion mobile connections worldwide vie for the electromagnetic spectrum. By 2021, mobile data traffic is expected to increase nearly sevenfold. Civil air radar transmissions have risen 30% in the last decade, whilst dual-band radar transmissions from merchant ships have increased 50%.
This rise in electromagnetic congestion creates noise, compromising traditional analogue Radar Electronic Support Measures (R-ESM) performance and trials show a signal loss of 30-40%. This means that in congested coastal and land environments, critical threats are becoming undetected and unseen.
That's why, for the last five years, Thales has pioneered and perfected full spectrum, wideband digital receiver technology, providing an unrivalled 100% Probability of Intercept.
Wideband digital offers greater situational awareness, faster threat identification and richer intelligence gathering to act with confidence. Thales' Vigile D systems now protect 26 Royal Navy units, whilst Thales' Sentinel systems are currently in delivery for the French Navy.
Simplify EW operation, reduce through-life cost
Combining Artificial Intelligence and advanced automation supports fast analysis of data. Automation allows threat detection and identification in any environment, with fewer false alarms.
It also simplifies system operation, reducing the reliance on specialist electronic warfare operator skills and training. Since the system functionality is defined by software, not hardware, it is upgradeable and future-proof. With minimal maintenance and low failure rates, through life costs are reduced by up to 30% when compared to previous systems.
Achieve superior situational awareness and intelligence
Wideband digital technology redefines R-ESM capability and operations. It offers real-time situational awareness information globally in any theatre. Digital data can be processed quickly and in detail, providing enhanced insight to assess, inform and plan operations. Moreover, digital data can also be shared collaboratively between multiple assets. Mission-critical decisions can be made with extensive real-time intelligence to hand.