Metal cards have become a status symbol in many countries. 
They are strongly associated with top-of-the-line, high-value services and perceived as a reflection of financial and even social success.
No surprise, metal credit cards have exploded in popularity even among millennials, who are supposed to be more opposed to credit cards. 
The look and feel of metal will take your EMV cards to the next level of quality and excellence, exceeding your most valuable customer segments' expectations. 
Metal cards: A complete portfolio
Discover a complete portfolio of metal cards that will convey to your cardholders just how much your brand values them. 
You can offer elegance, cutting-edge design, and surprisingly different touch.
As a world leader with a reputation for quality, Thales, along with its network of partners, can raise to your challenge and provide cards that have a unique value proposition.
Create the most exclusive credit cards
Thales can deliver innovative metal credit cards (and metal debit cards) that scream premium quality – and deliver them on budget and to a tight timescale. 
All cards are EMV chip compatible.
If you have a question on metal cards or want to know more about our references, please leave a comment in the box below. We look forward to hearing from you.
Let's satisfy your customer's desire for style and panache. 
---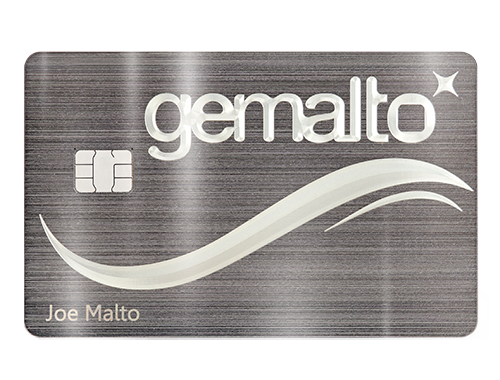 28 grams
Contact only
A full piece of metal, edge to edge, front & back
Full Metal Card
The Full Metal Card is the ultimate in elegance, power, and exclusivity for payment cards.  
Its full metal body catches the eyes straight away, and its weight is different from anything your cardholders have ever experienced before. 
The Full Metal Card is a vibrant flagship for your brand values and an exclusive new experience that you'll want to offer to your most valuable customers. 
It is a top-of-the-line product delivering a real wow effect. It also proves what you already knew: metal credit cards say a lot about their cardholders. Your most valued cardholders will appreciate you showing how much you appreciate them.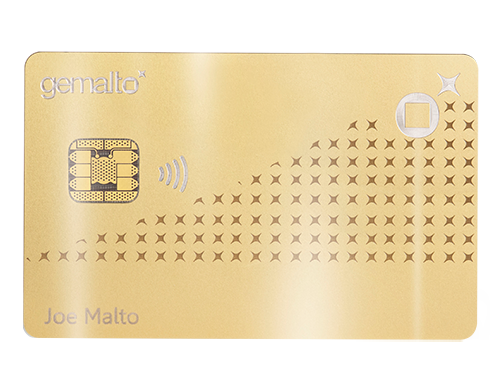 21 grams for contact
16 grams for contactless
Contactless capable
Metal in the front, PVC in the back
Hybrid Metal Card
The Hybrid Metal Card offers all the great design features and values of the Full Metal Card plus a smart way to add contactless payment via a card back made of PVC. 
The eye-catching metal front, shouts security and power, while the weight conveys a different experience. Your artworks and your laser engraved logos will be showcased like never before. The card's metal look and feel are in no way compromised by the PVC back meaning that it still delivers the wow effect.
---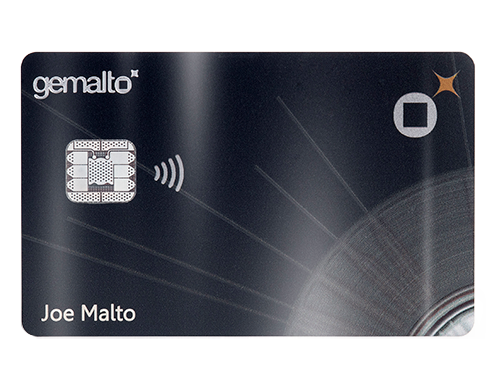 16 grams
Contactless capable
Tailored for large deployments
Veneer Metal Card
The Veneer Metal Card is a piece of art offering almost infinite design possibilities in terms of colour, patterns, engraving features and texture. 
With the Veneer Card,  your creativity is the only limit. 
It is a brilliant demonstration that top technologies can coexist with excellence in design. When your customers want to enjoy contactless payment with elegance at hand, the Veneer Metal Card is the perfect solution. Your cardholder will get the message clear: you care about them, and they are unique. With the Veneer Metal Card, you deliver both prestige and top technology.
---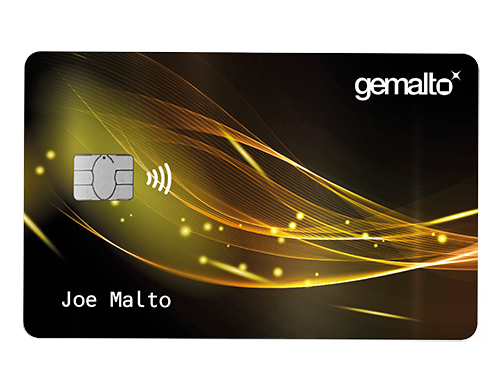 18 grams
Contactless capable
Tailored for large deployments
Compact Metal Core Card
The design of the Compact Metal Core Card will strike you the second you pick it up. Its unusual weight will grab your cardholders' attention and make them feel empowered.
Its encapsulated metal core makes it very different from any other mainstream plastic card you've ever used. Its PVC covering will enhance your creativity by providing endless design possibilities. Its elegance is not its only asset. 
It also provides a seamless EMV contactless capability, bringing an enhanced and convenient payment experience to your cardholders.
Segmenting your premium cardholders has never been so easy.
---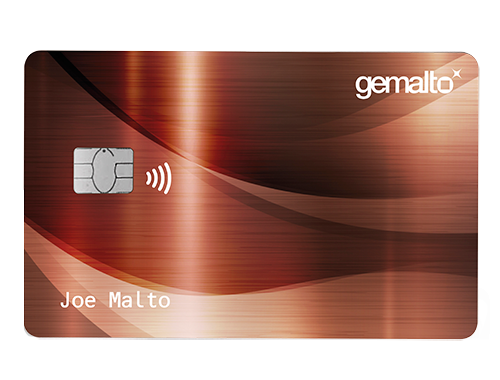 10.5 grams
Contactless capable
Tailored for large deployments
Easy Metal Core Card
Easy Metal Core Card is lighter than the Compact Metal Core card but still feels surprisingly different from any card you've used before. 
Its metalcore will deliver to your cardholders a clear message of quality, innovation and design strength. The Easy Metal Core Card will enhance your brand values by bringing metal to substantial and very valuable cardholder segments.
Cost-effective, contactless-enabled, enriched designs – its potential is unlimited... without compromising on style.
---