The people we all rely on to make the world go round – they rely on Thales.
In a world that is increasingly fast moving, unpredictable – and full of opportunities, they come to us with big ambitions: to make life better, to keep us safer.
Combining a unique diversity of expertise, talents and cultures, our architects design and deliver extraordinary high technology solutions.  Solutions that make tomorrow possible, today.
From the bottom of the oceans to the depths of space and cyberspace, we help our customers think smarter and act faster - mastering ever greater complexity and every decisive moment along the way.
Whatever it takes.
A long tradition of engineering skills and customer experience
In Germany, Thales can look back on decades of traditional engineering skills. Our German customers and partners have already been benefiting from our integrated security solutions for more than a century. They are first and foremost airport and railway network operators, industrial companies and organisations in the field of public security and defence. Today, the transportation systems activity in Ditzingen and the Ulm-based activity that builds travelling wave tubes for satellites are relevant centres of competence within the internationally operating Thales company. Of course in addition to products, systems and solutions from Germany, Thales also offers its German customers access to the entire portfolio of Thales and its technology partners.
Key Account Management
Thales Deutschland operates according to the "One face to the customer" principle. A single sales contact able to offer comprehensive solutions from the international company's entire portfolio of expertise is assigned to each customer. The key account management structure aligns with the customers' organisations in the company's four target markets: defence, security, transportation and aerospace. The Key Account Management team calls on civilian and military customers in Germany. Please find our key account contacts below, for general requests contact  Mrs
Stavroula Mavroidakou
.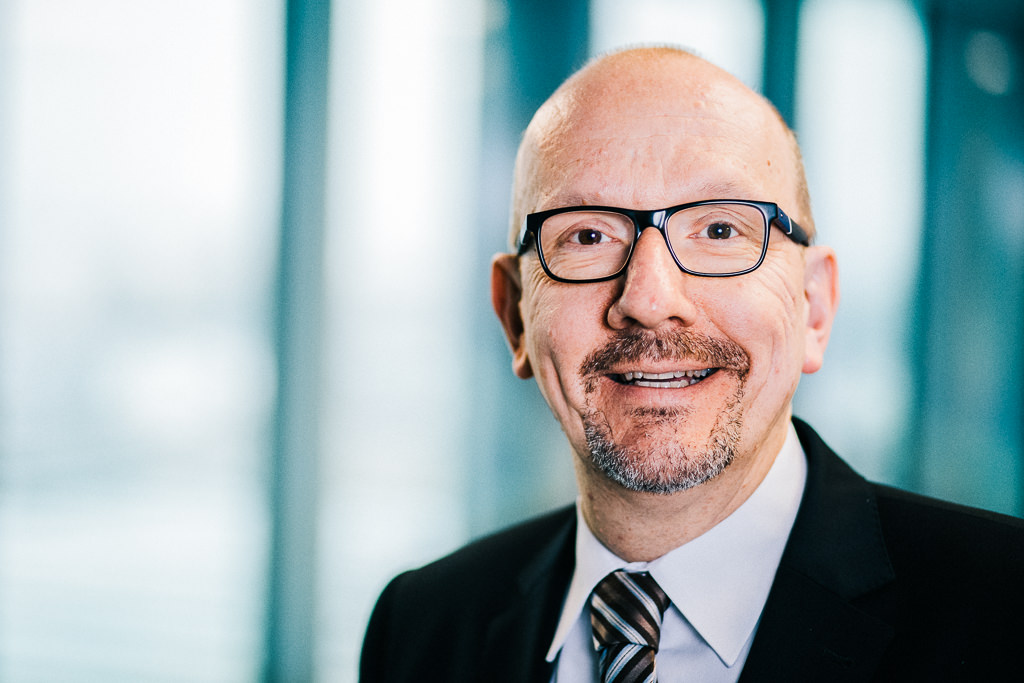 Our spokesperson
Pitt Marx
will be happy to answer your inquiries.
What are future challenges in mobility?
We are talking with our experts about the future of mobility. Watch our videos about logistic 4.0 or autonomous mobility.
Discover the World of Thales Deutschland
The opportunities at Thales are as limitless as the fields of science and technology that shape our business to a large extent. We are growing continuously and our employees to grow with us.
We offer graduates and experienced professionals a wide range of employment and training opportunities. We encourage you to take initiative and we help foster your personal and professional development. And we know that the positive dynamics of our company, its innovative power and its success rely for the most part on the quality of our employees and their motivation and job satisfaction.
We work with each of our employees to help them find their place within the Thales team and find the job that optimally utilises their talents and expertise. We ensure that performance and career development are linked by performing regular audits and creating individual career planning concepts. Thales University located at our German headquarters in Ditzingen – one of eight Thales training centers for employees and customers worldwide – offers relevant further education and training programmes.
BUILD YOUR CAREER WITH THALES
Have we inspired your curiousity?
Our current vacancies and the link for online applications can be found below or in our Job Portal.
If you do not find the right job, we are looking forward to your unsolicited application!
We would be happy to meet you at one of our career events as well.
If you have further requests, feel free to contact the recruiting team.
Address:
Thales Management & Services Deutschland GmbH
Thalesplatz 1
71254 Ditzingen - Germany
German Commercial Register: HRB 728000
Country Court Stuttgart
Sales tax identification number : DE 122269850
E-mail:    info.deutschland@thalesgroup.com
Phone: +49 (0)7156 353 0
Authorised Representative:
Dr. Christoph Hoppe
Nicolas Debove
Dirk J.H. de Bruijn
Dr. Yves Joannic
Thales Deutschland is service provider only for German Content § 5 TMG.