The people we all rely on to make the world go round – they rely on Thales.
In a world that is increasingly fast moving, unpredictable – and full of opportunities, they come to us with big ambitions: to make life better, to keep us safer.
Combining a unique diversity of expertise, talents and cultures, our architects design and deliver extraordinary high technology solutions.  Solutions that make tomorrow possible, today.
From the bottom of the oceans to the depths of space and cyberspace, we help our customers think smarter and act faster - mastering ever greater complexity and every decisive moment along the way.
Whatever it takes.
The people we all rely on to make the world go round – they rely on Thales.
Whenever a critical decision needs to be made, Thales has a role to play. Our solutions help customers to make the right decisions at the right time and act accordingly in challenging environments.
To help create a safer world, we serve five keys sectors:
Aerospace
Space
Ground Transportation
Digital Identity and Security
Defence and Security
World-class technology, the combined expertise of 80,000 employees and operations in 68 countries have made Thales a key player in keeping the public safe and secure, guarding vital infrastructure and protecting the national security interests of countries around the globe.
We are proud of the role we play in a world that is increasingly mobile, interconnected, interdependent and dangerous.
Thales Group Presentation
Our Group presentation in PDF (1.4MB)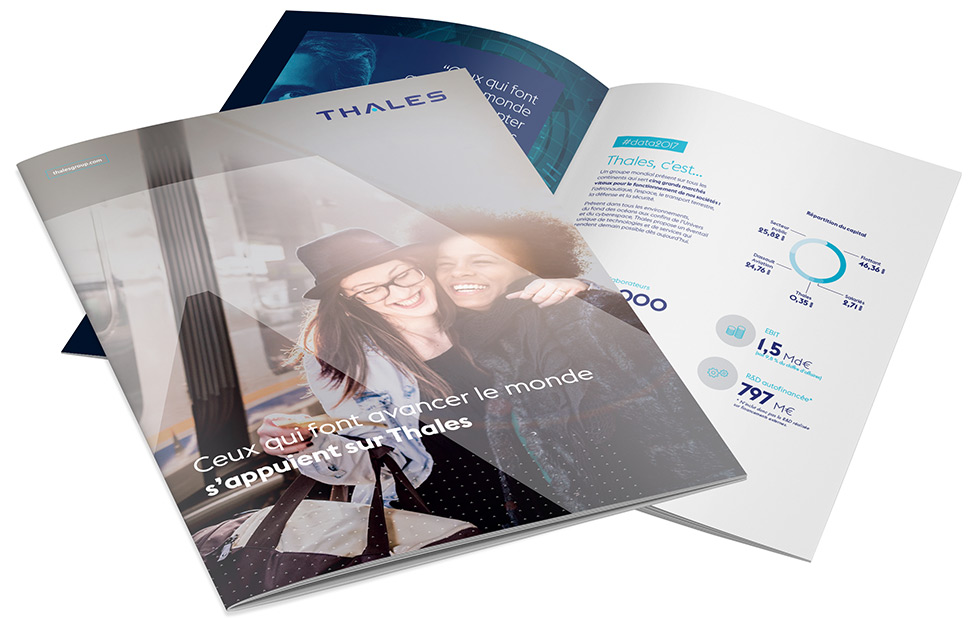 of which employee-owned: 2.9%
Patrice Caine
Charles Edelstenne
Bernard Fontana
Delphine Gény-Stephann
Anne-Marie Hunot-Schmit 
Philippe Knoche
Philippe Lépinay
Armelle de Madre
(The French Government, represented by) Emmanuel Moulin
 Anne Rigail
Frédérique Sainct
Loïk Segalen
Anne-Claire Taittinger
Ann Taylor
Eric Trappier
Marie-Françoise Walbaum