Communication on-the-moove
High datarate communication

Easy integration on vehicule
Ideal backbone for tactical communication bubble
 Satmove :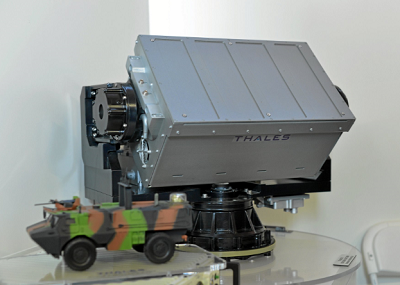 Dual band: civil and military Ka bands
Modem agnostic
Discretion
Communication Resilience supporting graceful degradation
Communication supporting Off-road conditions
Worldwide operation
Saves operation costs
Use of military and civilian satellite capabilities
On-demand communications for tactical network
Wide range of services

Compliant with military requirements
Secure communications
Quick set-up in operation
Tactical terminals family:

- Manpacks
- Headquarters terminals
- Mobile Fly-Away terminals
TALISMAN Ka Manpack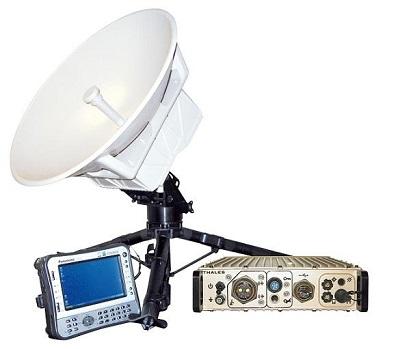 Ka bands
Secure voice and data communications
Lightweight terminal: 10 kg without battery
Rapid deployment: 5 mn
Set-up call in less than 10 s
Bandwidth optimisation (DAMA)
Autonomous operation with batteries
TAMPA TM-850 MP and TM-FA130 Manpack and Fly-Away Terminals
Tampa manpack terminals feature an extraordinary level of integration and thermal management in a small package. Major system components have been modularized into field separable subsystems to simplify upgrades and logistics. The system architecture eliminates the need for forced air cooling further enhancing reliability. Packaging options include small backpacks, a single, commercial aircraft compliant overhead transit case and softside rollaboard luggage.     
Manpack terminals can be configured for single, dual or tri-band operation at time of delivery or through field upgrades. Terminal operators can change frequency bands in the field without tools.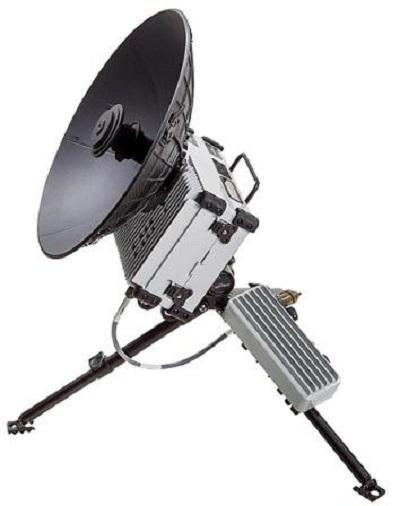 X, Ku or Ka (Military and Civil)
Demonstrated data rate > 1 Mbps
45, 65, 90 cm (manpack) and 130 cm (fly-away) antenna
iDirect modem or any other L-band interface modem
WGS certification (X and Ka-band)
Typical weight < 13 kg for the manpack
These land communication satellites feature communication on the move, important for any military mission. They have high datarate communication, with easy integration on any vehicle. They are the ideal backbone for tactical communication bubbles, and have been tested under the most challenging military conditions for the highest level of performance. The tactical terminals family includes manpacks, headquarters terminals, and mobile fly-away terminals.
The satellites feature dual bands : civil and military Ka bands. The satellite transmissions are clear even when off-roading, and feature worldwide operation, which saves on costs. Installation is easy and quick, and few units are needed in order to establish the network. The satcom terminals are compatible with the highest military requirements and all communications are secure.