State-of-the-art metering solutions for utilities and grid managers
The demand for smart meters is growing worldwide, yet it must address critical issues sooner rather than later for the industry to reach its potential.
With a global shift to less predictable renewable energy sources, utilities companies need more precise data to balance loads on the grid. At the same time, consumers want greater control over their energy usage.
Smart meters meet both these demands, yet they also introduce a wealth of serious security issues – from privacy problems to state-sponsored cyber-attacks. Smart meter security and reliable connectivity are, therefore, paramount if smart meters are to become truly widespread.
Manufacturers who can show their devices are safe will win the trust of utilities companies - and become a preferred partner for decades to come.  
There's more.
As utilities look to their smart meter suppliers to offer end-to-end managed services, meter manufacturers making this business model transition need to provide the right connectivity for their meters, according to strict Service Level Agreements. 
Therefore, they need to make sure this connectivity will be reliable over the long lifetime of smart meters while keeping TCO (Total Cost of Ownership) within budget. 
Smart meter markets worth $12 billion by 2024
However
Serious delays have marked smart meter rollouts in several key markets.
5 key features that your smart meters must include
Utilities providers are increasingly demanding of smart meter manufacturers. Your devices must demonstrate: 
1. Smart meter security 
Data breaches and hacking are of grave concern to utilities, conscious that a single breach could endanger their customers and even bring down national grids. Smart meter security is therefore paramount, and you must be able to demonstrate your devices are secure. 
2. Resilience
Smart meters will be deployed in customers' homes for years. Manufacturers need to prove their devices will continue working long term and can receive updates and upgrades over time. 
3. Reliability
Smart meters must send reliable data to the utility provider at all times because accuracy is crucial for balancing the grid. Continuous smart meter connectivity is, therefore, essential. 
4. Rapid deployment
Utilities spend up to 24 months on the bidding process for smart meters, then expect delivery within as little as 4-6 weeks. You will, therefore, need to be able to turn projects around fast.
5. Controlled TCO (Total Cost of Ownership)
Utilities and Smart meter manufacturers undertaking transformational managed service projects need to ensure that performance conforms to SLAs (Service Level Agreements) and costs are at or below the business case calculation. Predictive maintenance and optimum network usage throughout the meter's lifecycle is key to this.
Thales' 24/7 smart meter connectivity solutions, advanced security expertise, and device lifecycle management platform allow you to meet the requirements of utility companies.
Learn how Thales helps differentiate your smart meter solutions.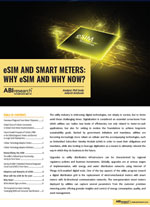 eSIM And Smart Meters: Why eSIM And Why Now?
Download this whitepaper from ABI Research to understand how to streamline daily metering operations with new technologies
Download the whitepaper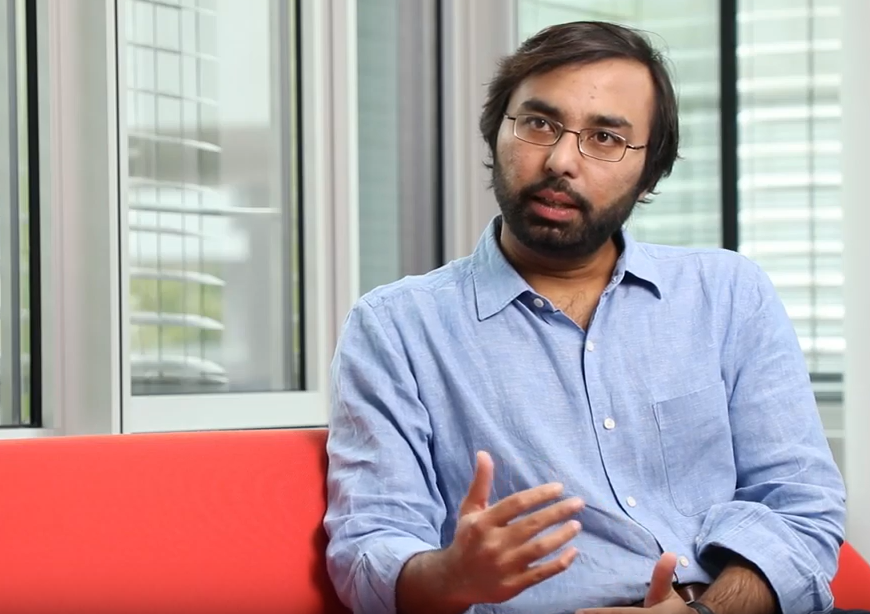 Accelerating smart metering with revolutionary IoT eSIM [PODCAST]
Petri Ounila, Director of IoT Devices at Aidon and Francis D´Souza, VP Strategy & Marketing for Analytics and IoT Solutions at Thales discuss the latest industry breakthroughs in cellular connectivity. They focus on how cellular innovations simplify daily operations for smart meter vendors, grid managers and DSOs. They also share their experience with the new, revolutionary IoT eSIM.
Listen to the podcast
 

Applications supported by Thales

Our smart meter security and connectivity solutions are used by device manufacturers worldwide in the following kinds of scenario:
Home and business smart meters 
Wireless, cellular smart meters
Future-proof connectivity, even deep underground
End-to-end cybersecurity, at the smart meter, gateway and HES (Head End System) levels
Thales solutions for smart meters CONNECT your smart meters
Utilities require smart meters to transmit data about energy usage consistently and reliably for accurate billing and grid balancing. Thales' cellular smart meter solutions offer you:
Future-proof cellular connectivity modules that send data over mobile networks. Our extensive range of cellular technologies (2G, 3G, 4G) provide utilities companies with a much more reliable method than landline connections
Highly efficient Low Power Wide Area Network (LPWAN) solutions such as LTE Cat.1, LTE Cat.M, and Cat.M 1 IoT, which are ideal for long-life battery-constrained devices, and for smart meters which need to operate deep underground
GSMA-certified eSIMs and a Remote Subscription Management platform. This supports single SKU design, instant cellular connectivity provisioning on the first use of an energy asset, along with fully flexible remote subscription updates as needed over time
 
Learn more on Thales cellular smart meter connectivity modules SECURE your devices with smart meter security
Utilities firms are extremely sensitive to the cybersecurity risks involved in smart meter deployments. They expect any supplier to provide gold standard smart meter security while data is at rest and in transit.
Partner with Thales for:
World-renowned cybersecurity expertise – utilities companies know and trust the Thales and Gemalto brands for unparalleled data protection
Secure digital identity and out-of-the-box encryption keys, embedded into the roots of each device. That ensures that devices cannot be cloned, and wider networks are protected even in the unlikely scenario that an individual device gets breached.
State-of-the-art encryption of data and digital signature schemes to ensure data integrity and confidentiality
A simple, one-step cybersecurity solution, letting you focus on production and deployment
Learn more on Thales Trusted Key Manager (TKM) solution for smart meters MANAGE your smart meters
Utilities companies require long-lasting solutions that will be reliable for extended periods. Neither utilities companies nor their customers will invest in smart meters which need to be replaced in a short timeframe. Thales gives you:
Longevity: Our cellular smart meter solutions can provide consistent service of at least 10-15 years
Remote management and updates Thales' smart meter solutions allow you to install patches and updates to fleets of smart meters from a distance, thereby extending lifecycles and improving ROI for your customers
SLA conformity For smart meter manufacturers implementing a managed service contract with utilities, Thales' security expertise, leadership position in eSIMs, as well as device lifecycle management ensure that you keep operations costs under control
Learn more on Thales device lifecycle management solutions ANALYSE smart meter data
As smart meters create more data, partnering with Thales provides you with a range of analysis solutions that you can build into your products and add value to your customers. Our smart meter data analysis tools allow your customers to:
Leverage machine learning to predict surges and drops in energy demand and genuinely understand their customers
Implement predictive and prescriptive analytics for meters deployed in the field, avoiding costly truck roll replacements
Adapt processes in real-time to emerging factors such as 'prosumers' who generate their own electricity with roof-installed solar panels and sell it back to the grid
Leverage Artificial Intelligence (AI) for enhanced cybersecurity Connected grids are a prime target for cybercriminals. Thales provides you with AI capacity which continually scans for unusual activity which could suggest a cyberattack is underway
The Thales advantage for your smart meters 
World-leading smart meter security
We have unparalleled expertise in smart meter security thanks to our unique built-in security modules.
Reliable connections
By using LPWAN cellular technology in smart meters rather than a WiFi-based system, you ensure power-efficient and dependable connectivity, for the long life of your meters.
Rapid deployment
We know utility companies demand rapid deployments of smart meters. Our modules can be installed in your devices fast.
More resources on smart metering infrastructures
Discover below our video about a strong cybersecurity strategy for device manufacturers.