1- Data engineering and governance
Manage your data end-to-end, seamlessly, relying on a strong technical expertise complemented by a consulting approach for governance, compliance, organization and change management.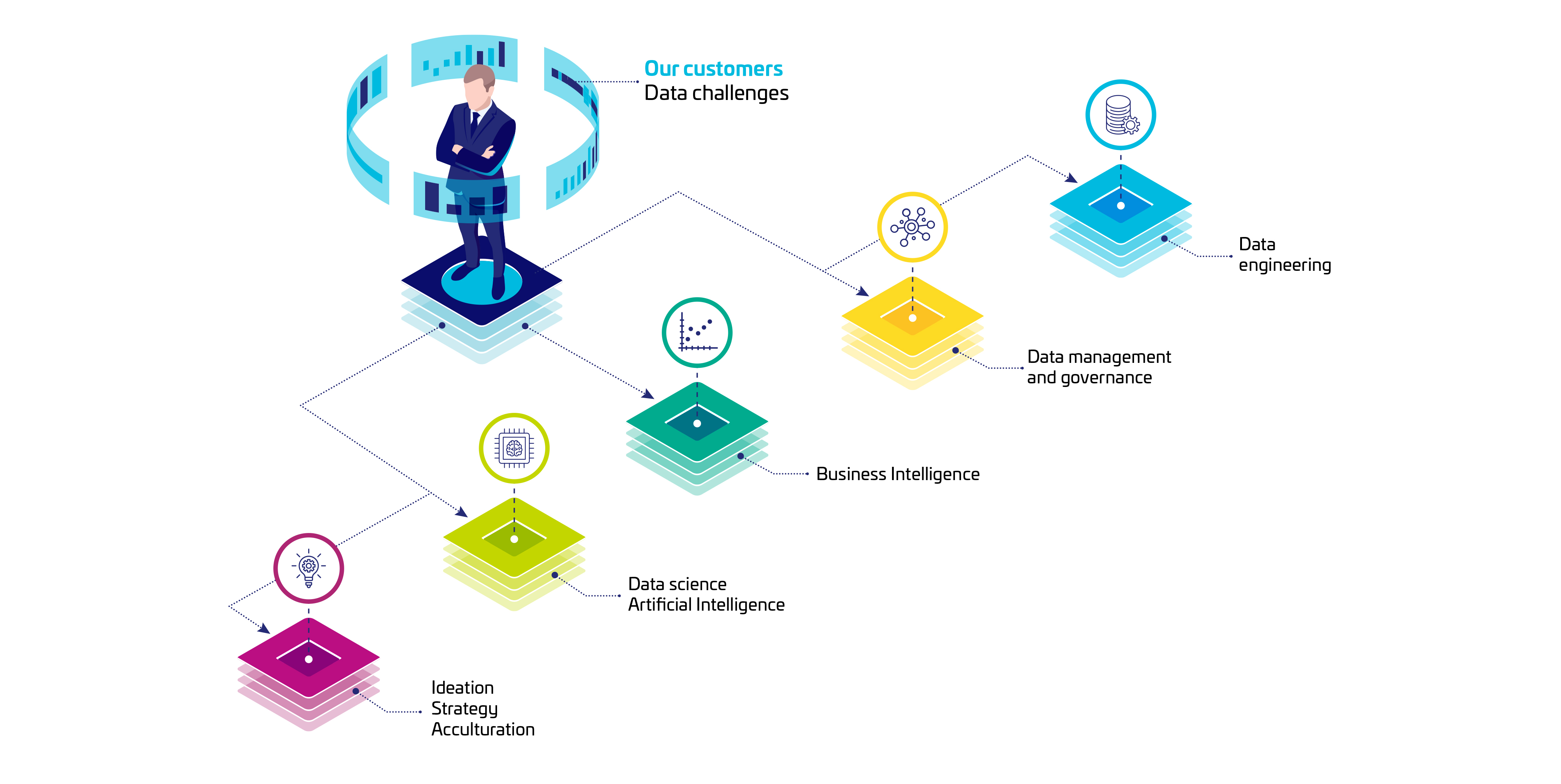 2- Data visualization and analytics
Maximizing the business value extracted from your data thanks to a combination of technical expertise and a mastery of your business.

3- AI and AI Engineering
Adapt to your existing ecosystem, without big bang or strong requirements, to create business value through innovation.