Industry Analyst Recognition
Thales DIS has been awarded Platinum Winner of the eSIM Innovation of the Year Award by Juniper Research for our Smart Profile Matcher
Find out about our smart approach for maximising the successful download of profiles for all eSIM capable devices on the market, from the moment they are launched.
Read more on Thales Smart Profile Matcher
Counterpoint recognizes Thales leading position in the global eSIM market in their latest report - May 2022
Providing flexible connectivity by design, eSIM Management is a key component of the digital customer journey and the cellular IoT.
Read the report
Kaleido Intelligence report recognizes the role of Thales Instant connect in simplifying profile provisioning processes - May 2022
Thales Instant Connect, a patented client-server solution, brings simplicity and costs optimization with an 'out of the box' experience for eSIM enabled devices. As a result, OEMs and service providers in the IoT market segments will be able to manufacture and deploy eSIM devices more quickly and cost-effectively.
How to harness the power of consumer eSIM to unlock massive IoT
Embedded SIM (eSIM) provides an efficient means for IoT organisations to achieve resilient global connectivity while streamlining device manufacturing and simplifying deployments.
Much of the focus has been on utilising eSIMs for M2M use cases but by harnessing consumer eSIM functionality, flexibility and enhanced connectivity management capabilities are enabled, especially for massive IoT deployments. 
This approach, which has been formalised in Thales Adaptive Connect solution, accelerates time-to-market, saves cost, and strengthens security.
George Malim, the managing editor of IoT Now chats to Stephane Quetglas, the director of marketing for embedded products at Thales to find out more – 30th May 2022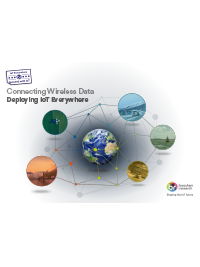 Connecting Wireless Data Deploying IoT Everywhere
Don't miss the latest report of Beecham on the acceptance of eSIM in the IoT Market, based on survey of 412 IoT Suppliers and Solution Providers.
Download the report
Leveraging eSIM to address massive IoT deployments
For the consumer market eSIM has already achieved fast adoption and is gaining strong momentum in IoT segments such as automotive However, for the emerging massive IoT sector, characterized by its multitude of low power devices, significant opportunities exist for eIM.
Download our new white paper co-written with Mobile World Live