Leveraging eSIM remote management to address massive IoT deployments
By 2025, an estimated 3.4 billion devices will feature an embedded SIM (eSIM- source Juniper Research).
Within this fast-growing market, eSIM-dedicated solutions are ideally suited to the connectivity demand of the Internet of things (IoT).
This white paper depicts the rapid development of the eSIM ecosystem and its current market segments and how Mobile Network Operators (MNOs) and global Connectivity Service Providers (CSPs) can take advantage of the consumer and IoT growth opportunities.
The document also details how Thales Adaptive Connect (TAC) offers a unique opportunity to support these untapped market solutions and deliver the flexibility needed by massive IoT device deployment. Indeed, TAC solution, eSIM based,  implements the new GSMA eSIM standards SGP.31 and SGP.32 designed for massive IoT.
Here is a summary of the report.
A business opportunity to address Massive IoT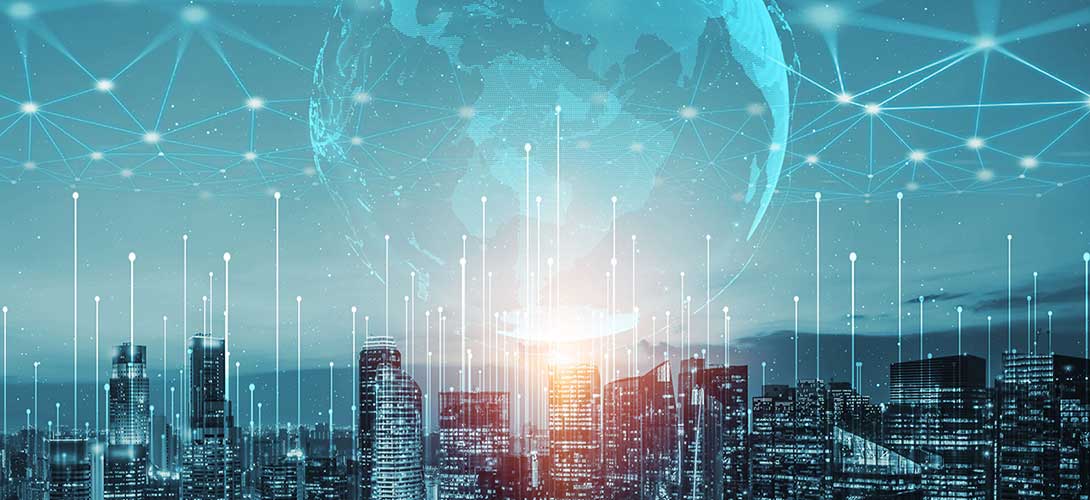 Across the consumer and industrial IoT markets, eSIM (embedded SIM) technology is increasing.
The eSIM can offer stakeholders a compelling range of benefits, including seamless remote connectivity and super-efficient subscription management over the entire product lifecycle.
Download the whitepaper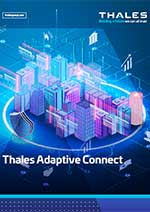 Thales Adaptive Connect
These are highly valuable attributes for the fast-growing sector of cellular IoT deployments and especially massive IoT, such as smart meters.
With the introduction of Thales Adaptive Connect, global CSPs and mobile operators can offer global, resilient and cost-effective connectivity to IoT service providers with no impact on device manufacturing and logistics operations. 
 
Three distinct markets: Consumer, M2M and massive IoT
These market segments reflect the GSMA standards for Consumer and M2M (Machine-to-Machine) use cases covering automotive and other industrial IoT use cases.
The GSMA, supported by industry leaders including Thales, is also addressing massive IoT, the fast-growing segment of vast fleets of devices.
Needless to say, the IoT service providers and IoT connectivity providers urgently need a more adapted path to managing connectivity for massive IoT deployments.
 
An untapped market for IoT connectivity providers
To deliver on the promise of flexible eSIM connectivity for the IoT, Thales has now implemented a unique new solution.
Relying on the GSMA consumer specifications and using the machine-to-machine concept, Thales Adaptive Connect (TAC) enables remote connectivity management of an entire fleet of IoT devices.
TAC is explicitly designed to deliver the flexibility required by the rapidly expanding population of massive IoT device deployments.
In doing so, it extends new commercial opportunities to global IoT connectivity providers of all sizes.
 
Combining M2M and consumer concepts
Bringing together critical elements of both the GSMA's Consumer and M2M concepts, TAC enables connectivity providers to differentiate with a global resilient and immediate IoT connectivity offer.
Thales collaborated closely with the GSMA on the development of its Consumer and M2M standards. Thales worked with the GSMA to help bring together key elements of these two frameworks to meet the distinct requirements of massive IoT. Indeed, Thales is leading the way towards the new eSIM GSMA SGP.31 and SGP.32 standards, ensuring full support for the scalability demanded by massive IoT. As a result, customers benefit from a field-proven solution that will evolve in line with the GSMA standards, fully adapted to the massive IoT segment.
Thales brings flexibility to the consumer eSIM technology so that IoT service providers get a simple way to connect their devices.
How do we do that?
We leverage the existing eSIM infrastructure for consumer devices (SIM cards for IoT) while keeping the M2M capability of remotely managing unattended devices.
Seamless integration and operation are facilitated for mobile operators and their clients.
With the arrival of TAC, many more enterprises in the industrial IoT sector will finally be able to embrace cellular IoT.
The result? This will further strengthen an ecosystem that will soon reach billions of connected devices.
Thales Adaptive Connect: 4 benefits 
Cost-effectiveness: avoid roaming charges and get the best local IoT connectivity when the device is powered up
Service continuity: resilient connectivity is always available for IoT devices throughout their lifecycles
Streamlined logistics: a single eSIM SKU meets the requirements of all international markets
Simplified manufacturing: no need to preload any IoT connectivity at the manufacturing stage.
You'll find the detailed list in the white paper.
No time to read our white paper?
Discover Thale Adaptive Connect in this video.
Thales Adaptive Connect in 3 minutes
Industry Analyst Recognition
Thales DIS has been awarded Platinum Winner of the eSIM Innovation of the Year Award by Juniper Research for our Smart Profile Matcher
Find out about our smart approach for maximising the successful download of profiles for all eSIM capable devices on the market, from the moment they are launched.
Read more on Thales Smart Profile Matcher
Counterpoint recognizes Thales leading position in the global eSIM market in their latest report - May 2022
Providing flexible connectivity by design, eSIM Management is a key component of the digital customer journey and the cellular IoT.
Read the report
Kaleido Intelligence report recognizes the role of Thales Instant connect in simplifying profile provisioning processes - May 2022
Thales Instant Connect, a patented client-server solution, brings simplicity and costs optimization with an 'out of the box' experience for eSIM enabled devices. As a result, OEMs and service providers in the IoT market segments will be able to manufacture and deploy eSIM devices more quickly and cost-effectively.
How to harness the power of consumer eSIM to unlock massive IoT
Embedded SIM (eSIM) provides an efficient means for IoT organisations to achieve resilient global connectivity while streamlining device manufacturing and simplifying deployments.
Much of the focus has been on utilising eSIMs for M2M use cases but by harnessing consumer eSIM functionality, flexibility and enhanced connectivity management capabilities are enabled, especially for massive IoT deployments. 
This approach, which has been formalised in Thales Adaptive Connect solution, accelerates time-to-market, saves cost, and strengthens security.
George Malim, the managing editor of IoT Now chats to Stephane Quetglas, the director of marketing for embedded products at Thales to find out more – 30th May 2022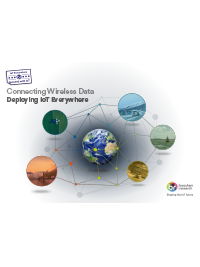 Connecting Wireless Data Deploying IoT Everywhere
Don't miss the latest report of Beecham on the acceptance of eSIM in the IoT Market, based on survey of 412 IoT Suppliers and Solution Providers.
Download the report
Leveraging eSIM to address massive IoT deployments
For the consumer market eSIM has already achieved fast adoption and is gaining strong momentum in IoT segments such as automotive However, for the emerging massive IoT sector, characterized by its multitude of low power devices, significant opportunities exist for eIM.
Download our new white paper co-written with Mobile World Live