Last updated 13 June 2023 - average reading time: 11 minutes.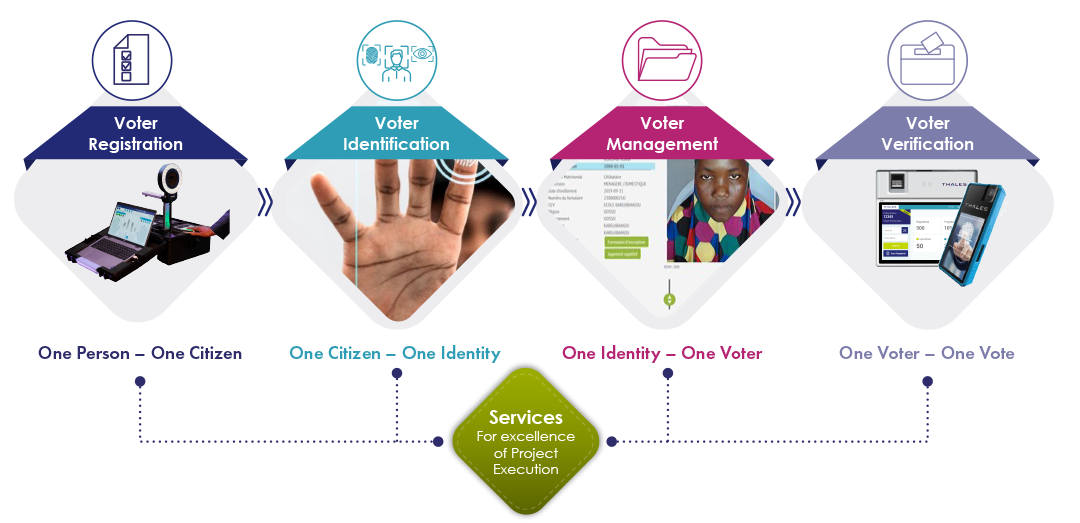 Voting is a fundamental right. Choosing political representatives and participating in your country's government is a cornerstone of democracy.
These rights cannot be exercised without an exhaustive, credible, and reliable electoral roll. 
​​​​
Enabling free and fair elections with Thales biometric-based electoral systems​​
For nation-states worldwide, the democratic challenge is immense. How do they turn citizens into voters, empower everyone with their electoral rights, and allow inclusion and accessibility for the entire population? How do they build processes facilitating full participation in elections and wider civic society? How do they ensure that every vote not only counts but counts equally?
In finding the right answers, each country will follow its path. But throughout the world, the fundamentals of success are constant. Free and fair elections are invariably built on accurate, reliable and trusted systems for registering, identifying and authenticating voters.
In any democratic country, a reliable and fraud-free electoral process is essential to establishing lasting peace and stability.
 
So what are the main challenges when modernizing electoral processes?
Modernizing an electoral process can be complex and likely involve several challenges. However, using biometrics offers important potential benefits. These include improving the accuracy and integrity of the electoral process, reducing fraud and enhancing the security of voting systems.
To ensure that the use of biometrics in elections is fair and effective, the main challenges that need to be addressed include:
Data security and privacy:
One of the key challenges of modernizing election processes using biometrics data is ensuring the security of the systems used. With digital technologies, there is a growing risk of cyber-attacks, hacking, and other cyber threats that can compromise the integrity of the electoral register.

Data privacy is another major concern. Biometric data such as fingerprints, face or iris scans are typically considered sensitive personal information. It is vital to ensure that its collection, storage and use comply with data protection regulations and do not violate citizens' privacy rights.
 

Implementation costs:
Implementing biometric systems can be expensive. As a result, the cost of collecting and storing biometric data often represents a significant challenge. That's why it is important to invest in interoperable biometric electoral systems that improve the reuse of voter identity systems (by facilitating data migration) and enhance the overall performance and security of processes. Ultimately this ensures free, fair and credible elections that build voter confidence in the electoral process and protect democracy.
 
Access and Inclusion:
Biometric systems may not necessarily be accessible or available to all voters. This is particularly true for those living in remote or rural areas with physical disabilities. Electoral Commissions must therefore ensure that all means of registration and identification of voters will be available to all citizens, regardless of their ability to provide biometric data.
 
Trust and confidence:
The introduction of biometric systems has the potential to undermine trust in the electoral process. Therefore, Governments and electoral bodies need to engage in transparent and open communication with citizens to build confidence in using these biometric systems.
In summary, while the modernization of electoral processes via biometrics has the potential to increase accuracy, speed, security, and integrity, several challenges must be addressed to ensure the fairness and effectiveness of such systems.
 
​​​​Twenty years of biometric success - and over a decade of technological evolution
​Over the past twenty years, many countries have successfully modernized electoral processes and overcome these challenges using biometric technologies.
Taking advantage of unique human characteristics such as the face, fingerprints or iris, scores of Electoral Commissions have made the principle of 'One Voter, One Vote' a reality.
Nevertheless, advancement and innovation in the security, standardization, and performance of biometrics systems over the last ten years can now deliver relevant and impactful enhancement to existing electoral processes. These improvements include:
Strong technical evolution in liveness detection, thanks to the LivDet competition, which has stimulated the development of new techniques and algorithms  
Multi-biometry and the recent use of iris capture &and recognition to improve electoral ABIS (Automatic Biometric Identification Systems)
MINEX III provides a standardized means of comparing different fingerprint recognition systems and measuring their performance against a common set of criteria.
Integration of Machine Learning-based alphanumeric tools, providing an additional means of identifying duplicated names and other personal details on voter registries)
ISO 73001, which helps organizations to prevent, detect and address bribery, and demonstrate their commitment to ethical and responsible business practices
The OSIA standard for an open API ID platform is used to improve interoperability and fight vendor lock-in.
Thales' Election Suite can play a key role in building on these developments. Our solutions enable free and fair elections by providing a secure and reliable means of identifying voters and preventing fraud.
Many biometric-based electoral systems have now served several election cycles over ten years and beyond. As a result, attention is turning to improving existing solutions. In particular, Electoral Commissions are looking to:
Achieve greater efficiencies
Strengthen their defences against voter fraud
Keep pace with technological progress
Take advantage of new standards that enhance interoperability and eliminate the risk of vendor lock-in.
Deliver projects on schedule and within budget.
In the context of electoral systems (and, indeed, many other use cases), biometric technology enables two distinct processes: identification and authentication.
Thanks to an in-house, end-to-end, biometric-based solution, we provide significant benefits to Electoral Commissions by improving the voting process's accuracy, efficiency, and security.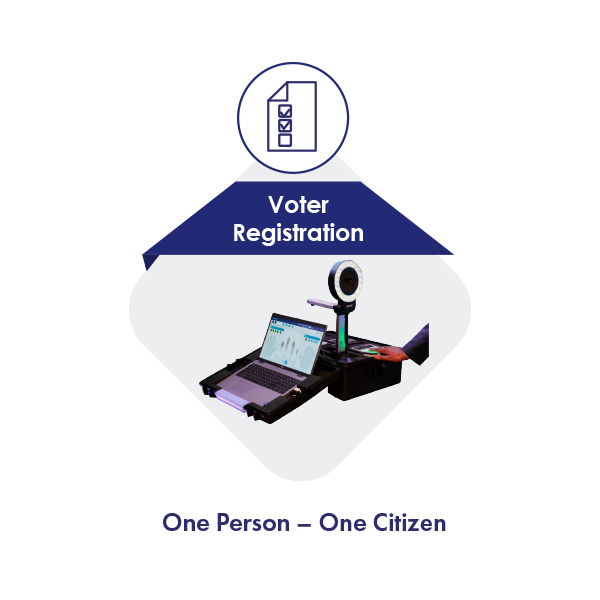 Improved voter registration
We have fast and secure biometric-based solutions that streamline the voter registration process and help ensure that only eligible voters are included in the electoral register. These modular registration kits are designed to be accessible and inclusive for all voters, including those with disabilities or who live in remote areas. This helps to ensure that all eligible voters can participate in the electoral process and have their voices heard. Using biometric data verification at this stage helps eliminate duplicate voter registrations and reduces the risk of voter fraud.
Accurate voter identification
Thales' ABIS is a comprehensive solution incorporating multiple modules and following industry standards. Our system utilizes readily available technology to ensure high availability, fast response times and accurate results. The Thales ABIS is designed for quick and powerful data deduplication, ensuring a clean and up-to-date electoral register is ready for the election. It is also optimized for scalability and extendability, enabling new functions and technologies to be added cost-effectively. At the same time, it also offers far greater flexibility by avoiding dependence on a specific supplier or partner.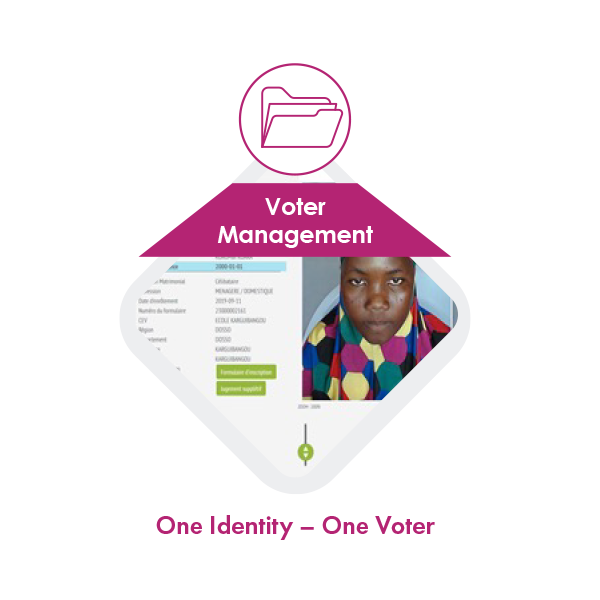 Increased transparency
Thales' IDMS (Identity Management System) is dedicated to managing digital identities. By validating a registration request and attributing a unique identity to every citizen, it establishes the voter's identity and eligibility to vote in an election in the electoral register. The Thales IDMS enables Electoral Commissions to manage the entire identity lifecycle, from registering citizens eligible to vote to voter assignation at polling stations and voter list creation, management and printing. The system helps to ensure the security of an organization's data and systems by controlling access based on the user's identity and permissions. Typically, it includes functionality such as user authentication, authorization and access control, and audit for compliance and reporting purposes.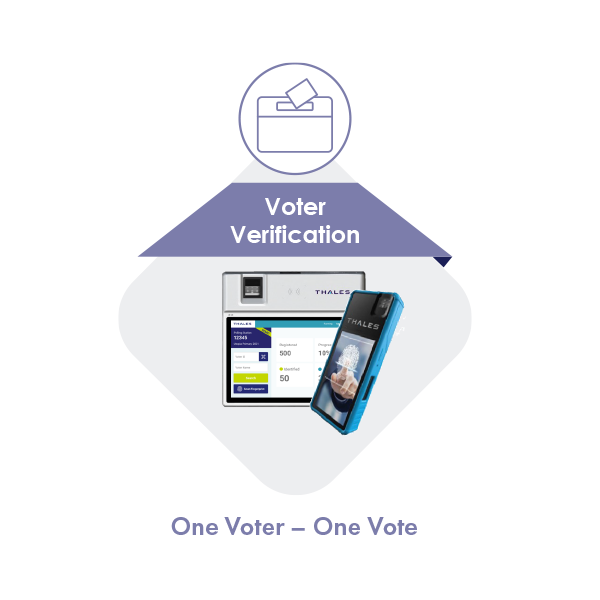 Enhanced voter authentication: "One Voter, One Vote"
Thanks to the deployment of Thales' high-performance wearable multi-biometric devices (including integrated face, fingerprint and iris scanners on handhelds or tablets), we provide an efficient and reliable means of authenticating voters at polling stations. Thales can help Electoral Commissions improve the integrity of electoral processes and build trust among voters and stakeholders in the fairness and accuracy of election results. Biometric-based authentication at the polling station prevents an individual from voting fraudulently by posing as someone else. It also stops eligible voters from casting more than one vote.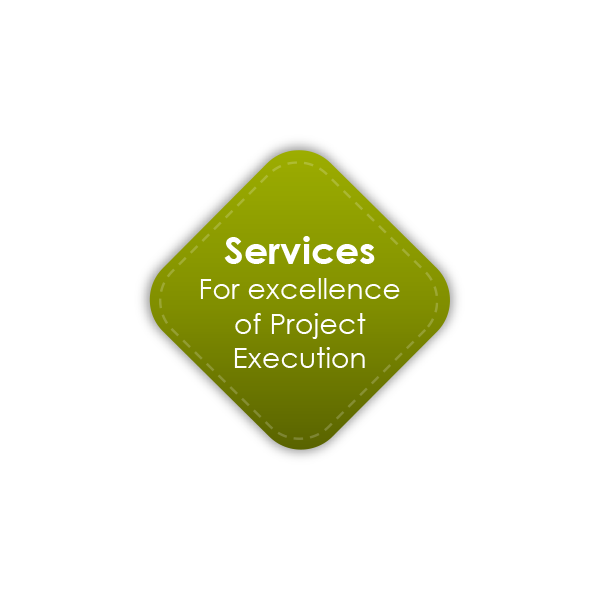 Strong services, reliability and longevity
Alongside our suite of election products, the services provided to the Electoral Commission are critical for successful project execution and support. To ensure excellence in project management, Thales' teams are trained and certified to the leading international standards, including IPMA (International Project Management Association) and PRINCE2 (Projects IN Controlled Environments). Moreover, thanks to Thales' experience in biometric and election projects and solutions, we can provide Electoral Commissions with dedicated services and audits of their existing systems. This enables the identification of weaknesses and the essential changes needed while also promoting the reuse of existing resources to reduce costs via targeted refurbishment. Our experienced Support and Maintenance teams also remain focused on meeting all the deadlines for project delivery. Strong, dedicated purchasing teams further support deployments. After project delivery, our certified support teams' ITIL (Information Technology Infrastructure Library) improves their incident and problem management processes, resource management, and service delivery to provide more efficient and customer-focused IT services.
 Boosting the local economy
The Thales approach also ensures sustained investment in the local economy. Our work alongside local partners can help stimulate economic growth. In addition, our commitment to knowledge transfer creates long-term employment and career opportunities for local citizens.
The Thales value proposition
Electoral Commissions are still facing serious challenges in terms of election organisation and execution. Notably these include cost, the fight against different forms of electoral fraud, and the integration of technological advances
​Thanks to in-depth experience, which now encompasses 16 references for electoral systems, and the strength of our dedicated teams, Thales is ideally positioned to identify the correct planning approach and then implement the project successfully. Thales addresses all the tasks required in the preparation of an election, from voter registration right through to voter verification on election day. This includes the particularly demanding task of migrating data from existing voter records to a new biometric election register server.
Thales helps Electoral Commissions implement an optimised election process where the benefits of biometrics and other high-end technologies will cut the potential for fraud.
Thales manages the entire process with an end-to-end offer that is built using our own technologies in election administration. At the same time, thanks to our support for international standards, we guarantee the interoperability of the solutions deployed, providing a platform for free and fair elections and sustainable democracy.