As of 1 January 2023, Thales cellular IoT products business is part of Telit-Cinterion. You can find the relevant information on the
Telit-Cinterion website
.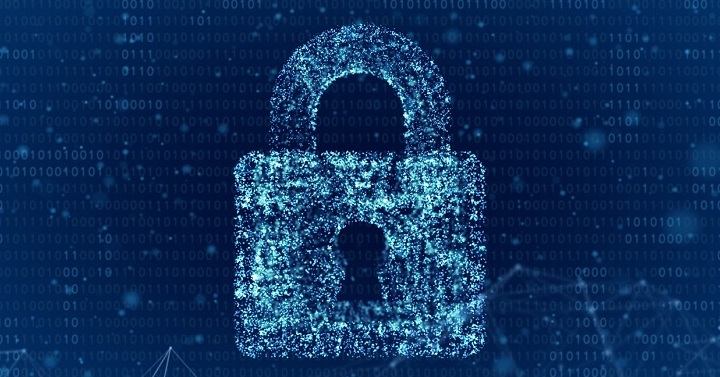 IoT security is the practice that keeps your IoT systems safe.
IoT security tools protect from threats and breaches, identify and monitor risks and can help fix vulnerabilities. 
IoT security ensures the availability, integrity, and confidentiality of your IoT solution.
Why is IoT security so important?
From increasing the safety of roads, cars, and homes, to fundamentally improving the way we manufacture and consume products, IoT solutions provide valuable data and insights that will enhance the way we work and live. 
Success depends on ensuring the integrity and confidentiality of IoT solutions and data while mitigating cybersecurity risks.
So, what should we know about IoT security?
Build trust in IoT connected devices
The benefits of IoT are undeniable, and yet, high-profile attacks, combined with uncertainty about security best practices and their associated costs, are keeping many businesses from adopting the technology. 
Besides, end-users are wary of the consequences of IoT security breaches. 
Recent research indicates that 90% of consumers lack confidence in IoT device security.
A 2019 survey done in Australia, Canada, France, Japan, the U.K., and the U.S. revealed that 63% of consumers even find connected devices "creepy."
This illustrates one of the many aspects of IoT security challenges.
Trust is then essential to realise the full potential of the IoT. 
Digital security must be designed into IoT devices from the ground up and at all points in the ecosystem to prevent vulnerabilities in one part from jeopardising the security of the whole.
As the global leader in digital security and, in particular, securing IoT devices, Thales provides customers with the knowledge, solutions, and services needed to mitigate cybersecurity risk and trust in the power of the IoT.  
 
Understanding IoT security risks
Modern IoT ecosystems are complex. 
Machines and objects in virtually any industry can be connected and configured to send data over cellular networks to cloud applications and backends.
The digital security risk is present at every step along the IoT journey, and there is a bunch of hackers that would take advantage of a system's vulnerability. 
Unfortunately, diverse data types and computing power among IoT devices mean there's no 'one size fits all' cybersecurity solution that can protect any IoT deployment.
The first step for any IoT business is to undergo a thorough security risk assessment that examines vulnerabilities in devices and network systems and user and customer backend systems. 
Risk must be mitigated for the entire IoT lifecycle of the deployment, especially as it scales and expands geographically.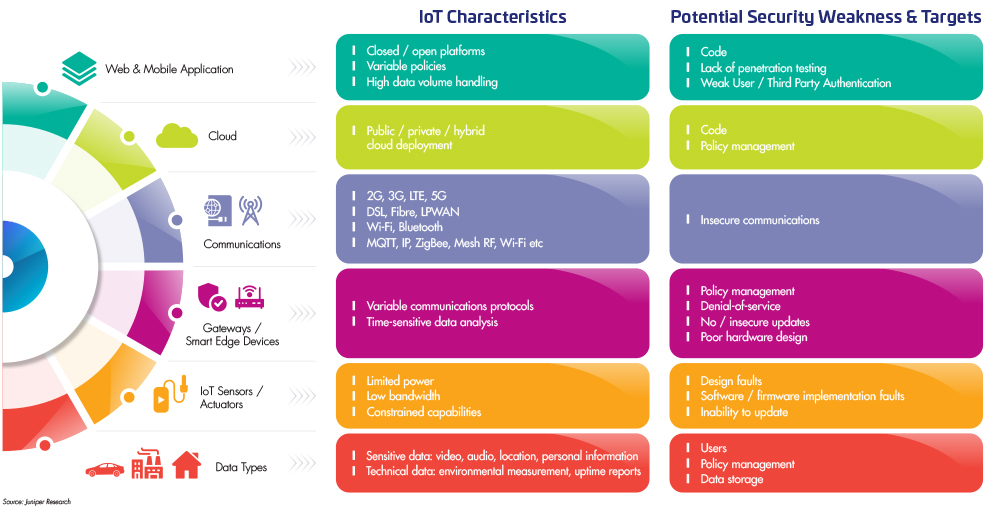 The Thales IoT security expertise
Thales experts guide customers through their journey, helping them decide which IoT security mechanisms should be implemented at each IoT ecosystem layer.
Thales is one of the top IoT security companies and has been working in this domain since 1995.