Enhanced operational availability for land, sea and air forces
Resilience has now become the operative word. With increasingly complex operational environments, characterised by multiple threats of diverse speed and size, come complex equipment that are - inevitably - complex to maintain. Keeping track of fleet status and suppliers, developing and retaining skills, can  therefore all become difficult tasks when facing high-intensity operations. 
When harnessed efficiently, digital transformation has the potential to significantly optimise operation and maintenance. Thales HeadLightTM, a platform designed to integrate all the support services needed to deliver successful high tempo operations.
Thales HeadLightTM - See Clearer - Reach Further - Act Faster

Transforming military services and support operations with digital continuity
Thales has gathered its knowledge, know-how & innovation to develop a new generation of support services to address the challenges of our military clients by integrating and using the power of digital within our offers. 
This platform, called Thales HeadLight offers a single-entry point into a multitude of services.
Get all aspects of your logistics, maintenance, training and support in one customizable and collaborative secured ecosystem and leverage what's possible in organizing, managing & optimizing equipment maintenance and repair.
Whether on land, sea or air, military forces can access this suite of powerful, secure and integrated applications that help them master their maintenance operations and complex supply chains with complete confidence.
Thales HeadLight  operates across any secure infrastructure that ensures the integrity, digital continuity and security of your data. It also introduces powerful data analytics and artificial intelligence to derive benefits such as predictive maintenance, reduced duplication optimized stocks and more effective logistics. 
Thales HeadLight  is a real game-changer, transforming operational effectiveness at every level, matching your mission & operational needs and improving the odds of mission success. 
Thales HeadLight  can be hosted   on public, private, sovereign or defence cloud or on local on-premise infrastructure. 
See clearer - Maintenance Operations Management 
Military supply chains are complex and fragile. Complex because across all services, from the people on the frontline to maintainers and suppliers, those involved in maintenance and logistics are numerous and dispersed accross many different organisations. Fragile because any problem affecting any part of the supply chain will have repercussions down the line and will, consequently, reduce the level of support available to armed forces.
Managing such a complex and fragile maintenance and logistics environment, where what is happening at other levels is often not readily apparent. Leveraging experience with maintenance management systems. Thales provides customers with a secure interface that centralises information for all involved.  It enables users to manage and optimise performance of maintenance operations in real time to ensure the highest level of force availability and readiness.
Reach further - Fleet Performance Management
As the nature of conflict shifts once again, so does the structure of armed forces. Over the past few decades, armed forces across the air, land and sea domains faced asymmetric threats that required a force structure spread across different regions. This structure left room for manoeuvre in terms of readiness levels - both of capabilities and human resources. Today, as high intensity conflicts re-emerge, characterised by multiple, faster, and more complex threats, forces are having to adapt to an environment requiring sustained activities in specific hotspots. 
Ensuring such levels of readiness can be stressful. It requires the ability to have a clear overview of capability performances at all times. Thales works closely with its customers to facilitate the integration of systems' logistics and maintenance data across fleets in order to provide powerful analytics that can support fast decision-making. Leveraging technologies such as Artificial Intelligence (AI) and visual management dashboards it facilitates force structure organisation for a more optimised reach across all domains, territories and missions. 
Act Faster - Field Service Solutions
Autonomy is critical to the success of military operations: the more a force is capable of maintaining its own systems in full autonomy in the field, the more efficient it will be in its mission. However, systems' increasing modularity and, consequently, complexity are considerably challenging forces' ability to retain such levels of autonomy. Developing and retaining the skills required to maintain systems from multiple generations can quickly become very challenging. 
Leveraging technological advances in mobile solutions, Thales offers its customers fast and effective troubleshooting. Using Thales HeadLight applications, maintainers in the field or on a ship can simply scan the faulty equipment and get direct support either online - through direct connexion with an expert when connectivity allows - or offline - through diagnostic aids. 
Clear the fog - Knowledge Academy
Effective maintenance requires knowledge, and knowledge of complex systems within large, high-turnover organisations can be a fleeting commodity. Training personnel is not only costly - in terms of training costs and in terms of time away from operations - it also requires constant adaptation to new ways of learning. And organisational knowledge may not be easily accessible as it is updated over time.
Through the Knowledge Academy, Thales provides customers with a management system that provides armed forces with a comprehensive overview of training needs and up-to-date documentation. A centralised knowledge management system ensures training is available when and as needed, reducing operational downtime due to training and inefficiencies resulting from outdated and/or inaccessible documents. 
Unlock the power of digital for military support - Thales HeadLight
Complexity does not just happen at system-level. Each organisation, each domain, has different maintenance and logistics requirements and challenges it needs to contend with. That is why Thales has developed Thales HeadLight, a configurable platform that allows customers to choose how much of their logistics and maintenance picture they need/want to access at any time, from anywhere. 
Whether armed forces seek to integrate all the services at their disposal - Maintenance Operations Management, Fleet Performance Management, Field Service Solutions and Knowledge Academy - or whether they wish to integrate only one or two of these services with their systems, Headlight offers a secure, networked platform that provides the desired visibility for more efficient, timely decision-making.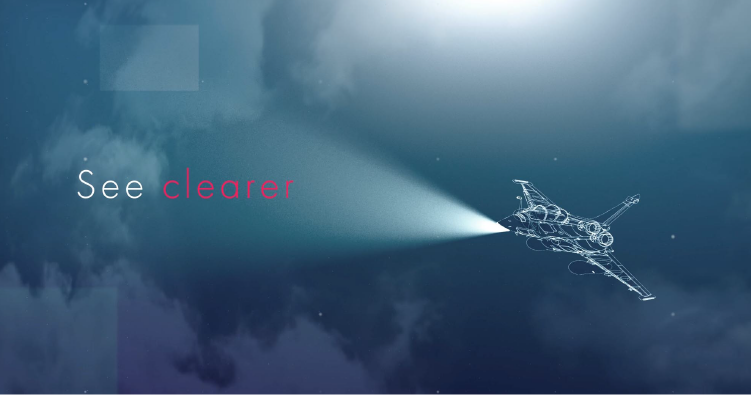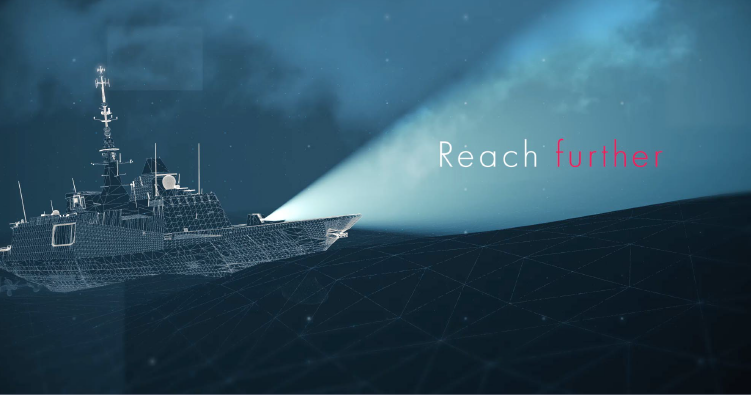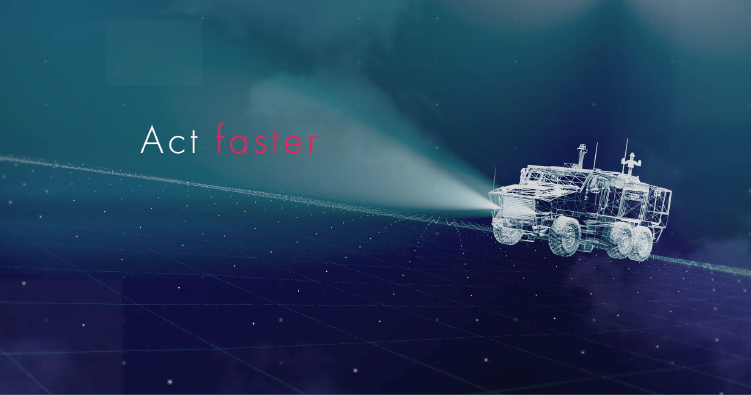 Thales HeadLightTM

Improve operational effectiveness by optimising operation and maintenance for land, sea and air domain