Consumers worldwide can now enjoy the ease, speed, and convenience of contactless payment for small, frequent transactions using cards, mobiles, rings, and wristbands.
​

​
The contactless logo is trendy in 2022. The pandemic accelerates the shift from cash to digital payments.
Contactless makes your everyday payments simple.
Contactless is convenient: no need to carry cash in your wallet or purse.
It is easy and quick to use: no need to enter a PIN code for all your small and frequent transactions.
Tap your card on the payment terminal, and you're done!
Did you know that a contactless transaction is two times faster than using a PIN and much quicker than using cash?
Contactless delivers value to all players.
Contactless means value for all stakeholders: issuing banks, retailers, and consumers.
It means more revenue for issuing banks because customers tend to carry out more low-value transactions by card than cash.
It means more revenue for retailers thanks to faster check-out, greater security due to less cash management, and improved customer experience because of less queuing.

And consumers love it because it is a fast, practical, and straightforward payment method that they can use more and more. 
Contactless creates new payment opportunities.
With contactless, payment is no longer limited to the traditional card format! 
It opens the door to new opportunities and innovations based on exciting wearable payment devices such as rings, wristbands, and watches.
You can also choose to combine payment with new applications for transport (such as mobile ticketing) or tickets to major events such as music festivals or sports meetings. 
Find out more about the 4 innovative ways to pay.
That's why contactless adoption has rocketed.
With 1.5 billion cards delivered in 2019 alone, the number of contactless cards shipped exceeded that of contact cards. 
It's a significant trend everywhere due to the recent pandemic.
There will be 2.7 billion contactless cards in circulation by 2023, thanks to the technology taking off in markets such as the US, Brazil, and South Asia. 
In the pioneering early-adopter markets such as the UK, Canada, Europe, and Australia, the number of transactions carried out via a contactless card is growing fast. In the UK, for example, "tap and pay" now accounts for more than 40% of all card transactions.
Further proof of the technology's success is banks' move to increase the spending limit per transaction to meet consumer demand. Contactless started with a £15 limit at launch in the UK in 2014 and has now hit £30, with a recent survey showing that 50% of Brits want it raised further to £50!
Explore new ways of paying over the transaction limit with our fingerprint biometric card offer.
Are you looking for a contactless partner?
Thales is the world's most experienced supplier of contactless technology.
Since the first pilots and launches in 2007, Thales has provided its contactless expertise to more than 600 financial institutions in over 100 countries worldwide.
There's more.
Thanks to our vast manufacturing capabilities, in 2019, we delivered more than 540 million contactless cards and modules.
Our proven expertise allows us to support banks at all stages of their project deployment, from the decision to start rollout until the commercial launch. We support you in defining the best strategy, establishing the right ecosystem, ensuring merchant education and training, and initiating communication.
Please find out more about our secure options to pay, communicate, and interact with customers.

Contactless payment ring and a contactless reader
Thales contactless portfolio
Discover:
Get in touch to find out how Thales can help you.​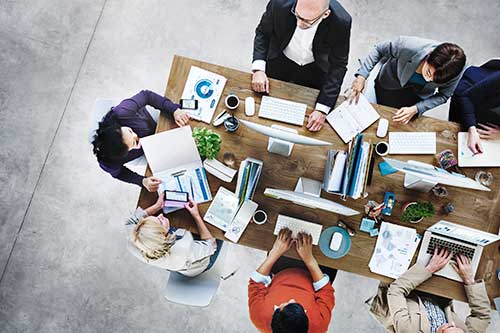 Become an expert knowledge on payment systems, EMV cards and mobile payments with Thales professional training team