​​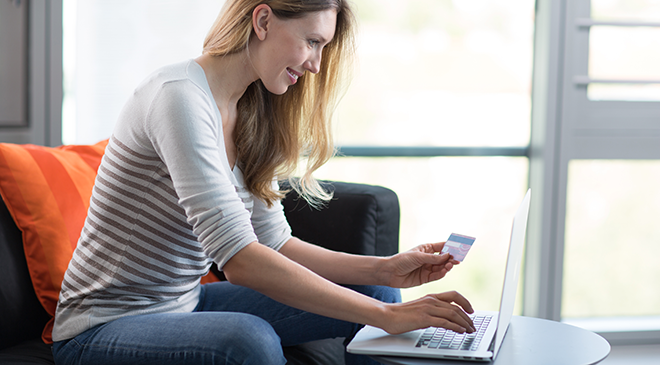 ​Security is still a major concern for Card Not Present (CNP) transactions and can make a difference when selecting a new payment card.
Discover our range of display cards:
Online payment and security
Consumers are increasingly getting concerns about media reports about internet hacking scams and data breaches. 
People are wondering how safe all these digital services truly are. 
We all must play a role in providing easy to use and robust security that gives consumers the confidence that it is safe to make digital transactions.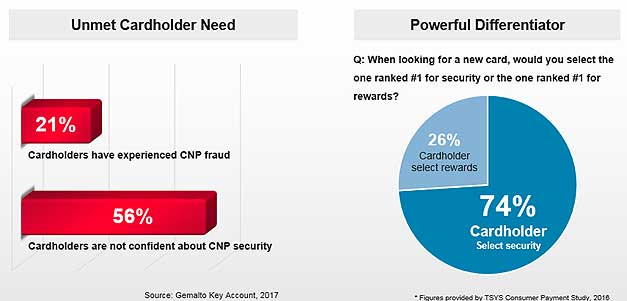 The weakest link in​​ the payment chain
Thales is leading the battle to deliver secure payment card technology that strengthens security while remaining simple to use. 
Taking Gemalto Dynamic Code Card as an example, it turns out to be a powerful differentiator for issuers operating in a crowded market. 
78% of cardholders would like their bank to offer it to them. 
67% of cardholders say they would use it instead of other cards. (Source: Thales Consumer Research Project, 2015).
Right! This can significantly boost card spending.
 
​More resources to mitigate fraud