Offer your cardholders a serene shopping experience
Gemalto Dynamic Code Card aims to provide cardholders with a better shopping experience by preventing fraudulent Card-Not-Present (CNP) transactions.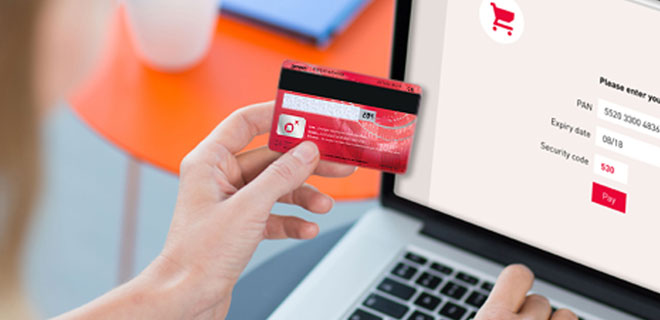 Card-Not-Present fraud is on the rise. Done via online transactions, telephone or mail, it's a fraudulent payment that typically happens after a payment card or information on the card has been stolen.
What we learned about CNP and cardholders
Cardholders feel uncomfortable when making a CNP transaction
Most card payment fraud comes from CNP transactions today. 
Unsurprisingly, many cardholders are feeling uncomfortable when carrying a CNP transaction according to our 2015 Consumer Research Project.  
56% of cardholders shop online without being fully confident about security
21% of cardholders have experienced fraud in the past. 
Issuers are heavily impacted by CNP fraud
Cardholders significantly change their behaviors after experiencing it, which eventually results in huge revenue losses: 
70% of cardholders will never use replacement cards again
the other 30% spend less than half the amount they previously spent before they became victims of fraud. (Source: Gemalto Key Account, 2017).​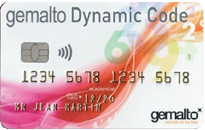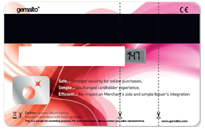 The Gemalto Dynamic Code Card (front and back). The e-paper at the back replaces the static three-digit code area (Card Verification Value or CVV). The CVV code automatically changes over time. 
Make the difference with Gemalto Dynamic Code Card
Gemalto Dynamic Code Card gives cardholders peace-of-mind for a more serene shopping experience.
As a result, it can be a powerful differentiator for issuers operating in a crowded market. 
Do you know that 78% of cardholders would like their bank to offer it to them?
Furthermore, it can significantly boost card spending because 67% of cardholders say they would use it instead of other cards. (Source: Gemalto Consumer Research Project, 2015)
Gemalto Dynamic Code Card is an ISO standard EMV card that is certified by major payment schemes (Visa and Mastercard), replacing the traditional static security code with an e-paper screen to display the dynamic code that automatically changes over time. 
This approach means that a fraudulent transaction with compromised, out-of-date code will be immediately identified and declined.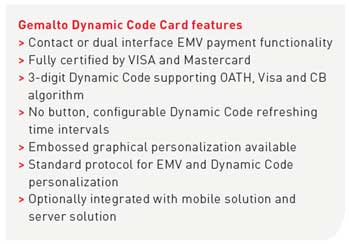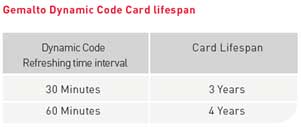 Go with Gemalto: A brand you can trust
Choosing Gemalto Dynamic Code Card means benefiting from the company's leading expertise in EMV cards, and display card technology. 
Gemalto has 15 years of experience in E-paper screens and has delivered more than 4 million cards.
Gemalto also provides a full portfolio of authentication, end-point protection and fraud management solutions to more than 100 million online users throughout the world.
Gemalto Dynamic Code Card can be optionally integrated with wider Gemalto E-commerce solutions that target CNP fraud, including mobile app and the Confirm Authentication Server.
​​