Bridging the digital divide and connecting people anywhere, anytime
Today, citizens want to be connected anywhere and anytime; people want to have access to more and more content at any given moment; and we want to eliminate all shadow zones and bridge the digital divide to ensure connectivity anywhere in the world.
Satellite communications systems, especially the digital variety, are undoubtedly the best solution to meet the requirements of a fast changing and fiercely competitive market. 
At the forefront of very high throughput satellite solutions     
Satellite systems, especially the latest digital models, are clearly the best way to address the requirements of the fast-changing and highly competitive telecom market. New market segments are also emerging, especially aeronautical and maritime communications, driving a boom in connectivity requirements.
The very high throughput satellite (VHTS) solutions spearheaded by Thales Alenia Space are digital, to offer tremendous flexibility. Digital VHTS systems combine high capacity, agility and competitiveness, allowing operators to adapt distribution across their coverage zone at any given moment. In other words, this type of payload addresses the changing needs of operators throughout a typical telecommunications satellite mission's lifetime. To mention a few, we have built EUTELSAT KONNECT VHTS satellite, featuring a powerful digital processor to enable the quick deployment of high-speed Internet access in areas that are isolated or have low population density.
We  also manufactured telecommunications satellites, such as SES-17, offering connectivity services for aviation passengers. Thales Alenia Space is a world leader on the Very High Throughput Satellite market and has been leading the geostationary telecommunications market over the last 2 years.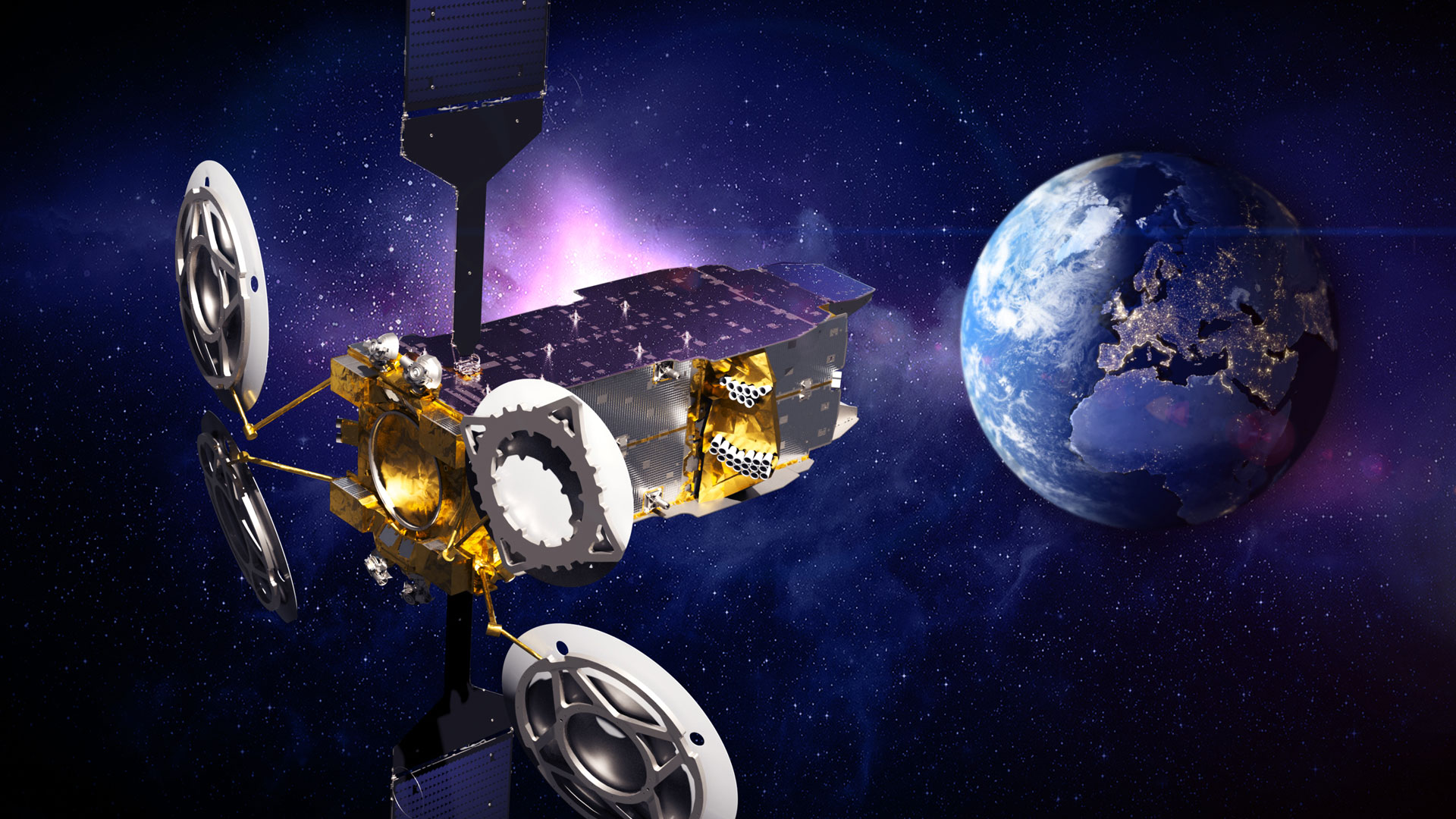 © EUTELSAT KONNECT VHTS © Thales Alenia Space/Master Image Programmes
VHTS payload + Spacebus Neo platform: a very dynamic duo
All Spacebus Neo platforms feature all-electric propulsion and combine higher performance, greater robustness, modular design and higher power. Electric propulsion means a drastic reduction in satellite launch weight.
Spacebus Neo satellites perfectly meet our customers' expectations for competitiveness, flexibility and multi-launcher compatibility. The VHTS payload matched to the all-electric Spacebus Neo platform makes for a very dynamic duo.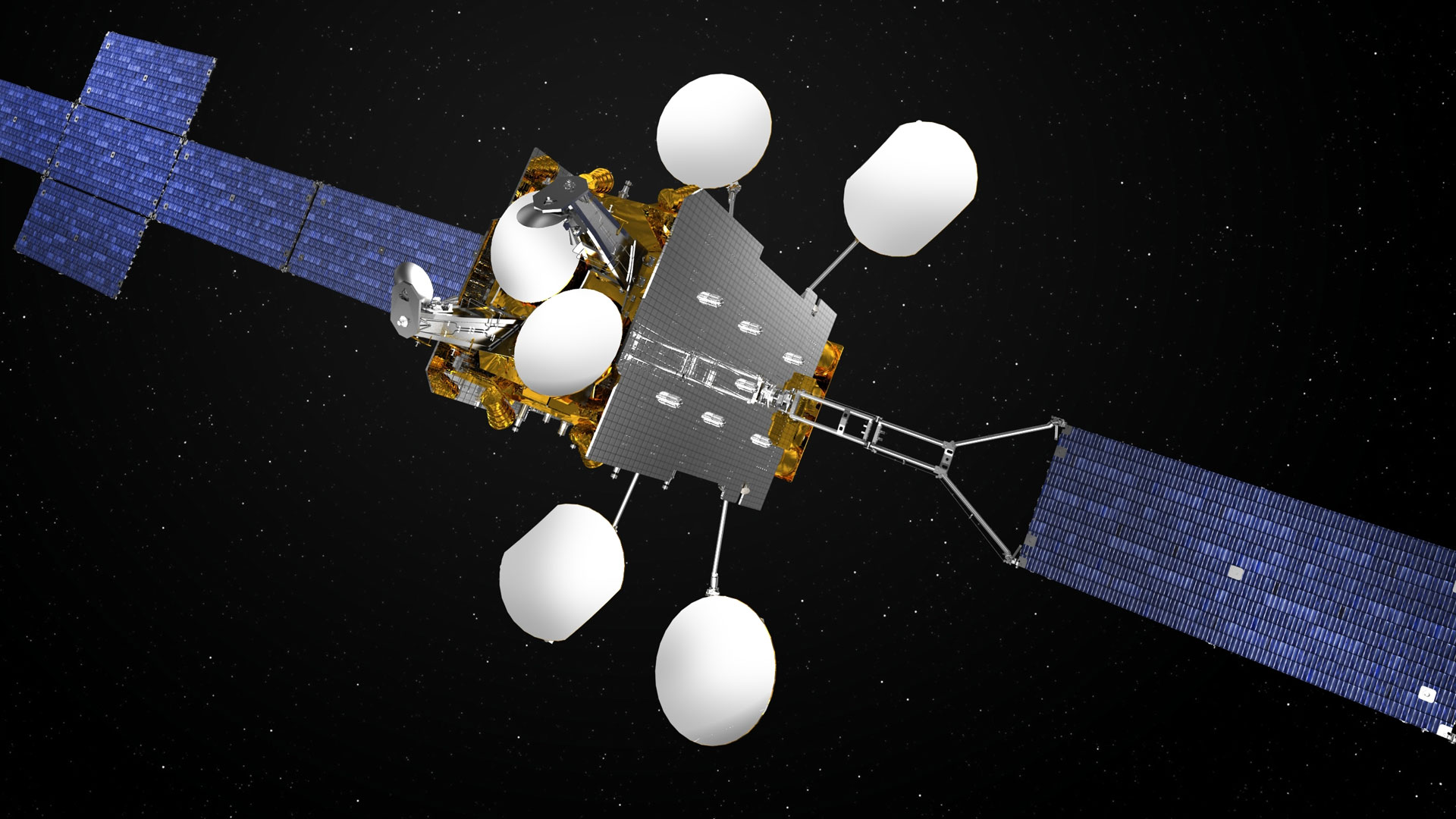 © Spacebus Neo - Thales Alenia Space/Master Image Programmes
Space Inspire: our new digital and reconfigurable in-orbit solution
Our customers are increasingly facing an imperative need to offer advanced new services and seize new commercial opportunities at any given moment. Based on a new medium-size platform, the Space Inspire™ solution is software-defined, ultra-flexible and fully reprogrammable in orbit, including for coverage zones. 
With our new product line, digital technology and flexibility allow satellite operators to dynamically allocate capacity where and when needed, in any bandwidth. Space Inspire™ will redefine the fast changing telecommunications market, confirming Thales Alenia Space position at the forefront of today's space communications market.
© Space Inspire - Thales Alenia Space
Thales Alenia Space, the global benchmark in communications constellations
Our company built, under its prime contractorship, 125 satellites for three different constellations (Globalstar 2, O3b and Iridium® NEXT).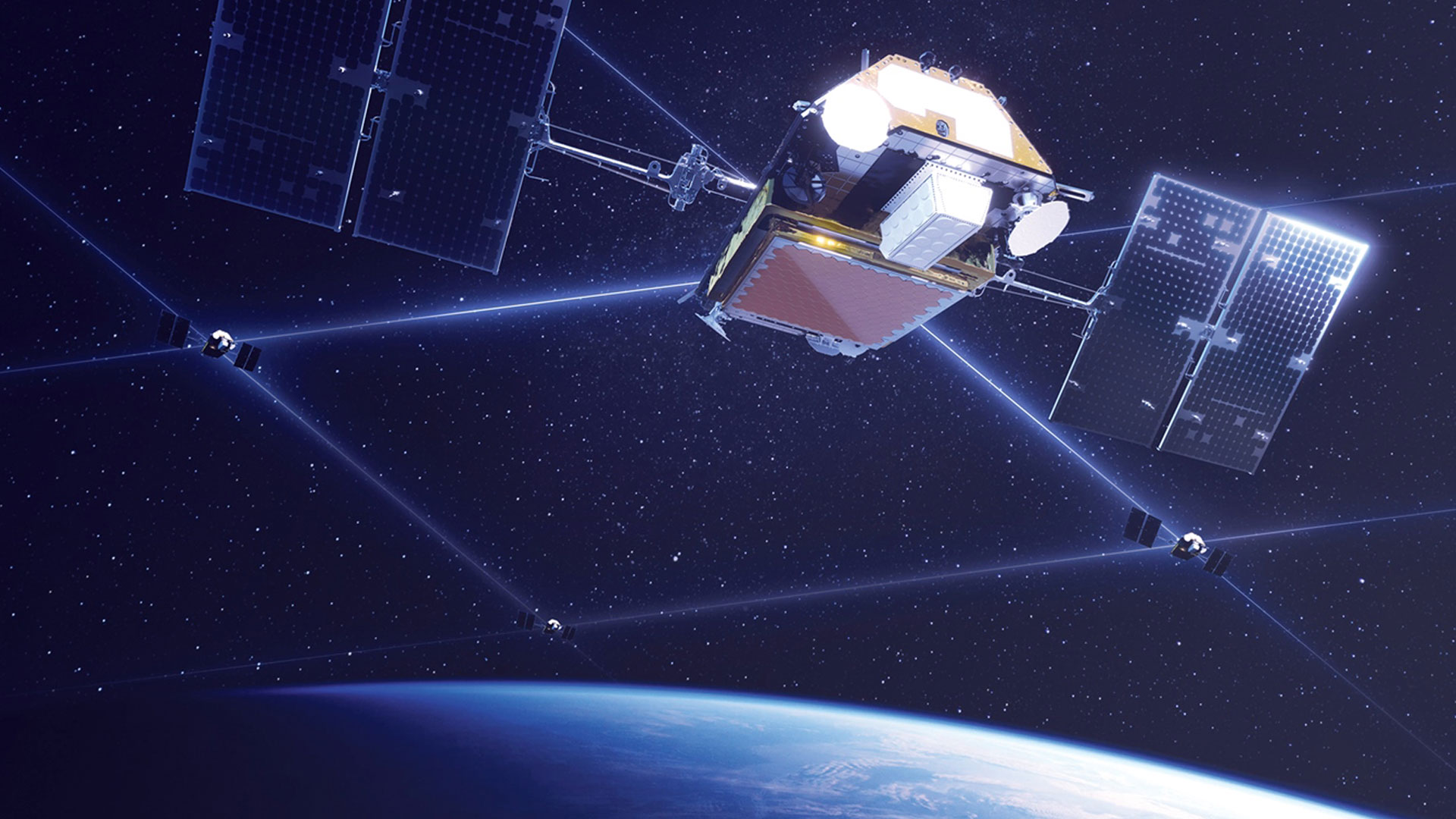 © Iridium® NEXT © Thales Alenia Space/Master Image Programmes