Merchants have acknowledged payment is arguably the most critical piece of commerce and one of the biggest friction points for consumers, whether it is offline or online. The retail industry has therefore strived to offer new customer journeys meeting individual preferences, with check-out as a focal point.
An increasing range of experiences powered by digital technologies and smartphones has emerged including one-click buying, QR-based payments and Scan & Go.

As card-not-present transactions grew, so did fraud and that is a key concern for issuers scrutiny and Regulators. Risk management solutions currently deployed have not yet enabled Merchants and Banks to meet low fraud objectives. As an undesirable effect, they have also led to consumers' frustration in the shape of "false positives" declined transactions, i.e. genuine card payments flagged as suspicious transactions and declined. In parallel security protocols like 3D Secure 1.0 have not achieved broad adoption as they meant increased customer friction and cart abandonment.
In the European Union, the 2nd Payment Services Directive (PSD2) entered into force on September, 14th 2019. It aims at protecting consumers notably by enforcing the need for Strong Customer Authentication (SCA) for all electronic transactions, whilst planning some exemptions. Similar regulations are underway in other regions.
In a challenging risk management and regulatory context Merchants face 4 main challenges:
Enable an expedited, effortless checkout and low-latency payment processing
Minimize step-up authentication and false declines by the issuer to increase conversion
Offer a consistent omnichannel experience
Reduce chargebacks and the risk of data breach
EMV Tokenization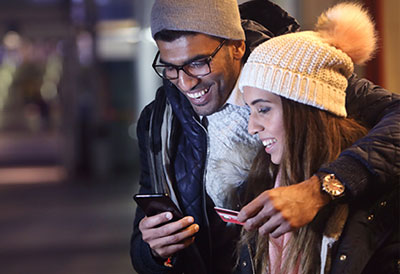 Tackling involuntary churn in the subscription economy with EMV tokenization
Read the whitepaper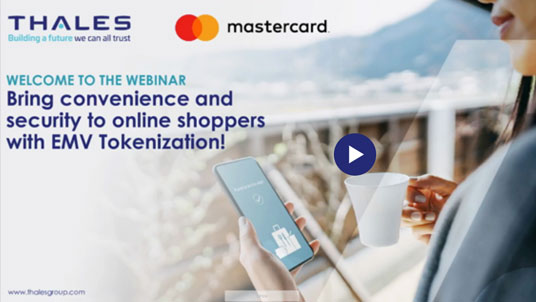 Webinar: Bring convenience and security to online shoppers with EMV Tokenization!
Listen to Mastercard and Thales explain how EMV Tokenization can enable a frictionless user experience with enhanced security. (June 2021)
Replay the webinar