KYC (Know Your Customer) is today a significant element in the fight against financial crime and money laundering, and customer identification is the most critical aspect as it is the first step to better perform in the other stages of the process.
The global anti-money laundering (AML) and countering the financing of terrorism (CFT) landscape raise tremendous stakes for financial institutions. 
International regulations influenced by standards like The Financial Action Task Force (FATF) are now implemented in national laws encompassing strong directives like AML 4 and 5 and preventive measures like "KYC" for client identification.
Let's start with a definition of KYC and eKYC and discover how advanced ID verification systems can better support KYC processes.
Ready?
What is KYC?
KYC means Know Your Customer and sometimes Know Your Client.
KYC or KYC check is the mandatory process of identifying and verifying the client's identity when opening an account and periodically over time.
In other words, banks must ensure that their clients are genuinely who they claim to be.
Banks may refuse to open an account or halt a business relationship if the client fails to meet minimum KYC requirements.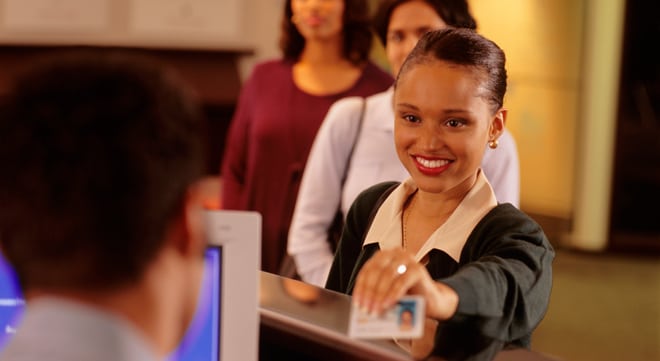 Why is the KYC process important?
KYC procedures defined by banks involve all the necessary actions to ensure their customers are real and assess and monitor risks.
These client-onboarding processes help prevent and identify money laundering, terrorism financing, and other illegal corruption schemes.
KYC process includes ID card verification, face verification, document verification such as utility bills as proof of address, and biometric verification.
Banks must comply with KYC regulations and anti-money laundering regulations to limit fraud. KYC compliance responsibility rests with the banks. 
In case of failure to comply, heavy penalties can be applied.
In the U.S., Europe, the Middle East, and the Asia Pacific, a cumulated USD26 billion in fines have been levied for non-compliance with AML, KYC, and sanctions fines the past ten years (2008-2018) - let alone the reputational damage done and not measured.

According to the United Nations, criminals are laundering between $1.6 to $4 trillion annually (2 to 5% of global GDP). Stricter KYC/CDD processes are helping to stop that.
KYC documents
KYC checks are done through an independent and reliable source of documents, data, or information. Each client is required to provide credentials to prove identity and address.
In May 2018, the U.S. Financial Crimes Enforcement Network (FinCEN) - added a new requirement for banks to verify the identity of natural persons of legal entity customers who own, control and profit from companies when those organizations open accounts.
Bottom line: when a corporate company opens a new account, it must provide Social Security numbers and copies of a photo ID and passports for its employees, board members, and shareholders. 
What is eKYC?
In India, Electronic Know Your Customer or Electronic Know Your Client, or eKYC, is a process wherein the customer's identity and address are verified electronically through Aadhaar authentication. Aadhaar is India's national biometric eID scheme.
Why is eKYC so popular in India?
It's because 99.9% of the adult population has a digital identity in the country. In January 2023, 1,3 billion residents got their Aadhaar number.
eKYC also refers to capturing information from IDs (OCR mode), extracting digital data from government-issued smart IDs (with a chip) with a physical presence, or using certified digital identities and facial recognition for online identity verification. 
Customer onboarding can then be done via mobile.
eKYC (aka online KYC) is considered more and more feasible as its accuracy is improving by utilizing Artificial Intelligence (AI).
eKYC, facial recognition, and digital account opening
Banking is undoubtedly the area where facial recognition was least expected. 
And yet, it promises a lot.
KYC onboarding with facial recognition online is a hot topic in 2021.
Why? 
Covid-19 pushed customers and banks to rely more heavily on digital channels and apps. 
In the United States alone, 64% of primary checking account openings were done online in Q2 2020 ( and 36% in branches).
And this is not going to change.
A recent study from Visa and BAI showed that the trend would continue after the pandemic.
Beyond that, increased mobile usage urges businesses to focus on mobile-first and develop fully mobile user-friendly onboarding experiences. 
During identification (a selfie), the software usually provides a liveness detection feature to avoid spoofing attacks using a static image. Liveness detection proves that the selfie taken comes from a live person.
This type of KYC check is also used for cryptocurrency trading apps.
The result?
Financial institutions can invest in digital onboarding, including video KYC (video identification), and leverage biometrics through online and mobile channels to adapt to customer preferences.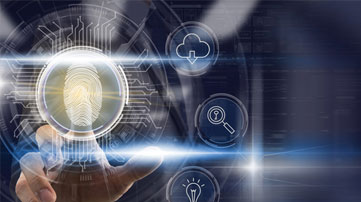 Authentication cloud services to secure access to digital banking
Anti-Money Laundering Directive
In Europe, the fourth Anti-Money Laundering (AMLD4) directive entered into force in June 2017 with a new set of rules to help financial entities protect against the risks of money laundering and financing terrorism.​​
The enhanced version of the fifth AML directive (AMLD5), effective as of 10 January 2020, brought new challenges for financial institutions:
Improve understanding of customers, beneficial owners of legal entities, and their financial dealings to minimize risk
Stricter Customer Due Diligence (CDD)
Control customer identity and share data with central administration
EU member states must implement the directive within two years.
 
​​​

KYC process flow
KYC and Customer Due Diligence measures
The KYC policy is a mandatory framework for banks and financial institutions for customer identification. Its origin stems from the 2001 Title III of the Patriot Act, to provide various tools to prevent terrorist activities.
To comply with international regulations against money laundering and terrorist financing, reinforced Know Your Customer procedures must be implemented in the first stage of any business relationship when enrolling a new customer.
Banks usually frame their KYC policies incorporating the following four key elements:
Customer Policy
Customer Identification Procedures (data collection, identification, verification, politically exposed person/sanctions lists check) aka Customer Identification Program (CIP)
Risk assessment and management (due diligence, part of the KYC process)
Ongoing monitoring and record-keeping 
This involves verifying a customer's identity through documents, including a national ID Document with a document reader and advanced document verification software. 

From visual ID checks to digital verification
For some, this is still primarily a paper-based check with KYC forms to fill out. See examples here.
For others, it's a digital process that involves verifying that an identity document is genuine or even going further to authenticate the document holder through additional biometric checks such as facial or fingerprint checks.
A digital ID verification process enables a bank to automatically capture customer demographic data, which can be integrated into enterprise systems like CRM to:
streamline the customer onboarding process, 
conduct further due diligence and risk assessment,
review for PEPs (Politically Exposed Persons).
Financial institutions must also maintain records on transactions and Information obtained through Customer Due Diligence measures.
These requirements should apply to all new and existing customers based on materiality and risk.
Enhanced Due Diligence (aka EDD)  is a KYC process implementing a more profound analysis to provide higher identity assurance.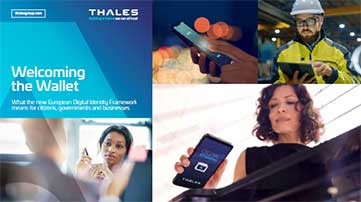 Welcoming the Wallet
What the new European Digital Identity Framework means for citizens, governments and businesses
KYC verification: Innovative approaches welcome
In November 2018, US agencies, including the Federal Reserve, issued a joint declaration encouraging some banks to become increasingly sophisticated in identifying suspicious activity and experimenting with artificial intelligence and digital identity technologies.
The European Supervisory Authorities promoted new solutions to address specific compliance challenges earlier in the year. They suggest retaining a common approach for consistent standards across the EU. 
They anticipate several types of control, such as «a built-in computer application that automatically identifies and verifies a person from a digital image or a video source (facial biometrics)" or "a built-in security feature that can detect images that are or have been tampered with (e.g., facial morphing) whereby such images appear pixelated or blurred."
The use of biometrics can be challenged by local or regional regulations (GDPR in the EU, CCPA in California, to name a few). 
Read our web dossier on biometric data and data protection regulations.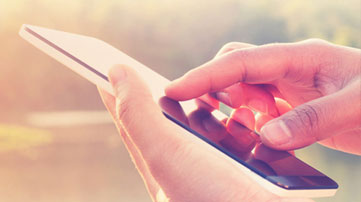 Mobile biometric authentication with Thales Gemalto Mobile Protector
How can we help?
With strong expertise in ID verification for governments, Gemalto supports private customers by providing a solution that helps them comply with the new rules, particularly those regarding CDD (Customer Due Diligence) and KYC obligations.
ID Verification helps banks provide a smooth customer onboarding experience that complies with KYC regulations and minimizes fraud risk. 
Our solution automatically provides, in a matter of seconds:
digital capture of customer information for instant auto-fill in enterprise data systems
multichannel identity document verification with adaptable security levels
the option of customer authentication using biometric technologies
the option of customer risk assessment through the review of PEPs, sanctions or watchlists
Our system uses the AI approach, where the system can learn from data.
It's a central component of the latest-generation algorithms developed by Thales in its ID Verification systems.
In short, you will rapidly increase your onboarding rate as the system learns and gets better constantly.
 
More resources on AML/KYC
Key best practices for digital onboarding
This ebook highlights the key best practices we have identified during deployments of KYC projects using our solution in the banking private sector, and key technologies to be used to allow a smooth onboarding and reduce identity fraud
Read the ebook


Everything you need to know about AML 5
The fifth Anti Money Laundering Directive (AMLD5) set a new set of rules to help financial entities protect against the risks of money laundering and financing of terrorism
Download the infographic