The time has come for the telecom industry to take action 
As environmental awareness increases, addressing Environmental, Social, and Governance (ESG) factors has become vital for businesses to remain competitive and attract investments.
This is especially true for the telecommunications industry, where companies must demonstrate a strong commitment to sustainability. 
Did you know that 4.5 billion SIM cards are produced annually? 
The traditional manufacturing process has a significant environmental impact, and most SIM cards end up as e-waste. 
Clearly, the industry must adopt sustainable solutions to address this issue.
Thales' eco-conscious SIM portfolio: a sustainable solution for mobile operators
Thales is proud to present an innovative solution that helps mobile operators align with their ESG goals: The EcoSIM portfolio.
This unique offer is a viable alternative for mobile operators seeking to reduce their environmental impact and so ready to be part of our EcoJourney. This voyage aligns telecom innovation with sustainable practices.
It offers a unique and viable alternative for mobile operators seeking to reduce their environmental impact. 
Our green SIM cards help mobile operators contribute to their sustainability goals by integrating carbon footprint savings into their company's reports.
There's more.
Operators can showcase their commitment to sustainability, improving their reputation among stakeholders and fostering long-term relationships with customers who value environmentally responsible business practices.
Let's explore our ecological SIM card portfolio together in three simple steps!
Step #1: Adopt Thales' EcoSIM for a greener telecom future

Thales presents a groundbreaking solution for telecom operators seeking sustainable strategies to reduce the environmental impact of their SIM card activities and enhance their brand's eco-awareness: the innovative EcoSIM, made from 100% post-consumer recycled plastic.
What makes the EcoSIM even more unique? 
Thales has collaborated with Veolia, the global leader in optimized resource management for three years. 
The result?
The two companies have developed a cutting-edge process that transforms polystyrene waste from old fridges into pellets used to manufacture the SIM card body.
The solution has received numerous accolades from the industry, including:
BT's "2020 Game-Changing Challenge" award
 The "Best Practice on Circular Economy" award from the telecom operator sustainability association JAC.
By adopting Thales' EcoSIM, your company will contribute to environmental preservation and enjoy business benefits such as increased brand awareness and a strong reputation among environmentally conscious customers. 
 
Take the initiative to switch to Thales' Eco SIM and lead the way towards a sustainable future in the telecommunications industry.
#2: Choose eco-friendly packaging solutions for a responsible approach

Our small and smart layouts minimize paper consumption while using plant-based and water-based inks ensures safer products. 
We utilize recycled papers to reduce waste and certified papers to protect forests.
As the world's leading provider of SIM packaging with over three decades of experience in telecommunications, we deliver more than 300 million packs each year. 
And we're well aware of the rapid changes and challenges in the industry. 
By continuously improving our offerings in innovation, quality, security, operational efficiency, and social responsibility, we work hand-in-hand with our customers to create a better, greener, and safer future.
 Step #3: Implement Thales' carbon offset program to strengthen ESG reporting
By addressing the carbon footprint of SIM cards, Thales assists telecom operators in demonstrating their commitment to sustainability and responsible business practices.
Thales is dedicated to offsetting the carbon footprint of components that cannot be reduced, such as the chip, ensuring a controlled environmental impact. 
We have calculated the carbon footprint of each EcoSIM and offset it through a certified model that supports emission reduction projects like energy savings and renewable energy development in developing countries.
In the context of ESG reporting, the Thales carbon offset program enables telcos to track and report on carbon reduction efforts, providing a clear picture of progress towards sustainability goals. 
This transparency builds trust with stakeholders, including investors, customers, and regulators, and enhances the reputation of organizations as environmentally responsible entities.

With the Thales carbon offset program, telcos can effectively neutralize the environmental impact of SIM cards while simultaneously improving ESG reporting. 
So, don't miss the opportunity to be part of this positive change - partner with Thales and pave the way for a more sustainable telecommunications industry.
 Eco-design: Embracing the 'life-cycle' approach 
Now, we would like to share our vision of eco-design at Thales. 
Imagine if every product we used had a story to tell, a narrative that unfolds from the moment its raw materials are extracted until it reaches the end of its life. 
This is the essence of 'Life Cycle' thinking, a philosophy we embrace wholeheartedly at Thales.
It's not just about the 'who' and the 'where' but also the 'how' and the 'when'. 
We don't just look at the manufacturing process but take a step back to see the whole picture:
from the birth of a product in raw material extraction,
through its adolescence in manufacturing,
to its adulthood in the consumer's hands,
and finally, its retirement in disposal or recycling.
That's a long journey.
At Thales, we've adopted this 'Life Cycle' thinking in our eco-design process. 
Our mission? To minimize the carbon footprint and environmental impact at every turn.
So, every SIM card we produce isn't just a piece of technology; it reflects our environmental commitment.
Stay Informed: resources on sustainable development goals in the telecom industry
Keep up with the latest trends and best practices, stay ahead of the curve, appeal to investors, and comply with changing regulations.  
Hear about our eco initiatives: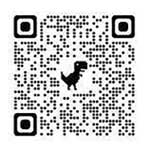 Visualize a complete 5G secure journey
Let's jump into our 5G SIM augmented reality video
Scan the QR code

Thales: a member of the Trusted Connectivity Alliance (TCA)
Together against 'greenwashing' practices.
We're working with the Trusted Connectivity Alliance to support the connectivity ecosystem in building a more sustainable future.
Find out more in TCA's latest paper.
> Learn more on: http://www.trustedconnectivityalliance.org or on Thales ECO SIM.

Thales: a member of the United Nations Global Compact (UNCG)
We're working with the United Nations Global Compact (UNCG) to create the world we want. 
That's our vision…
> Learn more on: https://www.unglobalcompact.org/what-is-gc/participants/9172