Are you an MNO or MVNO seeking comprehensive SIM solutions? Thales has you covered.
We offer a complete SIM solution suite designed with four essential pillars in mind to ensure a tailored fit for each end user.
Keep on reading to find out more.
#1. Thales SIM Platform
Thales offers a diverse SIM platform portfolio to accommodate MNOs and MVNOs, covering basic connectivity to advanced features and promoting seamless access to innovative network technologies and value-added services.
Thales Native SIM: This entry-level product provides minimal features necessary for accessing MNO networks. It supports 2G/3G UICC SIM OS without any additional application operability, catering to customers with basic connectivity needs.
Thales Classic SIM: Designed for mass-market appeal, the Classic SIM offers full 2G/3G features with interoperable UICC platforms. This solution enables value-added services, meeting the expectations of a wide range of users.
Thales Advanced SIM: Our Advanced SIM is an enhanced Java Card UICC platform with complete 4G and 5G features and IP services. This cutting-edge solution is perfect for customers seeking advanced connectivity and performance.
Thales Trusted and Multi-Tenant: This NFC and PK cryptographic-certified UICC platform supports 4G and 5G networks, providing robust security for high-demanding cryptographic value-added services. This platform is ideal for customers prioritizing secure communication and data protection in today's increasingly interconnected world.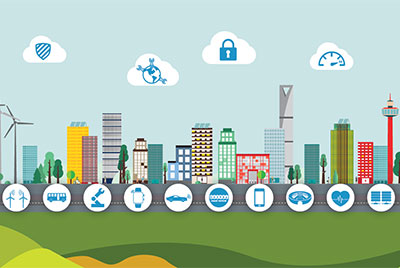 5G SIM
Discover the definition benefits of a 5G SIM for 5G virtualized networks.
#2. SIM Form Factors
Thales presents a distinctive portfolio of card body shapes and form factors, ranging from the standard Mini-SIM (2FF) to the Nano-SIM (4FF) in various combinations, ensuring visual appeal and enhanced differentiation.
• Thales Trio SIM: A 3-in-1 plug format SIM (ETSI compliant) addressing 2FF, 3FF, and 4FF, available in half size for improved supply chain efficiency.
• Micro SIM DUO: A dual SIM solution.
• Micro SIM+: A repluggable micro-SIM duo format.
• Nano SIM: Compatible with NFC, 4G LTE, and 5G SIMs.
#3. Card Bodies
Mobile operators can use card body support to store essential information, including logistic barcodes, ICCIDs, phone numbers, and PIN/PUK values, which can be safeguarded with a scratch label.
There's more.
Telcos and MVNOs can effectively reduce their carbon footprint and boost their brand reputation among eco-conscious consumers by employing environmentally friendly materials and advanced technology, as demonstrated by Thales' EcoSIM offer.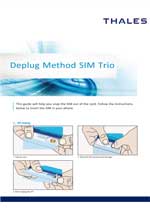 SIM card body unplug manual
A guide to learn how to correctly unplug your different 2FF/3FF/4FF SIM card form factors
Download our manual
Thales excels in providing eco-friendly SIM packaging options, ranging from lightweight and compact solutions to premium finishing and retail-ready designs.
With over 30 years of experience, Thales has delivered more than 300 million packs annually.
Smart & Small: Light, optimized, and compact packaging solutions for minimal environmental impact and efficient storage.
Retail Ready: Visually attractive, retail-ready packaging created to display SIM cards effectively in a competitive retail environment.
Eco-Touch: Environmentally responsible packaging made from reusable, recyclable, and compostable materials, reflecting a strong commitment to sustainability.
Premium Finishing: Eye-catching packaging with creative finishing and printing techniques that elevate the brand image.
eSIM voucher: Thales also offers eSIM vouchers to support the growing demand for eSIM-compliant consumer devices and facilitate seamless eSIM activations. 
Choose Thales for cutting-edge, eco-friendly SIM card packaging solutions tailored to your needs.
Empowering Connectivity: Your Partner in SIM Solutions
At Thales, your unique needs as Mobile Network Operators (MNOs) and Mobile Virtual Network Operators (MVNOs) drive our innovation.
Our Thales SIM Portfolio is crafted with your end-users in mind, ensuring they stay connected and secure with a range of tailored SIM solutions.
From the foundational Thales Native SIM to the advanced capabilities of our 4G and 5G-ready options, we ensure that every customer touchpoint is an opportunity for enhanced connectivity and security.
Understanding the importance of sustainability, our EcoSIM option demonstrates our commitment to meeting your operational needs and supporting your eco-friendly initiatives.
This, paired with our customizable and visually appealing SIM packaging, ensures your brand stands out in a competitive market while echoing your environmental values.
Choose Thales, where innovation, customer focus, and environmental responsibility converge to provide you with SIM card solutions that truly resonate with your customers' values and operational excellence.
Let us help you deliver a product and an experience that reflects the quality and care your customers expect.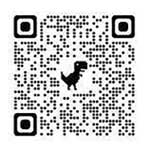 Visualize a complete 5G secure journey
Let's jump into our 5G SIM augmented reality video
Scan the QR code