Designed to provide airborne end to end connectivity and communication with worldwide coverage thanks to Iridium network, Thales FlytLINK™ Airtime provides Certus non safety and safety services with a reliable, resilient connection in all weather conditions. The service is available to civilian and military aircraft including business jet, helicopter, RPAS and small drone. The service supports all types of mission from business to special mission.
Thales FlytLINK™ Airtime offers a monthly or yearly satellite service plan or a personalized subscription depending on your need. Monthly subscription is starting at US$ 75. 
How to get reliable connectivity for aircraft
Iridium's Low-Earth Orbit (LEO) network, comprised of 66 crosslinked satellites, provides access to voice and data services anywhere on Earth. Iridium's L-Band spectrum enables global cockpit connectivity and delivers weather-resilient and reliable service even in fog and rain. Iridium's satellites provide multiple look angles, allowing global line of sight connections for pilots on any aircraft and even under moving rotor blades.
How FlytLINK Airtime works
Airtime plans supplied by Thales are independent of the terminal, making the process simple and quick to connect to any Iridium Certus® Aviation approved equipment. This includes portable platforms with small modems and payloads, all the way up to the commercial aviation based ARINC 600 2MCU systems such as Thales FlytLINK™ Satcom.
The Airtime plans are also compatible with both Midband Iridium Certus 100 (88 Kbps), Broadband Iridium Certus 200 (176 Kbps) and Iridium Certus 700 (704 Kbps) modems, delivering bandwidth efficiencies based on user needs and functions including but not limited to;
Flight plan and graphical weather updates

Command and control (C2)

Aircraft health usage, monitoring and reporting

ATS Safety Voice Calling

Emergency medical services

Faster IP Data Speeds for social media

Payload data
Functionality is dependent on the capability of terminal in use.
Please contact us for a discussion on the most appropriate Iridium Certus service and plan for your needs.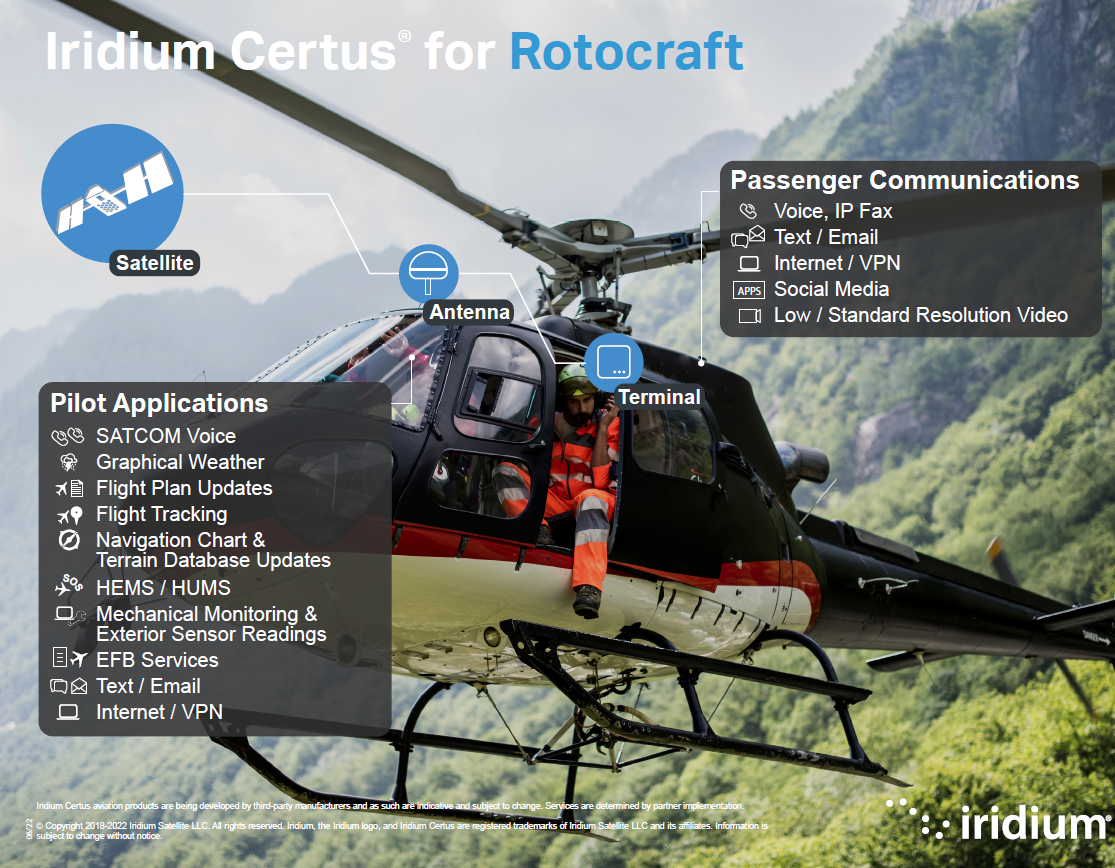 Flexible data & voice plans for Airplane, Helicopter & UAV
Select your connectivity from the most flexible set of plans available on the market, whether your needs are short, medium or long-term:
Monthly Plans:

S

tarting at US$ 75, scalable data packages are available from 5MB to 10GB and voice services from 

US$ 

0.47 per minute.

Flexible Plans:

Starting at US$ 351, plans can be selected over 3, 6 or 12 month periods, ideal for variable monthly or seasonal data consumption.

Extended Plans:

Long-term commitments beyond 12 months, benefitting from unmatched rates.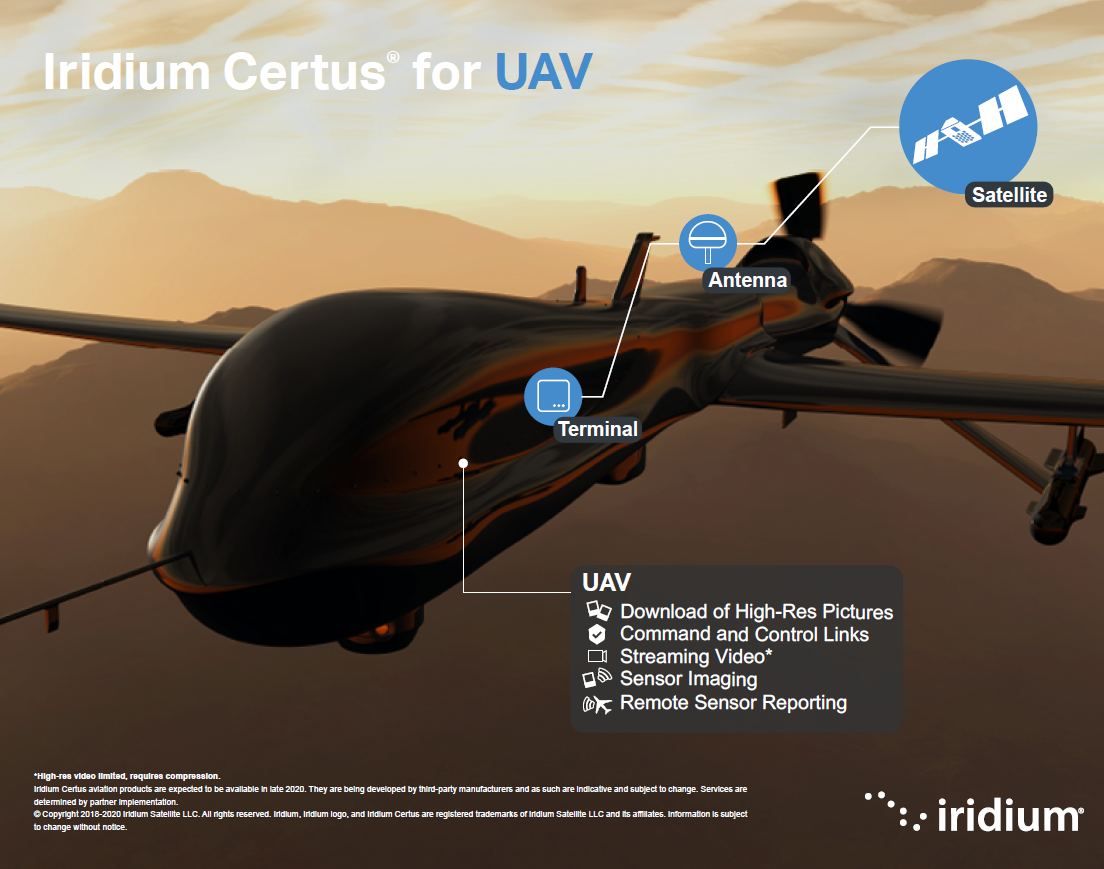 Secure ground infrastructure with 24/7 support
The Thales ground infrastructure provides a trusted and secure network backbone for the delivery of the Airtime services and is supported by a dedicated 24/7 customer support team.
Thresholds can be set to notify customers of over-usage, allowing them to stay in control of consumption and invoicing. Plans can be increased during the contract period if the need for more data allowance is required.