​​Discover Thales' unbeatable range of card body technologies and deliver the coolest looking credit cards to your clients.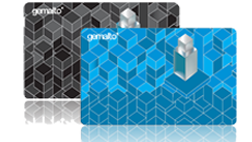 Metal Core card:
Luxury at your fingertips!
​Metal cards have over the past years become synonymous with differentiating luxury brands and financial institutions for the high-end cardholder.
---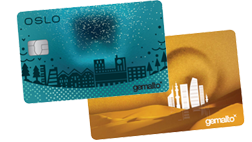 Vivid card:
…A striking and hypnotic effect
A specific printing process using metallic inks and magnets for an exclusive and holographic rendering.
---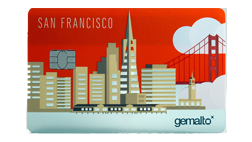 Transp​arent Card: clarify your brand
One of the most technically demanding cards to design but with our experts' advice you can be sure that you are more than up to meeting the challenge.
---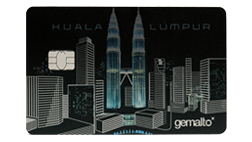 ​
F-square (foil) card … dress up your card
Flashy and fun or simple and elegant: whatever your choice, we have the answer.
---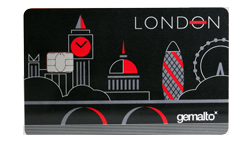 Colored core:
…color your wallet
Get a slice of Colored Core, the cutting edge of card design technology. With a large choice of colours, this feature is the smart way of ensuring your card stands out from the crowd​.
---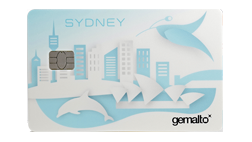 Bio-sourced card
…take a step forward
Our new Bio Card has an innovative body made of biomaterials to help you develop your green offering without compromising on quality.
---
---
​
Special effects ...The Originals
Often copied but never matched – let alone bettered – our vast range of special card printing and hot stamping effects will breathe life into your designs.
Among the most spectacular is the following trio: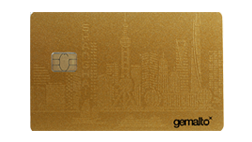 Embossing varnish:
give depth to your card
This unique varnish was developed by Thales to encapsulate a logo or text with stunning results​.
---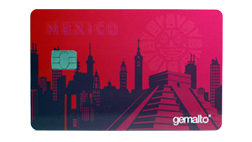 Tactile Varnish:
... feel the difference
A special varnish that brings your design to life. Perfect for highlighting a detail or a logo.
---
​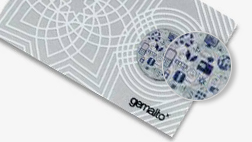 ​
High-definition hot foil stamping: fine detailing
A trade-off between customized holograms and hot foil stamping. Incredibly fine details can be obtained, enabling a fine segmentation of your cardholders.
It takes less than 3 weeks to create, leading to no expensive stock to manage and stunning results guaranteed​.
---
​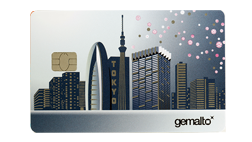 ​
Pure silver:
... make your wallet shine
Perfect for highlighting logos and program names, an ideal alternative to silver hot foil ​.
---
​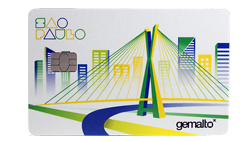 ​
Pearlescent:
... sparkling new branding​​​
A special varnish with a subtle metallic effect to make colours more vibrant​.​
---
​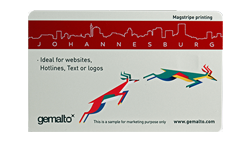 Magstripe printing:
watch this space
A smart way of using space to communicate, using black or silver text.
---
---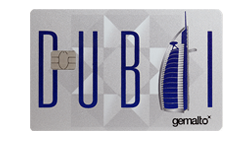 Flip Flop:
... show your true colours
A special varnish that changes the colour of an image depending on the viewing angle. Use it on the whole card surface or – better still – in key areas to boost the effect.​
---
Graphical Personalisation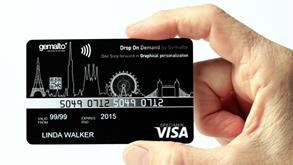 Card personalisation is a sophisticated process that involves careful handling of highly sensitive data printed on the card surface​. A dedicated process is necessary to ensure success and includes a complete infrastructure, organisation, equipment and trained staff.
Thales offers card issuers a range of graphical personalisation techniques such as embossing/indent, thermal transfer and laser with options such as barcode, photo and label to be printed on the card.​