Last updated March 2023
Average reading time 5 minutes
During the golden age of sci-fi in the 1950s, writers looked ahead to the 21st century and assumed we'd all own flying cars.
Now the future is here, and what are we doing?
Sharing electric scooters. 
Society progresses in unexpected ways.
Car ownership has exploded, and with its traffic.
So now our transport priority is not so much luxury and speed, but rather moving around efficiently. We are also increasingly concerned with the environmental impact of our mobility choices and how we can create a green infrastructure on the road.
The good news?
A combination of technological innovation, smart transportation, and fresh thinking about car ownership looks set to make our streets less congested and our cities greener. 
 
Go greener with an electric car
The critical technological breakthrough is electrification.
Electric cars – which often are also connected – are good for the environment in various ways.
First, they reduce direct emissions. Gasoline-based vehicles emit pollutants and greenhouse gases via exhaust or through evaporation from the fuel system.
Electric vehicles produce zero direct emissions, and even hybrids produce significantly fewer than those that run on gasoline.
Electric cars also reduce 'lifecycle' emissions, which occur during manufacture and disposal.
Indeed, research from the University of Nijmegen found that lifetime emissions from electric cars can be 70% lower in countries like Sweden and France, where the electricity they run on comes mostly from renewables and nuclear.
Extending the life of cars is an essential facet of reducing emissions. After all, extended lifecycles mean fewer replacement vehicles.
The key to making cars last longer is predictive maintenance – another benefit made possible the electric revolution.
Predictive maintenance happens when a car – or more precisely, its battery – analyzes vehicle data and diagnoses a fault.
It can then send a report to a technician and even book an appointment on behalf of the driver, which isn't possible for gasoline-based cars or those that are not connected.
Spotting and rectifying a fault before it worsens can significantly increase the life of a car. And as vehicle and battery analysis gets more advanced, technicians might even be able to anticipate and rectify issues before they occur. 
These innovations will only happen when there is data 'integrity'.
Companies such as Thales are already securing the data that powers predictive maintenance systems for air and rail companies.
They are now exploring how to migrate their systems to automotive. Victor Borges, Thales' digital product manager for predictive maintenance in ground transportation activity, says: "We know how to extract and secure the data, move it instantaneously, and analyze it rapidly to identify potential problems before they become real failures."
 
Go greener with a connected car
Another critical environmental benefit of electric cars arises when they get connected to smart city infrastructure. When this happens, motorists and planners can optimize journeys.
The result?
It keeps the city moving – faster with 5G-connected cars and far greener than traffic jams and gridlock, which increases harmful exhaust emissions.
Many cities are testing these ideas. Barcelona has embedded sensors in the asphalt, which can sense whether or not a vehicle is parked.
The system guides drivers to available parking, so they spend less time guzzling fuel and looking for spaces. 
Similarly, Copenhagen has invested nearly US$9 million to install a smart traffic system that lets buses communicate their position, number of passengers, and any delays to the signals.
It then calibrates the lights to keep buses moving. It also uses the system to clear congested areas after significant public events.
Reducing emissions per vehicle is a great way to go green.
But there's an even better way: have fewer cars on the road in the first place. Again, the connected car revolution can help. 
Go greener with a new business model
When cars and other vehicles are linked together in a network, it makes new business models possible.
Ride-hailing is an early expression of this.
Companies like Uber, Didi, and Ola effectively turn a car into something you can dial up from an app.
The 'use as needed' rental model offered by ZipCar, SHARE NOW, Turo, and others do the same.
Together, these services chip away at the idea of private car ownership – and it makes for more efficient use of the vehicles on the road. 
Of course, the same model is now being applied to other forms of transport, such as bikes and scooters. It's easy to see the promise of the sector when 60% of car journeys are currently eight kilometers or less. According to McKinsey, investors have put more than US$5.7 billion into 'micro-mobility' start-ups since 2015. 
In time, experts believe these innovations will make citizens change their thinking.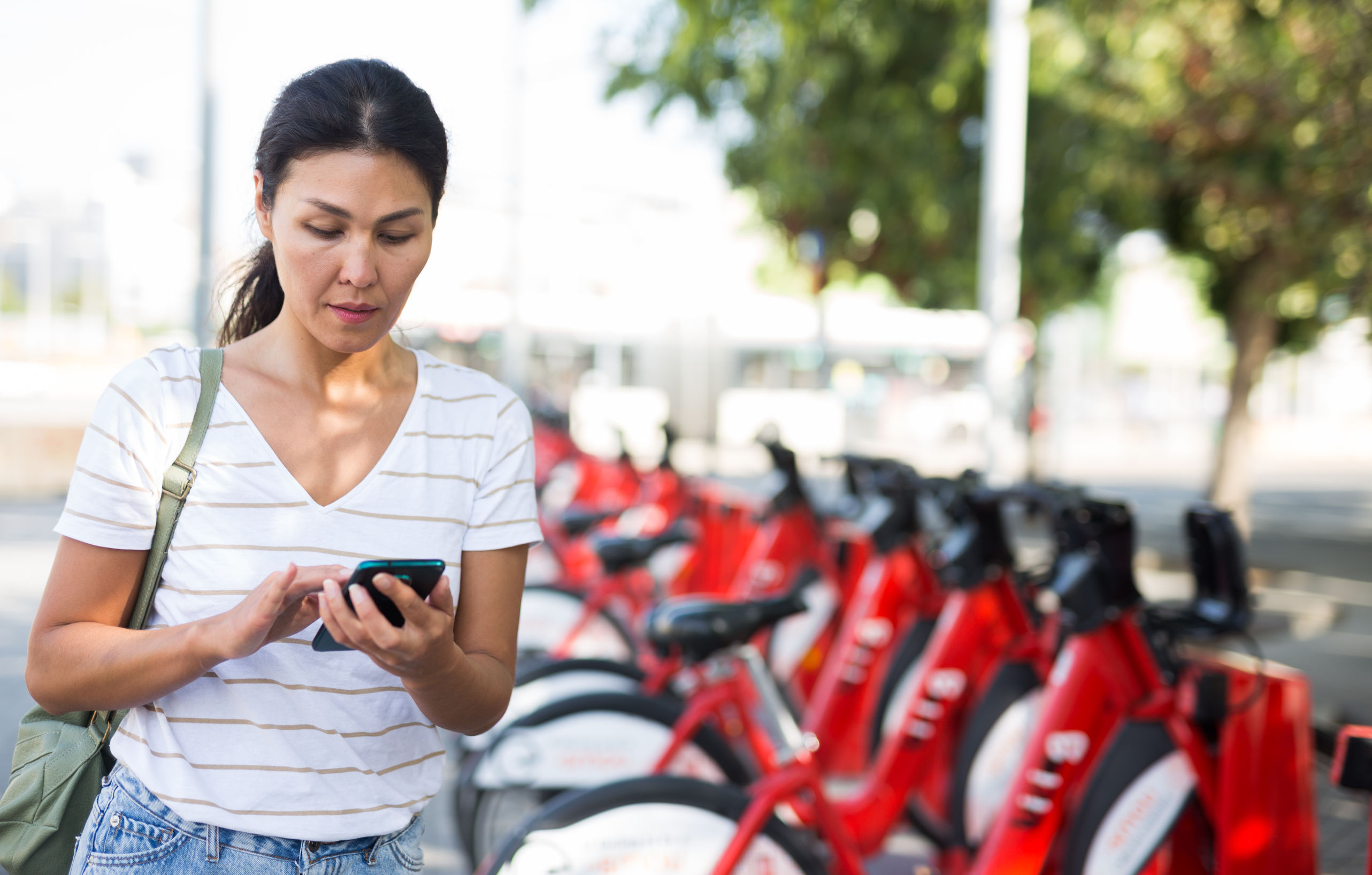 They will go 'multimodal,' switching between different transport options depending on which works best at the moment.
Manufacturers will evolve too.
They will own a bike and scooter services. Their connected cars will tell drivers when it makes more sense to get out and use the bus.
MaaS is a big idea
They will become 'mobility as a service' (MaaS) providers.
Analysts believe this makes commercial sense. Accenture predicts that, by 2030, revenues from mobility services could hit €1.2 trillion (approximately US$1.3 trillion).
MaaS is a big idea. It promises to be green and profitable. And the experiments have already begun. In Finland, Whim has launched a monthly plan that includes access to train, bus, taxi, rental car, or bicycle. They're even calling it the 'Netflix of transport.'