Until now Automatic Pilots were too heavy, too expensive especially for light helicopters. However, their missions, (SAR, EMS, Homeland security) increasingly call for low level and adverse weather flying, which invariably benefits from an AP. Thanks to its high level of integration, the Thales Compact Autopilot is designed for light and medium helicopters. The system weight is reduced by not requiring a main Flight Control Computer. While being compact, the Thales solution provides a very high level of safety, increases mission capability and availability.
Pilot-friendly automatic flight control system reducing workload
The compact autopilot is an intuitive automatic flight control system that increases safety through reduced pilot workload. It provides stability augmentation, attitude retention and flight director modes such as altitude or heading hold and reduces the risk of aircraft incidents.
Thales in-line actuators provide continuous stability augmentation without any cyclic stick displacement, both hands-on and hands-off. The helicopter dynamics are seamlessly improved, from take-off to landing. Pilots of light helicopters will have the same control and autopilot characteristics as in larger more complex helicopters. A proven simplex or duplex architecture meets the needs for all kinds of demanding IFR and VFR missions.
Compact Autopilot is built upon on the latest generation of smart actuator which integrates state-of-the-art technology and improvements designed by Thales. The Smart+ actuator is designed to directly host the autopilot and flight director software with a high level of criticality (DAL level A).
The system does not require a main Flight Control Computer anymore and thus decrease the weight. All improvements and specific designs aim to provide a very reliable high performance actuator required for the severe helicopter environment.
Flight proven Trim actuators
With tens of millions of flight hours onboard more than 20 different helicopter types, Thales Trim actuators have shown their extreme robustness and reliability. Certified with TSO and ETSO, it is ready for implementation onboard new program.
Easy integration for line-fit and retrofit
Compact Autopilot architecture is based on two sets of three Smart+ actuators providing a redundant dual autopilot (SAS + ATT), available in a 3 or 4 axis configuration with the capability to include Thales advanced software outer loops  like Hover and Departure modes. The autopilot can be configured as standalone with control panel or integrated with existing avionics.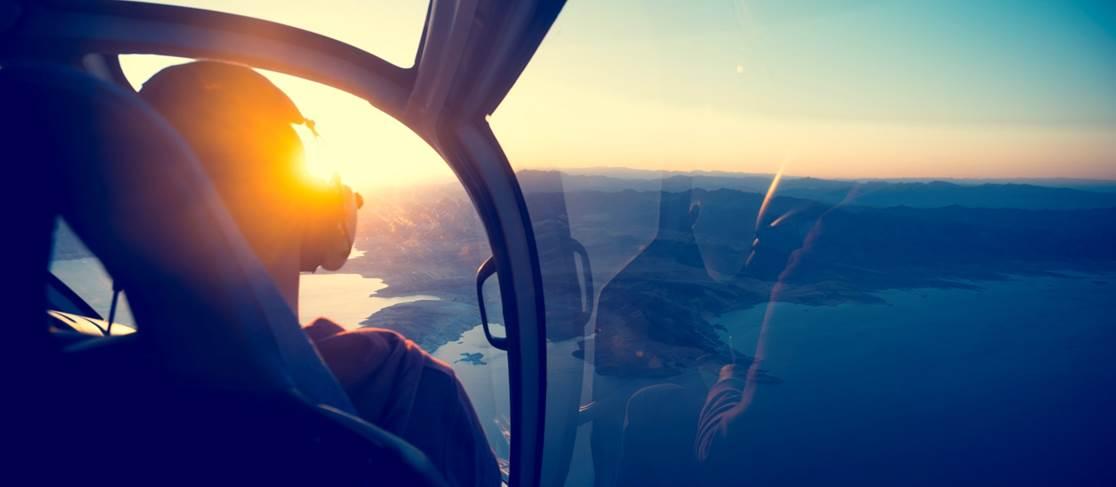 Thales Autopilot system main references
Since the very first autopilot development for the Concorde 60 years ago, Thales has developed a strong expertise in this domain with civil and military programs worldwide, including state-of-the-art 4-axis duplex helicopter AFCS, certified for single pilot IFR, SAR, and more. Today, Thales autopilots cumulated billions of flight hours with outstanding customer satisfaction level and developed a strong team with experts.
Thales autopilots onboard major programs
Airbus A300/A320/A340 families, ATR 42/72-600, BAE Nimrod, Bombardier DH8-400, Dassault Mirage 2000 and SEM, EADS-Casa 295, Indian Air Force Jaguar, Sogerma C130, Sukhoï Superjet J100, Leonardo Helicopters A109, Bell 206, Airbus Helicopters Tiger, Sikorsky S-76D.
The only 4-axis autopilot for AS350 / H125 helicopter with an STC available in 2022
Thales CAPS will be soon available as StableLightTM  STC (Supplementary Type Certificate) for AS350 / H125 helicopters in the frame of a partnership with StandardAero.