TopShield enables reliable GPS/GNSS navigation even in the most challenging military environments: the CRPA TopShield is an anti-jamming device for aircraft, helicopters, missiles, UAV, fighters, navy, vehicles...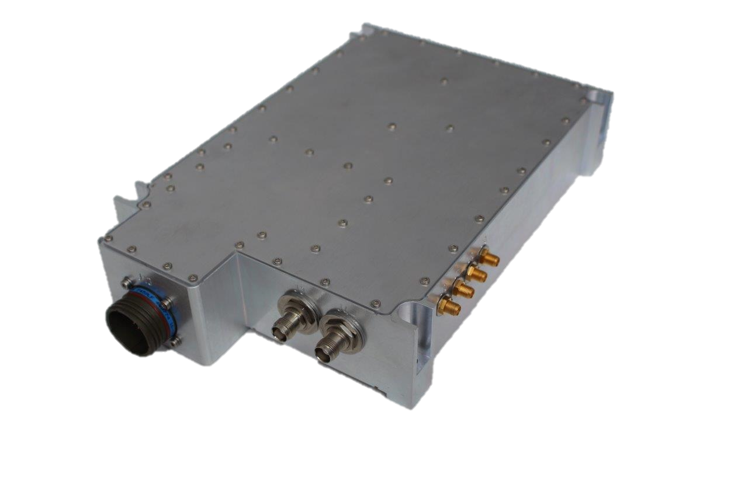 Effective anti-jamming protection in many scenarios
As GPS systems are becoming more and more vulnerable to jamming threats and that we are increasingly dependent on GPS, having a CRPA is now crucial to ensure safety. TopShield is effective in these scenarios:
Multiple low-cost jammers
Airborne jammers
High power ground jammers
A single solution for multiple platforms
TopShield is a multi-application solution (aircraft, helicopters, missiles, UAV, fighters, navy, and vehicles). It can be operated with all GNSS (Global Navigation Satellite Systems) receivers, including Galileo. It is designed to operate as a standalone unit on board any military platform.
 Multi-platform applications: aircraft, helicopters, missiles, UAV, fighters, navy, vehicles
Compact
High anti-jamming performance for military GPS signal on L1 and L2 with Space Time Adaptive Processing algorithm (STAP)
High dynamics in severe environments
Compatible with any GPS receiver and with any standard or miniature 4-element L1/L2 antenna
Algorithm immune to rotor blade modulation effect
Galileo PRS Compatible
Also adapted for critical infrastructures such as airport, port, etc.
The very low power levels associated with GNSS signals make them vulnerable to jamming, whether intentional or not. This is a particular concern for military users on missions where the availability of GNSS information is critical. Since conventional antennas are non-directional, they are not aimed at any particular point in space. Interference is received in the same way as satellite signals.
The principle behind controlled radiation pattern antennas (CRPAs) involves modifying the non-directional antenna pattern to form a dynamically controlled pattern that optimises the GNSS signal-to-noise ratio. The technique of interference rejection is when the antenna is controlled to minimise the power level of interference sources ("nulls" are introduced into the antenna pattern in the direction of the jammers).