A new set of services and decision-making aids enabling real-time collaborative combat for land forces
New threats demand new responses. New possibilities enable new solutions. 
With their digital transformations now well underway, land forces are seeing the many ways new technologies can enhance and optimise their operations. They are also facing technologically mature enemies using AI, robotics, drones, electronic warfare and more. 
To seize the advantages of digital all while safely and successfully minimising the new threats it creates, battlefield operations will need to be faster, stronger and more interconnected. 
Thales can help.
The Thales Combat Digital Platform is a comprehensive solution that provides services to command and control tactical units, as well as to observe, protect, decide and act, from the brigade level to vehicles out on the front line.
Built on a cloud-ready digital platform architecture, the Thales Combat Digital Platform leverages Artificial Intelligence and advanced connectivity solutions such as Software Defined Radio (SDR) and LTE.
Delivering on the promise of real-time collaborative combat
By interconnecting weapons systems and prioritising real-time information exchange, collaborative combat boosts efficiency and improves results for everyone involved. 
The Thales Combat Digital Platform also makes it easier to work in coalitions with allies and partners.
More than a battlefield management system
Much more than a battlefield management system (BMS), the Thales Combat Digital Platform offers real-time, machine-to-machine data exchanges. 
The platform can smoothly integrate a country's existing battlefield management system, enhancing and improving combat readiness.
Built on a solid foundation 
The Thales Combat Digital Platform leverages our extensive work with France's world-premiere "Scorpion" ground collaborative combat programme. 
This solution is built on a solid foundation of experience and expertise, with no equivalent on the market. 
Seize the advantages of the Internet of Military Things
Vast amounts of data are now available from sensors, people on the terrain and command centres. 
The Thales Combat Digital Platform enables the exchange and analysis of all that information dynamically, on the fly, with a real-time exchange of small chunks of data that will save the radio spectrum. 
Decision-making time is shortened from minutes down to seconds – which may save lives by giving early warnings to crews in harm's way.
An intuitive user experience
The Thales Combat Digital Platform has been thoughtfully and carefully designed with a quick-to-learn and easy-to-use interface. Command phrases and operational gestures are simple and familiar, keeping cognitive workloads low.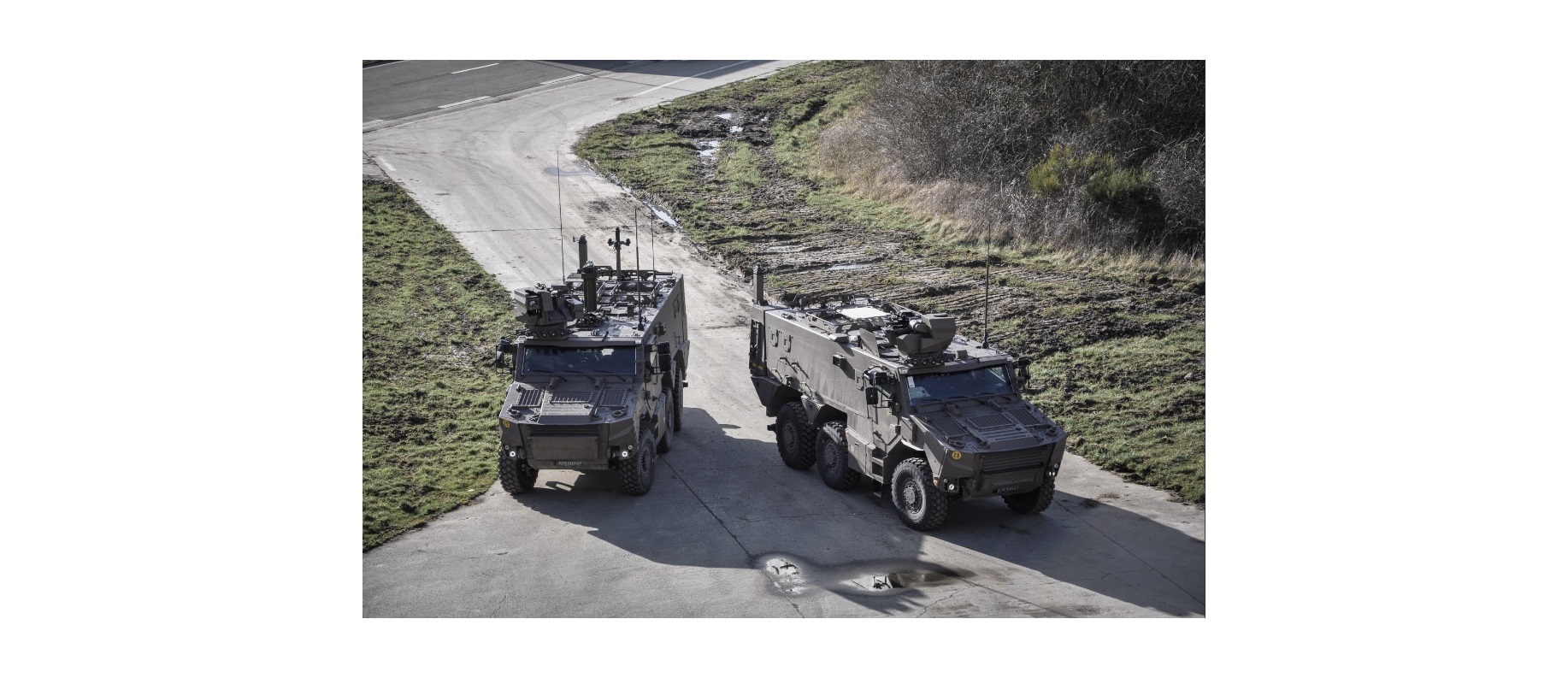 With Thales Combat Digital Platform:
Continuous information sharing at all levels of command
Augmented situational awareness thanks to cooperation between sensors and effectors
Smart services and AI-powered decision-making aids to lighten cognitive workloads 
Easy integration of UAV/UGVs and dismounted soldiers to multiply presence
Fit-to-purpose and remarkably simple use